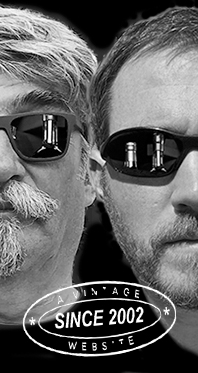 Home
Thousands of tastings,
all the music,
all the rambligs
and all the fun
(hopefully!)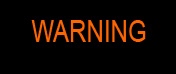 Whiskyfun.com
Guaranteed ad-free
copyright 2002-2013



February 3, 2014

---

Either singletons, that is to say malts I haven't got any counterparts or sparring partners for, or undisclosed single malts.

Mosstowie 34 yo 1979/2013 (49.9%, Signatory, bourbon barrel, cask #1305, 182 bottles)

Only one Mosstowie left in WF's sample library! You remember what Mosstowie was, don't you? That's right, malt distilled in Lomond stills at Miltonduff between 1964 and 1981. Colour: straw. Nose: as usual (not that I've tried hundreds, mind you) it starts on menthol and really a lot of fern, which gives the whole a funny chartreusy side. After that, not the expected marshmallows or bubblegum, rather some lemon, aniseed, grass and fresh wood (broken branches). A little feeling of Greek ouzo. Mouth: remains very fresh, mentholated and limy, but this time there are a few jellybeans, or even blackcurrant sweets. Touches of dry chenin wine blended with herbal liqueurs. Galliano? Finish: moderately long, fresh, lemony and sweet at the same time. Good limoncello. Comments: why did they stop making Mosstowie again? An excellent Rosebank-like malt.

SGP:571 - 88 points.

Allt-á-Bhainne 21 yo 1991/2012 (55%, Signatory Vintage, hogshead, cask #90114, 282 bottles)

There's more Allt-a-Bhainne around than before. Colour: straw. Nose: touches of varnish at first nosing, then rather apples and white cherries, gooseberries, some fresh oak (vanilla) and quite some grass. After ten minutes, more barley. With water: more of all that plus touches of pears. Mouth (neat): sweet beer and a little candy sugar, vanilla fudge, grass, malt, barley sugar… It's lacking a bit in personality, but it's fair malt whisky. With water: eating a pack of marshmallows. Finish: good length, this time with a little citrus. Comments: simple and balanced, fair and loyal. Neither big assets nor the tiniest flaws. Scoring this is very easy, it's exactly a 80 in my book.

SGP:441 - 80 points.

Glenesk 25 yo 1983/2009 (55.7%, Duncan Taylor Rare Auld, Sherry, cask#4931, 294 bottles)

At the rate new Glenesks or Glen Esks are launched these days, I'll still have this one to try around 2025 if I keep wanting to do a head-to-head. Better have it now. Colour: gold. Nose: a strange mix of burnt herbs with a little Guinness and notes of soy sauce. And some paraffin, maybe a few walnuts. Not very sexy, I have to say. With water: same. Waxy grasses, more paraffin… Mouth (neat): strange again. Chemical, very cardboardy, bizarrely peppery and more and more resinous. Too resinous, in fact. Also a feeling of After Eights, then bitter oranges and mocha. With water: a little better with water but there's also more geranium (leaves), which does not work. Also lavender sweets. Finish: quite long, bitter. Comments: sister cask #4390 was much more to my liking (WF 86). This one's odd.

SGP:341 - 65 points.

Tullibardine '500' (43%, OB, sherry finish, +/-2013)

NAS. No, 500 isn't the price, that refers to the size of the buttes where the whiskies been finished. And why not? ;-). Colour: gold. Nose: it's not unpleasant. Stout, Demerara sugar, treacle and roasted nuts, without any dirty-ish notes. A little chalk after a few minutes, and more beer. Mouth: fine, malty, candied, with the same notes as in the nose, more or less. Corn syrup, honey sauce, brownies, touches of molasses… Finish: quite long, with more Demerara sugar, millionaire shortbread, praline… Comments: a clean and nicely composed Tullibardine with a pleasant candiness. Guinness with Ovaltine, we're quite far from the very whacky Tullibardines from times gone by.

SGP:541 - 80 points.

Grand Castle 18 yo 1993/2012 (56.7%, The Scottish Independent Distillers Co., sherry cask, cask #3598, 600 bottles) We had a sister cask last year and just loved it (#3593, WF 89). It's an undisclosed single malt. Colour: dark amber. Nose: a lot of sweet grapy sherry that makes it resemble an old Armagnac of pretty outstanding quality. Some blackcurrant jelly, bags and bags of big black raisins, wheelbarrows of prunes and then more coffee and just touches of gunpowder. With water: typical development with now a little mint, marmalade and touches of cedar wood. Mouth (neat): excellent big sherry, with some flints and bitter herbs in the background as well as a lot of coffee again, molasses, prunes, chocolate… What you call a sherry monster but balance has been met. With water: more bitter oranges, marmalade, touches of ginger. Finish: long, with more, say fruitcake. Pepper in the aftertaste. Comments: could be a Glendronach (blended with a little Glenfarclas – not since it's a single). Very much to my liking again.

SGP:651 - 88 points.

Black Snake 'VAT No1 - First Venom' (59.1%, Blackadder, 390 bottles, 2012)

A blended malt that's finished in a sherry butt that's refilled once a first two-thirds are bottled. So a kind of solera, or ullaged cask. Let's see if it's more Sir Edmund's or rather Baldrick whisky… Colour: gold. Nose: it's lightly sherried, although there're plenty of dried fruits. There's a floral side that make me think of Balvenie, with some acacia honey, nectar, apricots, mirabelles… Very nice nose for sure. With water: more tobacco and leather. Swims very well. Mouth (neat): rich and creamy, but with a feeling of sour apples and not-too-ripe plums. Greengages, perhaps. Over all that, some candy sugar, butterscotch and orange sweets. With water: some kind of brine coming out, with a smokiness too. Works better with water. Fresh oranges and almond oil. Or orange-flavoured marzipan. Finish: long, rather complex, with more oranges and quite some cinnamon. Comments: the sherry's relatively discreet, the rest is excellent.

SGP:651 - 86 points.

Speyside 30 yo '5th Edition' (43%, Master of Malt, single malt, 2013)

Colour: full gold. Nose: there's more sherry this time, but it's a pretty floral and fruity sherry again. A lot of ripe plums, apricots and quinces, plus some honey and earl grey tea. Orange juice, sultanas, vanilla fudge. Very easy, very light but firm and certainly not weak. Mouth: very drinkable, on honey, mead, orange juice, with touches of bananas and then a little cinnamon and ginger. Reminds me of some old lightly sherried Glen Grants, I'd say, but it could be many other distilleries of course. Tends to become a little drier, the cinnamon getting bigger. Finish: good length, with more raisins and honey. A little more cloves and liquorice in the aftertaste. Also drying cinnamon and black tea. Comments: another very good one, only the finish is a notch too drying/oaky for my taste. Good price too.

SGP:551 - 85 points.

Speyside 40 yo '2nd Edition' (43%, Master of Malt, single malt, 2013)

Colour: amber. Nose: how I like it when whisky smells like some great old rum at first sniffs! So sugar cane, obviously, and then rather dried flowers (roses) and various spicy herbs, all dry/dried. Chamomile is very obvious, then we have cedar wood or 'new humidor', then whiffs of old wine cellar and damp earth, a little saltpetre, touches of clay… All that works extremely well and the whole has got an 'old-Macallan' side. I'm not saying this ought to be Macallan! Mouth: could be Macallan indeed, serious. Some sweet herbs, a touch of iron, a lovely kumquaty side, bergamots, marmalade, dried pears, Corinth raisins… I enjoy this a lot and in a way, it feels less 'oaky' than the 30. Finish: quite long, with soft spices and a touch of minerality, as well as a little menthol in the aftertaste, as often. Comments: quality old spirit from a very good cask. It remained very vibrant and fresh. Typical 90, so…

SGP:561 - 90 points.

Since we're having 'old undisclosed', why not have just one 'old old' version before we call it a proper tasting session…

MacPhail's 24 yo 1965 (40%, Gordon & MacPhail, decanter, +/-1989)

MacPhails' are now single malts but I'm not 100% sure they already were when this baby was bottled. I mean, when it was decanterised. Colour: gold. Nose: paw! Instant jammy fruitiness that reminds me of many an old malt by G&M, Glen Grant for sure but also Glenlivet or Strathisla. Very hard to say but all these honeys, light waxes, dried fruits and soft spices are really lovely. Too bad there's also a growing feeling of old papers or even plain cardboard, but all that remains way below the limits. After ten minutes, more raisins and teas, bergamots… It never gets too cardboardy. Mouth: excellent. No weakness, no cardboard, no flatness, only jams, syrups and honeys. It's very compact for an old malt (and an old bottle), very straight, very fruity. Generations have been enjoying this style, why wouldn't we stay true to tradition? Finish: quite long, never too dry, never flat. Cointreau and drops of ginger liqueur, then a little cumin and cloves, as well as a little linctus. Comments: it's amazing, and I have to say it's quite a surprise. Incredible body at just 40% vol. and after almost 25 years in a probably-less-than-airtight decanter. But warning, you could quaff litres of this without even noticing…

SGP:651 - 91 points.