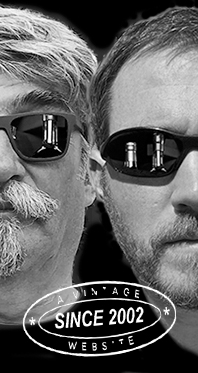 Home
Thousands of tastings,
all the music,
all the rambligs
and all the fun
(hopefully!)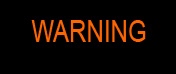 Whiskyfun.com
Guaranteed ad-free
copyright 2002-2013



June 25, 2014

---

A go at a few Canadians

I've not tried many Canadian whiskies so far, and actually, if you really want to check a lot of brilliant - and educated - tasting notes for Canadian whiskies, you'd better leave and go to Davin's superb website. Now, if you already read it every day, here's my humble take on assorted Canadians…! Yes, including the chaff…

Canadian Mist (40%, OB, Canadian blend, +/-2014)

A large brand by Brown-Forman that's made in Ontario. It is, apparently, aged in temperature-controlled facilities. Colour: orangey gold. Nose: hello? Cardboard, tapioca, dust and sawdust at first nosing, but this is probably no nosing whisky. Notes of toasted oak as well, drops of orange syrup and a few roasted nuts and cornflakes. All this is very evanescent! Mouth: there's more happening, but it's all very sweet, with a little café latte, vanilla, sweet oak and barley water. Typically 'well made', that is to say not offensive and not mindboggling, like many a very heavy seller. It is certainly very drinkable, just uninteresting. Finish: rather short, with a little more burnt oak and café latte. Coconut. Comments: to be honest, I had thought this would be worse. It goes down well, despite a feeling of 'flavouring' and 'sweetening'. Maybe a little 'technological'.

SGP:530 - 74 points.

R&R Reserve (40%, OB, Canadian blend, +/-2014)

Nope, that's not Rolls Royce, R&R stands for Rich and Rare. The brand is now owned by Sazerac, who distil, mature and then import the juice from Canada and bottle it in Kentucky. Ooh my head! The 'Reserve' is already a premium version, there is a cheaper R&R called just that, R&R. Colour: full gold. Nose: it is even more silent that Canadian Mist, but on the other hand, it is better polished, with touches of praline, mocha, white chocolate and vanilla. There's also a little rye, but it's all pretty shy. Mouth: same feeling again, it may go down too well. Having said that, there's a little more body, an added spiciness, maybe more vanilla and certainly more fruits, especially redcurrants and oranges. Another harmless, but not bland Canadian blend. Finish: good length, with more spices. Comments: I think there's more happening in his one after the Canadian Mist, but we're still in easy-easy fields.

SGP:541 - 76 points.

Crown Royal 'Black' (45%, OB, Canadian blend, +/-2014)

It seems that this baby is the Loch Dhu of Canadian whisky. Colour: no, I was exaggerating, it's only 'dark amber'. Nose: starts very fragrant and spicy, really like an herbal liqueur. You cannot not think of Jaegermeister. I also find notes of thick black rum, English style, and even thick Russian brandy, Campari or other bitter drinks, then some mint, liquorice and camphor. How did they do that? So it's not very 'whisky', but there's something spectacular in this nose. Mouth: once again we're not much in whisky' territories. A blend of brandy, crème de menthe and caramelised South-American rum, with a thick layer of tar and liquorice. Add a few drops of Kalhua and there, you have it. Finish: long, mentholated, liquoricy. There is something spectacular. Comments: the enginee… I mean, the distillers have come up with a funny drink, certainly quite effecti… I mean pleasant. It's just not very 'whisky', but it certainly beats Loch Dhu hands down.

SGP:660 - 69 points.

Good, I think we ought to try to find some more serious Canadians…

Lot No.40 '2012 Edition' (43%, OB, Canadian rye)

I had tried earlier versions, and found them rather characterful – and not very 'Canadian'. I've also already tried this one blind, and scored it 80. Colour: full gold. Nose: it's extremely floral at first nosing, and honeyed. Honey-filled milk chocolate and maple syrup, then more and more rye character, although the whole remains rounded and easy. No brutal rye, that's for sure. Also 'a pastry shop early in the morning'. That's right, croissants au beurre! Mouth: ah this is lovely, as it starts with a perfect balance between rye/liquorice, and on the other side, vanilla, white chocolate, toffee and praline. Works very well, and there's even a pleasant oiliness, probably from active US wood. Like quaffing sunflower oil! The sweetness is perfectly balanced, which makes the whole…err, balanced. Finish: quite long and, bizarrely, more complex. Many tiny spices and herbs, juniper, caraway, ginger, cloves, cinnamon, cumin, poppy seeds (that'll do, S.!) Comments: really enjoyed it, even better than earlier batches. Granted, the oak's a little too loud for my taste, which often happens with North-American whiskies in my book, but other than that, it does deliver! Oh, and it remains drinkable.

SGP:561 - 85 points.

Wiser's 18 yo (40%, OB, Canadian blend, +/-2014)

From a brand new bottle, but it could have been bottled last year. It's not the first time I try this version of Wiser's. Good stuff. Colour: gold. Nose: I think it's having troubles when tasted along with Lot No.40, it is a little too shy. There's also a little too much oak, sawdust, vanillin and all that, without a serious backbone. Maybe that's only the low strength? Having said that, if you wait long enough, you'll find delicate notes of parsley and coriander, plus overripe apples and cedar wood. So its elegant and even interesting, but honestly, it's a little too weak. 43, 45 or 46% vol. would have done the trick, I think. Mouth: funny notes of sweet rum, which happens with Canadians, then more sweet oak. Very sweet oak. I mean vanilla fudge, toffee, millionaire shortbread and all that. Also plum pie and apple pie covered with plenty of cinnamon. Sadly, the body remains a little thin and I always feel that when there's quite some wood, low strengths just don't work because they'll make it stand out even more. Finish: curiously long, but very sweet and even molassy. Also cinnamon mints and syrup. Comments: I know this baby's got an excellent reputation (not only in Canada, haha), but I don't know, it doesn't click too well with me. Oh, just listen to others!

SGP:640 - 79 points.