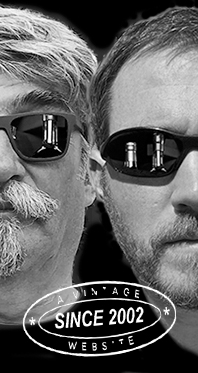 Home
Thousands of tastings,
all the music,
all the rambligs
and all the fun
(hopefully!)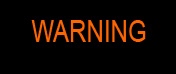 Whiskyfun.com
Guaranteed ad-free
copyright 2002-2013



August 11, 2014

---

A handful of independent Glenrothes

Time to have a few Glenrothes again. If I remember well, Glenrothes was the first distillery the Malt Maniacs as a group ever visited, quite some years ago. It was great. Let's see what we have…

Glenrothes 1988/2013 'Aromatic Orange Tobacco' (46%, Wemyss Malts, butt, 730 bottles)

Probably from a refill butt, according to the colour. Colour: gold. Nose: we're not very far from official Glenrothes, with this blend of honey, orange blossom, roasted nuts and cake. I also find yellow flowers (you know, dandelions and all that) as well as a little porridge, cornflakes and ale, which makes it rather malty in fact. Mouth: very, very Glenrothes, really, this could have been an OB. Again, some Ovaltine, orange cake, notes of pink grapefruits, quite some honey, a little chocolate and then a few spices from the oak, including white pepper and probably cloves. No tobacco that I could find, but why worry? Finish: of medium length, with a blend of smooth orangey paste or cream with a little white pepper and drops of earl grey tea. Cloves and toasted bread in the aftertaste. Comments: good good good! But a little pricey, I've seen it at around €150. Hum…

SGP:551 - 86 points.

Glenrothes 24 yo 1990/2014 (49.8%, Sansibar, sherry, 121 bottles)

Colour: gold. Nose: not the same vintage, but we're oh-so close! Maybe this one's a bit more on the grassy/barky side, but I'm splitting hairs. Same orangey, honeyed and cakey profile, much enjoyable. Mouth: oh yes, very similar whisky. Classic malty/honeyed profile, very 'official' if I may, only the extra-power makes it a notch rougher, perhaps. Finish: same, orange cake, white pepper and cloves plus a little gingerbread. Slightly grassier aftertaste. Comments: ueberclassic Glenrothes again. Must be the ueberclassic sherry ;-).

SGP:551 - 86 points.

This one should be interesting, with similar data but it's an ex-bourbon one...

Glenrothes 23 yo 1990/2014 (49.4%, The Single Malts of Scotland, bourbon, cask #35484, 210 bottles)

Colour: white wine. Nose: yes indeed, this is very interesting. The core's the same, with oranges, honey and porridge, but both the roasted nuts and the cake are gone. On the other hand, we've got more fresh herbs, lime and, above all, more fresh fruits. Especially garden fruits, along apples, plums and peaches. Lovely freshness. Mouth: very fruity, with a slightly hottish side (strong eau-de-vie), some kirsch, unaged zwetschke spirit, then various plums, then a green spiciness. Green peppercorns, a little ginger, then more malty goodness… Finish: rather long, maybe a tad spirity again, with a grassier aftertaste. Comments: I think I enjoyed the sherried ones a notch better, but this one's very fine. And good news, no vanilla! I'm joking… partly.

SGP:551 - 85 points.

And now, a young little beast to round this off…

Glenrothes 1989/2001 (63.8%, James MacArthur, Old Masters, cask # 30898)

You may want to fasten you seatbelts! Colour: straw. Nose: I don't know if it's the high strength, but I get plenty of oils, sunflowers, linseed… I also find some peat smoke, which comes unexpected. Ex-Islay cask? Also camphor, antiseptic, pine-scented detergent… No this is not some mislabelled Laphroaig. Fun stuff! With water: Glenrothes' garden fruits come out, but I don't find much oranges or honey this time. The peat got almost killed (at +/-45% vol.) Mouth (neat): the Islayness is back, with some salty things, some peat smokiness, smoked salmon, lemon… This is really funny! Now Glenrothes hasn't got much to tell us in this context. Maybe a few apples? These touches of oranges? With water: between both worlds, and all that is nicely integrated and mingles together, somewhat ala HP. Really interesting. Finish: long, very zesty now. It kept changing. Comments: a great and very unusual little baby that'll trick all your whisky friends. It certainly tricked me.

SGP:553 - 86 points.