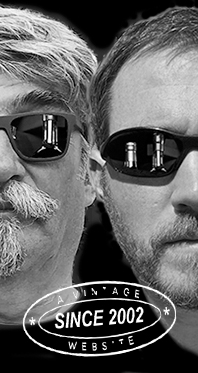 Home
Thousands of tastings,
all the music,
all the rambligs
and all the fun
(hopefully!)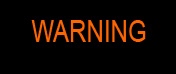 Whiskyfun.com
Guaranteed ad-free
copyright 2002-2013



January 2, 2014

---

I think we've had quite some heavy whiskies lately, maybe it's time to have a few lighter Tomatins without having to wait for... spring. Let's try to build a wee verticale again...

Tomatin 'Legacy' (43%, OB, 2013) A NAS blend of ex-bourbon and ex-virgin oak. Colour: light gold. Nose: vanilla, green tea and bubblegum. Green tannins. Pine resin. It's got something of some very young grain whisky that's been used to season new bourbon oak. In a way, it reminds me of William Grant's Black Barrel. I'm not a huge fan so far... Mouth: a little better, but it tastes like beer eau-de-vie like they make here in Alsace. A little sweet and sour, I'd say. Sour apples, vanilla, marshmallows... All that with a pretty light body. Finish: quite short, with more green tannins. Comments: fair whisky, but I'm afraid I'm not a fan of this style, at all. For mixing?

SGP:441 - 72 points.

Tomatin 8 yo (58.6%, Jack Wiebers, World of Orchids, bourbon cask, 119 bottles, 2013)

A very small outturn and a lovely label. We've seen that before, haven't we. Colour: gold. Nose: not a gentle, fruity/floral Tomatin, rather a very kirschy, raw, aggressive youngster when undiluted. Very yeasty but not feinty. With water: improves quite a lot. Apple tart, papayas, vanilla, tea... And cornflakes. Also a lot of custard. Mouth (neat): more fruits, rather oranges and maybe kiwis, but it's still hot and aggressive. Farmer's plum eau-de-vie. With water: a little more rubber and leather, also more ginger and bitter oranges. Finish: quite long and maltier. Comments: a rather fine raw youngster, but maybe more brambles than orchids.

SGP:351 - 78 points.

Tomatin 25 yo 1988/2013 (49.7%, The Whisky Agency, The Perfect Dram, hogshead, 304 bottles)

Colour: straw. Nose: it's got what the previous ones didn't have, that is to say freshness and 'purity', without excessive woody notes. It's maybe not quite a wonder, and it's not quite as much on fresh fruits as older Tomatins, but there's a very nice grassiness, some marzipan, moss, green cigars, aloes, lemon grass... Again, it's the freshness that's very pleasant. Mouth: I like this. Citrus and herbs all over the place, on a bed of earth and leaves. A little fatter than I had thought after the nose, with touches of lemon honey, then more icing sugar and liquorice allsorts. Gets sweeter and sweeter. Finish: quite long, clean and sweet. Jellybeans? Also kept this grassiness that fits it well. Funny notes of pears in the aftertaste. Comments: much more like it. Actually very good.

SGP:551 - 86 points.

Tomatin 1991/2013 (51%, OB, T.S.M.C., oloroso sherry butt, cask #31742, 667 bottles)

Colour: amber. Nose: shoe polish, coal smoke and blackberry jam in Tomatin? You bet! It's actually a rather tobacco-like sherry we're having, with also some incense and sandalwood that would rather hint at Yamazaki or even Yoichi, if you see what I mean. Kumquats, traces of pencil shavings, raisins, more cigars, damp earth, mushrooms... This really works. I don't think water is needed. Mouth: excellently big and firm, rich, jammy, honeyed and spicy. Gingerbread and walnut cake, orange liqueur, candied ginger and lots of raisins. A little curry powder in the background, sweet mustard... Was it Japanese oak seasoned with oloroso? I'm joking... Anyway, I find this excellent. Finish: long, tense, spicy and jammy. Marmalade. Grapefruits in the aftertaste, which hints at more traditional Tomatins. Comments: hot stuff, quite thick and so a little un-Tomatin, yet very wonderful.

SGP:652 - 88 points.

Tomatin 35 yo 1979/2013 (44.1%, Cadenhead, Small Batch, 594 bottles)

Never seen a 1979 before. Colour: gold. Nose: we're now geared toward the tropical 1976s, but not quite. In fact there's something else beyond the passion fruit jam and the mango syrup, and beyond the cinnamon... What could that be? Roses, maybe? A box of rose-flavoured Turkish delights? There's also drops of pastis and a few very ripe kiwis, the whole being very fragrant and maybe more complex than other old fruit bombs by Tomatin. Very intriguing, I'm very curious about the palate... Mouth: keyword, balance. Bags of tropical and western fruits, but no cloying ueberfruitiness (bananas, mangos, strberries, melons) plus a rather splendid combination of wood spices with herbs, pretty hard to describe. Wormwood and caraway? Some fructose for sure. I'm afraid it's one of these old Tomatins that tend to go down too well... Finish: of medium length. Some kind of very elaborate chutney. Comments: they did it again. Very morish, as they say, thus quite dangerous. Very fair price.

SGP:641 - 91 points.

The tropical 1976s, he said...

Tomatin 36 yo 1976/2012 (50.7%, Maltbarn, sherry butt)

Colour: light amber. Nose: not quite a fruit bomb, since there's also quite some polished oak and fudgy tones that make it more, well, polished than straight fruit bombs. Now, many fruits there are, with mangos again, marmalade, then orange blossom water, then fresh croissants and a lovely grassiness that's not unlike what we had found in the 1988. Also a little menthol, I think. With water: more farmy notes, humus, wet grass... Mouth: the oak talks first, with notes of pinewood and something slightly metallic that I hadn't expected. Also a lot of walnuts, most fresh, which gives it a bittersweet side. Not a classic 1976. With water: careful with water. Reacts perfectly well to a few drops, but gets more metallic when drowned. Finish: quite long, with the sherry coming out more, together with some cinnamon. Comments: not the 'usual' 1976 Tomatin, but it's really a playful one. Quality's high anyway.

SGP:641 - 89 points.