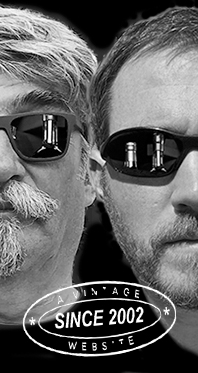 Home
Thousands of tastings,
all the music,
all the rambligs
and all the fun
(hopefully!)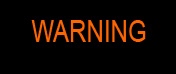 Whiskyfun.com
Guaranteed ad-free
copyright 2002-2013



April 8, 2014

---

A little bag of very unusual whiskies

Bits and pieces, really, but some might be great, or at least of interest, we'll see…

Hazelburn 10 yo 2003/2014 'Rundlets & Kilderkins' (50.1%, OB, 12000 bottles)

So Springabnk treated their 'Lowlander' with these small casks that they've already used for their flagship malt that was bottled in 2012. Colour: gold. Nose: not big, and slightly sooty at first nosing, but some honey and wax start to come out after a few seconds, together with some burnt wood and even charcoal. A very wee earthiness too, but I think it's no roaring malt whisky at this point. With water: that works! Lovely slightly smoky lime and lemon plus these very peculiar coastal notes (say hessian and sea water) that can often be found in all three malts from Springbank Distillery. Mouth (neat): very creamy mouth feel and some very sexy lemony notes, but I feel the oak started to take over, with some green curry, plenty of very strong black tea and some kind of green, tart curry. It's not unpleasant, at all, but probably a little 'too much'. With water: it's very okay now, more or less on peppered grapefruits. Finish: rather long, with some peppermint, lemongrass and simply fresh oak. Comments: this baby likes water. I was more a fan of the Springbank R&K (WF 87), I guess you need a really big spirit to stand small casks like those.

SGP:561 - 83 points.

Kilkerran 10 yo 'Port Wood' (46%, OB, 2014)

I don't think this baby's out yet, but that should happen soon (in May). It's part of a set that includes other full-wine-casks matured Glengyles. Indeed, it's not a finishing. Please note that this is only a pre-production sample. Colour: well, it's extremely pink. Dark rosé wine. Nose: I have to confess that I was very scared, but this works. It's not quite whisky, it's not Port either of course, but indeed it could have been some kind of 'fine de Porto'. I find morello cherries and raspberries, peonies, blackberries, blood oranges (everything in your mind is getting red anyway once you've seen this baby's extreme colour)… It's only after a good five minutes that the spirit starts to talk a bit, but it won't tell us much. Minerals? Flints? Tobacco? Leather? What's really astonishing is that this juice is balanced. Mouth: oh! This is spectacular. Even less whisky, even more fruit liqueurs. Heering, Pimm's, bitter oranges, Pepper Mint… Then more leaves, capsicum and caraway from the oak – I guess - and lastly, a lot of pink peppercorns. Finish: long, extreme, more or less on strawberry and raspberry jams with a few bay leaves and pickled ginger for good measure. Comments: not really whisky, but I quite loved it. Only the finish was a little 'too much'.

SGP:752 - 85 points.

Adnams 'Single Malt No 1' (43%, OB, England, 2013)

'Made from 100% East Anglian malted barley and matured for over three years in new French oak casks'. Adnams seem to be brewers (I know nothing about beers, remember) and this baby's exactly 3 years and 1 day old. That isn't much, is it? Colour: gold. Nose: erm… It's rather light and the French oak does all the talking. Juniper, capsicum, ginger, cinnamon, cumin… To tell you the truth, this baby smells just like aged Dutch genever (right, Dutch gin). Having said that, I enjoy good genever… Mouth: it's fine, well made, balanced, with good sweetness and good spices… But it just doesn't taste like whisky. Well, not like Scotch for sure. In a way, it reminds me of early bottlings by Tasmania's Lark. Finish: relatively long and a little sour (sour apples, artisan cider, weizzen beer). The French oak takes control of the aftertaste. Comments: interesting, and even rather to my liking, but it's not a style of spirit I'm too fond of. It's very spicy.

SGP:371 - 70 points.

Burnside 1992/2013 (52,6%, Gordon & Company, The Pearls of Scotland, cask #7350, 312 bottles)

Burnside is the name of a 'vatted' – actually administratively teaspooned – Balvenie. See the picture of another cask that I've taken 'somewhere in Scotland'. Colour: white wine. Nose: not all the Burnsides I could try – not that I've tried thousands – have been very nice, but this one reminds me of the old 'As We Get It' that a company named Macfarlane Bruce and Co. used to bottle quite some time ago. It's very clean, simple, vivid, rather all on yellow plums and greengages, with also touches of quinces. Also hints of Schweppes-Lemon, maybe. With water: plums, light honey, apricots, quinces. Unmistakably B.

| | |
| --- | --- |
| Mouth (neat): take plum eau-de-vie. Add freshly squeezed lemons, drops of cane sugar syrup and a dash of white pepper, and you've got this. No, that is not a Scottish mojito. With water: just excellent. B.'s a top-drawer Speysider and this is more proof. Finish: not too long, and quite simple, but balance is good, with some grass and leaves. The aftertaste's a little drying though. Comments: not mindboggling, but much to my liking. SGP:541 - 85 points. | |

Ballechin 'Sauternes Cask Matured' (46%, OB, 2013)

It's the 8th Ballechin-of-Edradour, fully matured in some special wood again. I have to say that other Sauternes+peat bottlings didn't really convince me, apart from Jean Donnay's works in Brittany, some having been quite brilliant in my opinion. But let's try this little Ballechin… Colour: gold. Nose: all right, the Sauternes is relatively light here, all for the better if you ask me. I find some salted butter, custard, soot, saltpetre, then earth, coal smoke, clay, pitch… As far as the wine's concerned, there are a few ripe plums, golden raisins and apricots, but they remain light. The combination gives us also notes of almond oil. Mouth: this is funny, and this is quite good. I think they managed to keep it balanced. Imagine tinned pineapples and cigar ashes mixed together, that shouldn't work, and yet it does. Mirabelle jam, tangerines, citrons, fresh coriander (very obvious)… Maybe a pinhead of mustard, somewhere... Finish: long, maybe a little fat now (butter cream with vanilla), not unlike many Sauternes. The aftertaste is a little more unlikely (kippers, juniper and honey?) Comments: these whiskies are always fun in tastings. I think the oloroso version (#4) remains my favourite Ballechin, but this one worked too.

SGP:645 - 83 points.