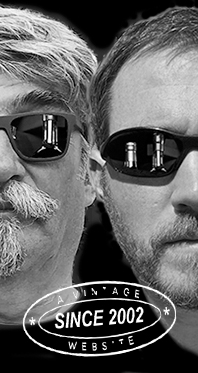 Home
Thousands of tastings,
all the music,
all the rambligs
and all the fun
(hopefully!)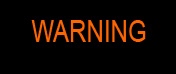 Whiskyfun.com
Guaranteed ad-free
copyright 2002-2013



August 5, 2014

---

I'm sometimes wondering if we aren't a little too Cartesian at WF Towers, paring whiskies from the same distilleries and all that. Sometimes I feel the need to go much more 'randomised'. That's what we're going to do today, let's see what the cat selects ;-)…

Evolution ed. 2013 (47%, Samaroli, 45th Anniversary, blended malt)

The excellent 'Evolution 2012' used to contain very old malts from various distilleries, including Laphroaig 1967. Not too sure about what's in this one, I think you cannot tell anyway, according to the new rules. Colour: gold. Nose: starts with an ashy smoke, gravel, notes of very dry mezcal, white balsamico and linseed oil. So it's quite dry indeed, with an acetic side that's quite unusual and that works very well in my book. After that, even more mineral notes as well as drops of antiseptic and something somewhat meaty. Lard? Also touches of leather and Cubans, the whole is very complex and yet coherent, not disjointed at all. Mouth: old peaters and more old peaters. The fruitier ones remain in the background and only add touches of citrus. So it remains dry, ashy, smoky and slightly coastal (seawater). It's got something of old Clynelish, but I doubt there's any inside. Wait, did Mr. Samaroli and/or his gang manage to recreate Old Clynelish? Finish: long, very dry, smoky and salty, and grassier as often. A bitterness in the aftertaste (burnt herbs.) Comments: very well made. Probably the 'addition' of quite a few old glories that mingled together very well. I believe it's a more austere version of the Edition 2012.

SGP:365 - 90 points.

Glen Spey 25 yo 1988/2014 (47.3%, Archives, bourbon hogshead, cask #356079, 163 bottles)

Oh Glen Spey! Glen Spey is so uncommon, I've barely tasted 20 of them within twelve years of Whisky Fun. Colour: white wine. Nose: is this a magic spell? This is very close to the Samaroli. Not all of it, but the grassy minerality is similar. Wet gravel, cactus, grass, soot… There are fruits behin that, but that would rather be skins, peelings, stems, leaves… Some marzipan too, tree bark… Mouth: bags of bitter almonds, very 'green' lemon (wouldn't that be lime?), bitter walnuts… It's really ultra-grassy, until more 'fruity fruits' start to emerge, especially oranges. Sweets and syrups. Finish: long and rather oakier, with some menthol and liquorice from the oak. Comments: always interesting to taste good 'fillers'. No sexy ooh-ah malt, but I'm glad I could try it.

SGP:461 - 82 points.

| | |
| --- | --- |
| | Oh, well done, this is a funny series of three blended malts in which the proportion of 'older, exciting and altogether yummy whisky goes up', according to the bottlers. A bizarre idea since not much is disclosed (but they couldn't anyway, by law.) Let's have the three of them, since it seems that we 'must'. |

Reference Series I (47.5%, Master of Malt, blended malt, 2014) Colour: white wine. Nose: noses young, with sweet porridge and garden fruits. Apples and pears, then maple syrup. Easy, simple, 'obvious'. Mouth: same, and that works. Sweet beer, sweet bread, apple juice and, behind that, an interesting touch of Tabasco and lime-flavoured beef jerky. I'm not joking. Which single malt is the culprit? Finish: rather long, a little saltier. A wee smokiness that hints at mezcal. Comments: the nose was so-so in my opinion, but the palate really delivers. Really good stuff despite (or because?) the youthfulness. SGP:552 - 83 points.

Reference Series II (47.5%, Master of Malt, blended malt, 2014) Colour: straw. Nose: it's the vanilla that got bigger. Also more wax, barley syrup, warm brioche straight from the oven and just a touch of cured ham. Intriguing, but this baby may well not be a nosing whisky either. Mouth: a punchier version of the 'I', peatier, sharper, more peppery. Talisker-peppery. The mezcal got even bigger, there's also some menthol, cinnamon mints, bitter herbs… It's a sharp style that I enjoy a lot. It's to be wondered if John Glaser didn't have something to say here… There are also notes of wholegrain bread, which is great. Finish: long, peaty, bready and just lovely. Comments: a great composition. Seriously, who did it? SGP:455 - 88 points.

Reference Series III (47.5%, Master of Malt, blended malt, 2014) Could this be even better? Colour: full gold. Nose: it's still not quite a nosing whisky in my opinion, but I really like these whiffs of old wardrobe, old magazines in an attic, basket of various breads Bavarian style (right, or Austrian)… I also find touches of ripe mangos and sultanas, which is always great news. Actually, it's a very nice nose. Mouth: excellent. They're onto something. It's not a blended malt where all flavours are jumbled and fuzzy, it's crystal-clear, chiselled, 'defined'. And it goes beyond malt whisky, it's actually one of my all-time dreams, doing a vatting of various spirits. A true world spirit! But back to this one, I also find more sherry now, more toasted bread and fudge, more raisins… I'm now wondering if I did not like No. 2 a little better. Finish: long, balanced, between honey and peat. You may add one mint lozenge. Comments: tough call. Seriously, how did they do that? Well, remember what the Germans always say about sausages (right, Wurst), "when you really like something, it's better not to try to learn how it's made". SGP:564 - 88 points.