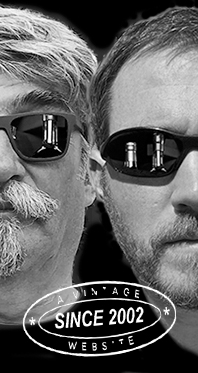 Home
Thousands of tastings,
all the music,
all the rambligs
and all the fun
(hopefully!)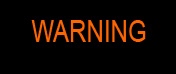 Whiskyfun.com
Guaranteed ad-free
copyright 2002-2013



February 5, 2014

---

A new bunch of middle-aged Clynelish

There's more middle-aged Clynelish and we won't complain. Today we'll have some from 1995, 1996 and 1997, but we won't follow a vertical order, rather sort them by increasing strength. Safer like that…

Clynelish 17 yo 1995/2013 (43%, Signatory, Decanter Collection, cask #12796, 859 bottles)

Colour: straw. Nose: you would think they would have selected lightish Clynelish (rich rhyme, well done, S.) Not so. Typical sooty and waxy apple juice, with a little hessian and drops of old-style engine oil. Maybe even some castor oil, as well as something such as almond liqueur. Mouth: it's really a fat one, very oily, pretty acrid – yet lovely – with something of Old Clynelish, with all this austerity. A feeling of ink, engine oil again, coal smoke, and then more salt. A little toffee as well, possibly from refill sherry. Extremely coastal and almost as smoky as, say a lightly smoked Talisker. Finish: long, dry, pleasantly bitter. Smoky apple peeling. Saltier aftertaste. Maybe a little carboardy now, loses points now. Comments: excellent despite the lowish strength and the weaker aftertaste. This session starts well.

SGP:363 - 86 points.

Clynelish 15 yo 1997/2013 (49.2%, Jack Wiebers Great Ocean Liners, bourbon cask) Colour: straw. Nose: it's a very sooty one, very mineral, austere, sharp, accurate, chiselled, concise… Well I'm sure you see what I mean. Gravel, clay, coal, unripe gooseberries… And just the faintest whiffs of grapefruits. Mouth: fat mouth feel, with the citrus talking first (grapefruits again) and then more and more grass and salty/sooty stuff. Old oils and waxes, a feeling of newspaper, linseed oil, bitter chocolate… I simply like. Finish: long, with a kind of blend of lemon juice with liquid wax and pepper. Sort of. Comments: very full, very satisfying, very Clynelish.

SGP:463 - 88 points.

Clynelish 17 yo 1996/2013 (49.7%, Acla Selection, sherry hogshead)

Colour: gold. Nose: sooty sherry, that's all I'll say. Chocolate and smoke, fumes, old coal stove, grasses and herbs (moss, fern), a few pine needles… No citrus or any other fruits this time, the rather dry sherry's doing all the talking and may even add a very discreet soapiness. Household soap. Mouth: probably a little, say controversial, because there are a few clashes between the sooty spirit and the fruity wine. That creates a feeling of geranium at times, maybe also blood oranges, but other than that, the spirit wins it in the end. Cool. Finish: long, smoky, curiously candied. Tarry liquorice. Comments: not exactly my preferred kind of Clynelish, not sure sherry's the way in this case, but it remains an excellent whisky 'of course'.

SGP:552 - 84 points.

Clynelish 16 yo 1997/2013 (50.4%, The Whisky Agency, Liquid Library, sherry hogshead, 235 bottles)

Colour: light gold. Nose: this one is a very waxy one, meaning that we have all kinds of waxes, esp. beeswax but also linseed and lamp oil. After that, an avalanche of citrus and grass, blending tangerines with cut grass and even an agavy touch. Some damp earth too, wee touches of manure, a little leather… Mouth: fab! Very full, lemony and citrony, with a touch of salt and this very specific minerality that I always link to the greatest Alsatian Rieslings. Indeed it's also slightly petroly. Superb. Finish: long, spicier and grassier, which concludes everything in a perfect manner. Always quite some citrus in the aftertaste, as well as quite a lot of pepper. Comments: this new one is absolutely terrific, I think (what a lousy conclusion, S.!) OH and I forgot to add water…

SGP:463 - 90 points.

Clynelish 'Batch 2' (50.6%, Boutique-y Whisky Co., 319 bottles, 2013)

No age statement on this one but it's 'probably' from one or several similar late-90s vintages. Colour: light gold. Nose: similar and yet a little rounder, with more butterscotch and vanilla fudge, possibly from some more active wood. Also unexpected touches of rhum agricole, then cherry stems and peach leaves (teas), and quite some brine. Maybe a little sunflower oil as well. Mouth: same feeling, it's a round, oily, creamy Clynelish, with some limoncello and golden raisins, a biscuity touch, maybe a little vanilla fudge again… And then the cavalry arrives, with some brine, smoky oils and sharpish lemons. Such a distillate is hard to tame! Finish: long, sweet, bitterer this time but that ain't a problem. Cardamom and a little leather. Sharper for sure. Comments: a very fine variation on Clynelish. Maybe it hasn't got the limpidity of others, but provided you've already got three or five, this one's a cool variation. And excellent it is, in my opinion. Oops, forgot to add water once again…

SGP:552 - 87 points.

Clynelish 14 yo 1997/2012 (53%, Hart Bros, Finest Collection) Colour: straw. Nose: starts more or less like the Liquid Library version, but this one's a little beafier and gamier, I'd say. For example, I find a little beef stock, lovage, parsley, chicken bouillon, marrow, pemmican… (that'll do, S.) Also a camphory earthiness, which makes it all a little unusual if not unlikely. Interesting nose for sure. Mouth: what is this? The peat is bigger than usual, and so are the many lemons that are roaming the place. I'm not joking, this could be mistaken for Ardbeg. An excellent Ardbeg, I have to say. Finish: long, peaty, salty, lemony, sharp… And chartreusy. Comments: doesn't taste much like Clynelish, but it's superb spirit. Ex-Islay cask? Oh no, and I forgot to add water yet again. SGP:465 - 90 points.

Clynelish 15 yo 1997/2012 (57%, Blackadder, Raw Cask, hogshead, cask #5724, 230 bottles)

Colour: gold. Nose: ouch, it seems like water will be needed this time. I get some fresh mint, rubbed orange peel, unexpected notes of cured ham, Spanish-style, then a lot of leather and grass. A little un-Clynelish I have to say, but water may help. Water should help. Water will help! With water: indeed, Clynelish is back, with waxes, oils, earths and citrus. Having said that, the waxes are verging on soap, just a bit. Mouth (neat): huuuge. Extra-powerful, smoky, salty, lemony and… curiously sweet. A lot of fructose, or icing sugar. Maybe that's the high strength. With water: another whisky, but an excellent one. Tequila and lemon and salt. There. Very briny. Finish: long, briny with water, almost sugary when neat. Comments: ups and (relative) downs with this one, water really is its friend.

SGP:453 - 86 points.

Clynelish 16 yo 1996/2013 (57.1%, Berry Bros, Charles Hofer SA, cask #8783)

Colour: gold. Nose: it's one of these Clynelishes that are starting to resemble heavy rum, Caroni-style, or Jamaican. Do they use some dunder (google is your friend) at Clynelish? Actually, the receivers… Anyway, this tarry, petroly side is striking. And much to my liking. Also pinesap, oils, pitch… With water: whoops, all that has gone away and we just have some 'normal' Clynelish, which isn't a bad thing either, is it? Wax and earth plus clay and almonds or putty. Mouth (neat): wham! Thick and very powerful, with even a metallic side, for the first time. Copper coins. Then liquorice and tar lozenges, heavy marmalade, salt… A true beast. With water: absolutely lovely waxy and orangy palate. Smoother, earthier, even somewhat simpler but it keeps delivering. Finish: quite long, with some salt this time, especially when diluted. Comments: we're approaching perfection again. Greater if you've got a good pipette and good water.

SGP:464 - 90 points.

Clynelish 16 yo 1996/2013 (57.1%, Berry Bros, LMDW, cask #6421)

Yes that's the retro label. Colour: light gold. Nose: this time it's rather candy sugar that strijes first, then leather and grass. This baby was probably distilled within the same weeks, and yet it's very different. In a way, it's straighter, but it's got a rum-side as well, just more candied, more on brown sugar and more on barley sugar. With water: fresher, more coastal, with even wee touches of porcinis. Otherwise seashells and olive oil. Mouth (neat): oh no! A stunning earthiness, that's what I get. Gentian and liquorice plus citrons and sea salt. Pure magic. With water: fabulous. Many herbs, earths, waxes, some olive oil again, some salt, citrons, cider apples… In short, pure Clynelish. Finish: long, with more raw peated malt, some liquorice, some salt, a slight chalky side and then even more earth. The aftertaste is even earthier and more gentiany. Comments: these whiskies may be for aficionados only, but I'm one of them and you should too, if I may. Anti-dull.

SGP:364 - 92 points.