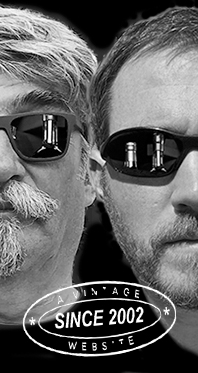 Home
Thousands of tastings,
all the music,
all the rambligs
and all the fun
(hopefully!)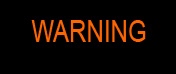 Whiskyfun.com
Guaranteed ad-free
copyright 2002-2013



April 19, 2014

---

A quartet of naked Speysiders
for the weekend

Light in colour, rather simple, quite fruity and close to the raw materials, especially barley, these babies aren't usually mindboggling, but they're often easily quaffable.

Allt-Á-Bhainne 16 yo 1996/2013 (54.5%, Spirit of Caledonia, bourbon hogshead, cask #107157, 294 bottles)

Colour: straw. Nose: a fully naked middle-aged Speysider, totally au naturel, with bags of cut apples, gooseberries and greengages, then muesli, barley and touches of butter as well as hints of candy sugar. Astoundingly simple and… natural. With water: it's the mint that gets a little louder, as well as the barley. Quite organic, all this… Mouth (neat): sweet barley all over the place, a little grass and mint, apple compote, apple peelings and maple syrup. Did I tell you I thought this little baby was very natural? With water: more apple juice with a few mint leaves plus always a lot of sweet barley. Finish: of medium length, quite fresh, clean and very barleyish. Comments: this is truly smooth and pure barley eau-de-vie. There's rather less bitterish grassy notes than in other youngish Allt-A-Bhainnes I could try.

SGP:441 - 80 points.

Linkwood 14 yo 1998/2012 (58.5%, Mick and Tom's Bluebird Selection, hogshead, cask #10014, 300 bottles)

Colour: white wine. Nose: pretty much in the same style as the Allt-A-Bhainne, maybe just a notch more bubblegumy and even solventy, which reminds me a bit of some Auchentoshan at CS. Other than that, same feeling of apples, muesli, barley and corn syrup. Maybe also more earth and peanuts? Uncooked white asparagus? With water: even less porridge/raw barley, more sweetness. Pack of Jellybeans. Mouth (neat): same feeling of barley eau-de-vie, with a lot of apples of all sorts as well as one or two orange drops. With water: this time it's almost the same as the Allt-A-Bhainne. A lot of sweet barley and apples, especially ripe 'green' ones. Finish: short to medium, sweet, on orchard fruits, sweet barley and just a touch of liquorice. A little lemon as well. Comments: same ballpark. Easy young Speysider for summertime. It should accept ice!

SGP:541 - 80 points.

Miltonduff 18 yo 1995/2014 (51.2%, Whisky-Fässle, bourbon barrel)

A brand new one. Colour: straw. Nose: there's rather more happening in this one, it's less purely barleyish and has a little more minerals and oils, as well as more beer or ale, leaves and grasses. It remains a relatively simple Speysider altogether. With water: same plus a little menthol. Globally more expressive than its two compadres. Mouth (neat): the barrel feels this time, this is more textured, silkier, creamier, with certainly more vanilla and barley sugar. Maple syrup and green tea. With water: very sweet and fruity. Juices and jams plus shortbread and custard. Tinned peaches, a spoonful of acacia honey. Good body. Finish: medium long and a notch more tannic. Green tea and a little fudge. Comments: the cask was more active, but it kept an appealing freshness.

SGP:541 - 83 points.

Braes O'Glenlivet 23 yo 1989/2012 (59.7%, The Golden Cask, bourbon hogshead, cask #CM 194, 228 bottles)

It's the first time I see Braeval written like this ;-). John McDougall and Jane MacDuff are behind this series. Colour: light gold. Nose: this one's older, but it's also much grassier, rawer, mineral and, I have to say, austere. There's also a slightly acrid smokiness. Garden bonfire. With water: sweet grasses, but no smoke anymore. Spearmint, peach leaves, a little Virginia tobacco… It's an elegant nose. Mouth (neat): very punchy, more complex than the others, with some nice liqueurs, orange, lemon… There's also a lot of malt, but it's a little burning when neat. We need water! With water: pretty excellent now. Some kind of sweet artisan beer with orange zests and earl grey tea. And barley sugar, a little lemongrass… Finish: fairly long, malty, with some marmalade. Comments: I find this excellent, but this baby does need water.

SGP:551 - 85 points.