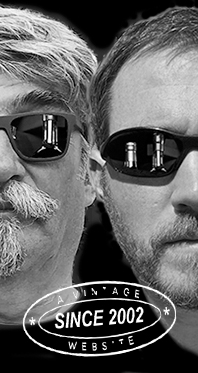 Home
Thousands of tastings,
all the music,
all the rambligs
and all the fun
(hopefully!)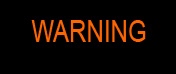 Whiskyfun.com
Guaranteed ad-free
copyright 2002-2013



May 28, 2014

---

A quartet of youngish Caperdonich

Not that I'm particularly proud of that headline. Now that the ones from the early 1970s are gone gone gone – or so it seems – it's younger outputs of the closed Caperdonich that are to be tasted. We'll start with a little aperitif, as we like to do.

Caperdonich 5 yo (40%, OB, Giovinetti, Italy, +/-1972)

This bottle isn't uncommon but there used to be very few official Caperdonichs. Let's see if it's in the same vein as that of the 5yo Glen Grants from the same era. Colour: white wine. Nose: it's very different from the G Grants, it's much greasier and more mineral, so rather more 'old Highlands', with a little peat smoke and certainly a medicinal side that would involve balms and syrups (cough). Also walnut skins. But then again, that could be old bottle effect… Mouth: fat and oily, and light at the same time. There's a saltiness, grapefruits, smoked herbs, tobacco and more grapefruits, then something slightly metallic and muddy, if I may. OBE again? A little sweet cider too. Finish: rather short but more citrusy, cleaner, fresher. Comments: this baby dates from the times when whisky had to be 'light' and 'pale'. I think they somewhat failed ;-). Maybe that's why there used to be so few official Caperdonichs.

SGP:452 - 85 points.

Caperdonich 18 yo 1995/2014 (48%, Chieftain's, sherry hogshead, cask #95054/95057, 1016 bottles)

Colour: gold. Nose: it's a much lighter and fruitier version of Caperdonich, without the lauded honeyed notes that used to be found in the 1970s, but I have to say I enjoy these unexpected notes of agaves, rosemary, walnut wine and sweet mustard. Other than that, we have an apple pie and a little Virginia tobacco. Touches of mustard. I quite like. Mouth: this works! It's both oily and citrusy, a profile that always works on my palate. Lemons, tonic water and honey, in appropriate proportions, then some peat coming through, a pinch of chilli powder and a little orange squash. The whole is very lively. Finish: quite long a pretty mustardy and peppery, not unlike some Banffs used to be. Some peat lingering. Comments: I'm not 100% sure whether it's straight peat or if it's just the spicy side that hints at peat, but I think this is a lovely 'strong' Caperdonich.

SGP:462 - 85 points.

Caperdonich 22 yo 1991/2013 (49.7%, The Whisky Agency, refill hogshead, 299 bottles)

Colour: white wine. Nose: it's funny that we would be much closer to the old Five than to the 1995. It's relatively sooty for starters, although it tends to become fruitier over time, with this well-known feeling of 'having just opened a large pack of marshmallows'. Also a little praline and white chocolate. Mouth: perfect zesty and even very lemony arrival, perfect zing, perfect oomph, well all this is unexpectedly clean, tense and chiselled. In the background, drops of pineapple liqueur. Very stylish and pretty, well, uncluttered. Finish: long, ultra-clean, although we're on the sweeter side. Comments: if you like them zesty and ultra-clean…

SGP:541 - 88 points.

Caperdonich 14 yo 1998/2012 (46%, Coopers Choice, heavily peated, hogshead, 360 bottles)

From these notorious heavily peated batches. Colour: pale white wine. Nose: wah! The peat smoke is huge, actually we've only got peat smoke here. Smells just like a working kiln. Peated barley, peat smoke, smoked barley, peated barley and peated smoke. Wait, that doesn't make any sense… Mouth: more like it! There's some lemon this time, a little aniseed and dill, a feeling of smoked limoncello, or even smoked pineapple liqueur, raw peated malt… It's all remaining rather monodimensional, but if you lile peat… Finish: rather long, ashy, a little sweeter this time. Comments: it's certainly very good peated whisky, but I feel there's one dimension missing. Whether coastal, or medicinal, or earthy/muddy, or farmy… In short, one of the simplest peaters I could recently taste, but I still like it.

SGP437 - 80 points.