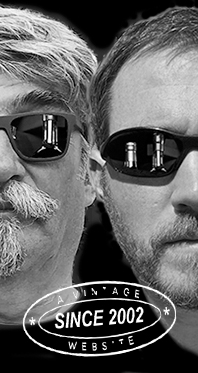 Home
Thousands of tastings,
all the music,
all the rambligs
and all the fun
(hopefully!)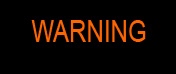 Whiskyfun.com
Guaranteed ad-free
copyright 2002-2013



February 14, 2014

---

Back from wonderful Scotland with a totally clogged nose. Palate isn't much better. Even the dreadful Dufftown 'SS Wallachia' we had this week would smell of… nothing (quite an improvement). I've got plenty of other pre-war whiskies yet to taste but that'll happen later on! In the meantime, we'll have to publish older tasting notes that I had in stock, such as these…

A short verticale of Girvan grain

A verticale of grain whisky from one single distillery is something I seldom did. The distillates don't display much character in the first place, and it's usually the oak that does all the talking, even more so than with bourbon in my opinion. But I've had some great old grains, so let's see what happens today… Oh and I won't sort them by age or vintage, sadly (because of the strengths) so it won't be a true verticale.

Girvan 25 yo 'Patent Still' (42%, OB, Launch Edition, 2013)

A controversial new bottling because of many factors, first its very high price (£250 for some middle-aged grain, imagine) and second the fact that it's been reduced down to 42%, while grains are usually filled in wood at around 70% or more if I'm not mistaken. Not to mention the absence of vintage, but I'm not sure vintages make much sense with grain whisky. Colour: straw. Nose: starts with some solvent and grass, remarkably un-fruity and un-marshmallowy for grain whisky. Rather some fresh oak and more and more cut grass, then cinnamon, lager beer and only faint touches of vanilla. How dry and even austere! Mouth: feels more than 42% vol. Some oak, some thick banana juice, a very creamy mouth feel indeed, some orange liqueur and some kind of cinnamon cake. Always a grassiness in the background. Finish: of medium length, on more or les the same aromas. A little banana liqueur, some white chocolate, a rather oaky aftertaste. Comments: not quite my cup of malt – obviously. Not my preferred style of whisky anyway, so please take my comments with a grain of salt.

SGP:540 - 76 points.

Girvan 33 yo 1979/2013 (46%, Cadenhead, Small Batch, 222 botles)

'Only' £130 a bottle this time. Colour: white wine. Nose: a little solventy as well but then the oak starts to speak out, with quite some vanilla, coconut, some sawdust, green bananas, cider apples and then more toasted oak. Also a little porridge and even touches of malt, but I think they add quite some malted barley to their recipe before distillation. Also more and more chocolate. Mouth: much more 'emphatic' than the official, but style aren't dissimilar. In fact, there's much more liquorice (allsorts but also salmiak) and that makes it much 'funnier', provided grain whisky can be funny. Tinned pineapples. Finish: long, oaky but with a lingering sweetness. Some white pepper. Comments: no dead spirit! Again, it's not quite my style but I can imagine that 'grain-in-bourbon-wood' lovers will love it. Good old sweet and fruity oak juice.

SGP:640 - 80 points.

Girvan 1989/2006 (58%, James MacArthur, Old Masters, cask #110632)

Colour: white wine. Nose: rather aggressive, but that's the higher strength. Otherwise I find a similar profile to that of the Cadenhead, only with less fruits and rather more grass. With water: it's the oak's lactones aka coconut that go really wild, plus some vanillin and quite a lot of fudge and white chocolate. Mouth (neat): very creamy, very liqueury, and actually very pleasing, even at high strength. A blend of pineapple, coconut and vanilla liqueurs with quite some white pepper, cinnamon and nutmeg. Big stuff. With water: simply good, easy, sweet, with added notes of overripe apples and quinces. Marshmallows. Finish: rather long, fruity, creamy, with a peppery and cinnamony aftertaste. Comments: on par with the 33 yo, I'd say. Goes down well.

SGP:540 - 80 points.

Girvan 22 yo 1989/2011 (63%, James MacArthur, Old Masters, bourbon, cask #110633)

You can still buy this one for £68! Bargain? Fair price? Let's see… Colour: gold. Nose: strong, a little varnishy, with some toasted bread and notes of bananas, but it's hard to nose – and quite dangerous. That's the high strength. With water: oh yes! The most complex of them all – although I wouldn't say it's complex whisky – with lovely notes of guavas and papayas besides the chocolate, coconut and vanilla. Very nice nose. Mouth (neat): ah yes, fudge, lemon, tangerines, even papayas, pepper… All that with an ultra-creamy body. A very tricky palate because the sweetness does mask the super-high strength and you'll burn your throat in no time. Warning! With water: as good as grain whisky can get, I'd say, it's even got something pot-stillish and Redbreast isn't too far. Serious! Finish: quite long, fruity, creamy, with good spices and notes of jellybeans. Comments: the resemblance with Irish pot still whiskey is pretty striking. Easily my favourite, very well selected.

SGP:641 - 86 points.