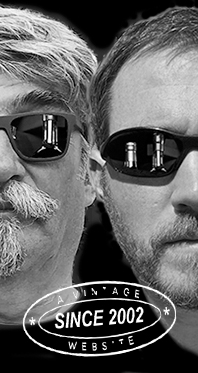 Home
Thousands of tastings,
all the music,
all the rambligs
and all the fun
(hopefully!)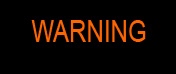 Whiskyfun.com
Guaranteed ad-free
copyright 2002-2013



February 20, 2014

---

A trio of Lochside for the glory of it

Maybe you've noticed that in the olden days, I used to taste many more old bottlings, whilst there's so many new whiskies these days that I sometimes have much less time for the oldies. I try to use them as 'apéritifs' or 'digestifs' from time to time, but that only works when there are new bottlings of this or that distillery. Which is hardly the case with many a name, such as, say Lochside. When was the latest new bottling of Lochside malt again? I'm not talking about the single blends... Quite some months ago, maybe even years! A crying shame! So, this is what we're going to do to keep all this fun, we'll simply organise sessions with only older bottlings when there's no new ones, and that's all. Starting with Lochside, precisely...

Lochside 10 yo (40%, OB, +/-1995) I've tried this baby several times already, but never came up with proper tasting notes. The general consensus at the time was a surprising 'meh'. In fact, it was like at Littlemill, the indies always had much better bottlings than the owners, don't ask me why. Colour: straw. Nose: there is the Lochside fruitiness, with some grapefruits, tangerines and bananas, but there's also a weird metallic side and a dull kind of graininess, approaching cardboard. It's actually a nice fruity nose, but there are imperfections that, if I remember well, were even more apparent on the palate. Let's see... Mouth: yeah, a shame. Lovely notes of passion fruits, papayas, bananas and tangerines mingled with a mustiness, some yoghurt, some wet cardboard and something like bitter ink. Well all inks are bitter, aren't they. It's also becoming more and more mushroomy, not in a very nice way. Good body, though, it's no weak whisky. Finish: pretty long, maltier, with some weird metal. Used coins and silver spoon. Comments: I had it at 82 in my book but I think I was too generous at the time. The fruits are perfect, the rest is, well, rather flawed. Musty cardboard.

SGP:651 - 79 points.

Lochside 14 yo 1989/2004 (50%, Douglas Laing, Old Malt Cask, ref #915, 331 bottles)

I think this one was extraordinary. Colour: pale straw. Nose: pah-pah-pah-pah-pah... Immense grapefruit, beeswax, agave, new leatherette (becoming a tad nostalgic now) and mown lawn. When is the World Cup again? With water: the most amazing fruity grassiness - or grassy fruitiness. Cactus, agaves indeed - did you know those aren't cactus? - and all kinds of grapefruits. Keyword p-u-r-e. And there's even a little tar coming through, and even a little brine, which is even greater. Mouth (neat): huge and amazing. Multi-vitamin fruit juice at cask strength. No other malt is as tropically citrusy, not even Bowmore in the 1960s, Clynelish in 1972 or Benriach in 1976. An extravagant fruit bomb, with a layer of grass juice that prevents it from getting too sweet and rounded. Huge fruity impact. With water: and once again, some brine and tar coming through. Even a little salt. Finish: long, on more or less the same flavours. Comments: I think I forgot to call the anti-maltoporn brigade. Simply my kind of malt whisky.

SGP:652 - 93 points.

Lochside 1981/2001 (59%, Blackadder, cask #614, 314 bottles) 1981, together with 1966, used to be the fruitier years at Lochside, in my experience. I remember a Murray McDavid that was pure tangerine juice. Where are Murray McDavid? Colour: pale gold. Nose: take three grapefruits, four tangerines, one orange and half a mango. Squeeze, nose. You got it. With water: touches of candy sugar, otherwise 100% citrus fruits. Mouth (neat): we're close to the 1989. A citrus bomb, even zestier than the 1989. Sharp cool-climate riesling and massive doses of grapefruit and lemon juice. You know, some fruity whiskies are a bit girly, in a way (no, no, I'm not being a sexist), but these Lochsides were different. More Charlotte Rampling in the 1970s than Miley Sirrus. Isn't that Cyrus? Ceyrus? Seyrrus? Who cares? With water: oh, olive oil! Finish: long and simply amazing. A blend of limoncello and mezcal, 50/50. Comments: I could spend countless hours pondering whether the 1989 was better, or this 1981, or the 1989, or the 1981... I also think bottle ageing do these babies much good.

SGP:652 - 93 points.

(with thanks to Konstantin and Tobias)

PS: A quick word to the new whisky enthusiasts.
Hi, maybe you're considering buying some expensive new malt whiskies with wood technology inside. Good for you, but for the same budget, you may consider snaffling the best bottlings of all those long-gone whiskies instead, before it's simply too late. My humble advice...