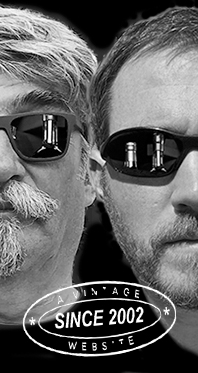 Home
Thousands of tastings,
all the music,
all the rambligs
and all the fun
(hopefully!)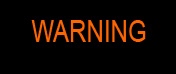 Whiskyfun.com
Guaranteed ad-free
copyright 2002-2013



February 21, 2014

---

A trio of old bottlings of Rosebank

Rosebank is another mystery, it only stopped distilling in 1993, so only twenty years ago, and yet there's not been any new bottlings since quite some months or even years, unless I haven't seen them of course. So let's try to keep the flame alive by tasting a small bunch of older versions today, and by keeping this very varied as we'll have a very young one, a very old one and a big sherried beast...

Rosebank 7 yo 1989/1997 (43%, Signatory, cask #1739, 660 bottles)

This should make for a perfect apéritif. It's one of, if not the youngest Rosebank I've ever tried. Colour: straw. Nose: it is bizarre whisky. I was expecting a citrusy blast but that's not quite what's happening, as what I'm finding rather lies around small berries eaux-de-vie and almonds. Sorb, sloe and such. There are also whiffs of new plastic and leatherette as well as quite some waxed papers, so not exactly something hugely entrancing. Also fern, which is much nicer. Mouth: big stuff, that wasn't expected, but it's very grassy this time, and peppery at that. Sorrel, lemon balm, sage, fresh coriander and then, once again, these bitter notes of plastic and cardboard. A little weird and rather interesting, but it's not something you'd sip 'like that'. Finish: unexpectedly long, a little acrid, with a little more lemon and grapefruit in the aftertaste. Chewing zests. Comments: quite an experience. I'll still come up with a relatively 'good' score because it's interesting whisky. I think nobody bottles such malts anymore these days.

SGP:362 - 75 points.

Rosebank 1978/1991 (58.9%, Scotch Malt Whisky Society, #25.4, screw cap, 75cl)

An early SMWS, there used to be wonders and wonders at the honourable society... And of course there still is. Colour: coffee. Nose: ah yes! I wouldn't say Rosebank is very recognisable, but I love this very 'fino-ish' profile, with wheelbarrows of old nuts (not us!), some bitter chocolate, some tapioca and probably a little curry powder as well as cigars and leather. So an ultra-dry ex-sherry Rosebank so far. Let's see if water will unleash the citrus... With water: I wouldn't say it does, but this hyper-concentrated walnut wine is superb. Manzanilla, vin jaune, old wine cellar, hazelnuts, earth, cigars, old balsamic vinegar... All that is much to my linking, I have to say. Mouth (neat): rich, creamy, hyper-sherried, with a huge pile of bitter oranges and again a lot of walnuts. It's hot and pretty violent, water is more than needed. With water: more oranges but also figs, sultanas, dates and a lot of cinnamon, 'in a good way'. Not drying cinnamon. Some mustard too. Finish: very long, rather tannic. Strong tea and peppercorns. There's even something cabernety. Comments: quite fabulous. If you like manzanilla, good finos or vin jaune/Château-Chalon, you'll love this. Yeah I know, it's very hard to find, I'm sorry.

SGP:372 - 92 points.

Rosebank 34 yo (88°proof, George Strachan, 26 2/3 fl. Ozs, 1970s)

This bottle is a little unlikely since it states 'Highland Malt' in big bold letters, but it appears that the company authenticated this bottle (as seen on www.htfw.com). It's 1940s distillation, so 'truly rare' (as simply 'rare' can often be to whisky what 'collector's edition' is to CDs or DVDs). Colour: white wine. Nose: definitely old stuff, with quite some metal polish at first nosing, a lot of soot, engine oil, old tools and all that jazz. Then we have overripe apples and oranges (very peculiar) as well as a little shoe polish, camphor and wee hints of manure and hay. Also an earthy side that never stops growing. Lovely old whisky, but once again, I wouldn't have recognised Rosebank. Maybe that's me, after all... Mouth: drinking time. Definitely Rosebank this time, with a lot of lime, tangerines, grapefruits and lemons and always a sooty side beneath all that. Shoe polish, a chalkiness, green tea, grape pips and skins, grape stalk... Stalk is often bad in wine but in this context, it's quite brilliant. Also liquorice and then more salt. Olive brine. Finish: long, green, lemony and sooty. Even ashy. Very peppery aftertaste. Comments: it's the oldest that's the most 'Rosebank', funnily enough. Some very old Alsatian rieslings can taste like this, especially the petroly ones.

SGP:462 - 91 points.