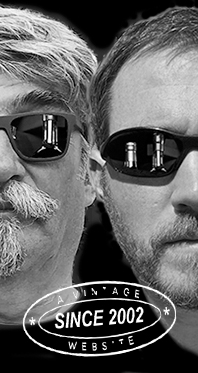 Home
Thousands of tastings,
all the music,
all the rambligs
and all the fun
(hopefully!)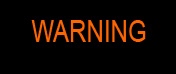 Whiskyfun.com
Guaranteed ad-free
copyright 2002-2013



March 12, 2014

---

A trio of young Bowmore and more

More new independent Bowmore around, nothing to complain about, obviously.

Bowmore 10 yo 2003/2013 (50.2%, Whisky-Fässle, bourbon hogshead)

Colour: pale white wine. Nose: this is mescal. Really, his is mescal. Same smoky and briny profile as that of a great Minero, for example. Capers, moss, sea water, olives, tar. It's not not hugely smoky/peaty, in fact, but it's an absolutely stunning fatty distillate. Mouth: immediate and utterly brilliant. Sure it's young, and sure it's no peat bomb, and sure it's less clean/pure/chiselled/whatnot than earlier distillates such as those from the mid 1990s, but I adore this petroly, olivy, briny style. Glen Oaxaca! Finish: not very long, but with a great smoky tar and notes of candy sugar, not obligatorily odd in this context. Comments: smashing fully distillate-driven bottle. Only the sweetness in the finish might be a notch excessive, but that could be me. Misses the 90-mark because of that. I'll say it, why can't the distillers themselves issue such casks?

SGP:546 - 89 points.

Bowmore 10 yo 2003/2013 (53.4%, Whisky-Doris, cask #20188, 179 bottles)

We're expecting something similar… Colour: pale white wine. Nose: this one's rather less immediate and has got a little butter and bakers' yeast at first nosing, and a rather different kind of sourness/brine. But that doesn't last for long and then we've got… intense mescal again. Smoke, brine, olives and capers. After two minutes, yeast and butter have gone for good, and it gets globally (even) more tarry than the Fässle. Mouth: perfekkkt. Lime tar smoke brine kiwis olive brine lemon kippers grass petrol (watch your commas, S.!) Finish: mescal for a long time. Comments: one of the nicest distillates over there. These indies are doing the greatest of jobs if you ask me. Well selected, Doris and Herbert! Oops, forgot to add water…

SGP:547 - 90 points.

Bw3 (51.6%, Speciality Drinks Ltd, Elements of Islay, 2013)

Not sure it's Bowmore, this could also be Bwichladdich. Haha. Colour: gold. Nose: it's really the smoke that strikes first, but it's charcoal and even exhausts rather than plain peat. A feeling of liquid smoke (not saying they've used any, of course!) then a lot of plasticine, ashes, fresh paint… And then more cut grass as well as more and more dirty oil, graphite, coal… Lastly, a wee touch of antiseptic. Rather less briny than others at this point. Mouth: very big, with more citrusy touches than in the others, especially limoncello, pink grapefruits… Other than that it's very smoky again, not very coastal, and perhaps a little more ashy rather than smoky – but it remains very smoky Bowmore. Finish: very long, always very citrusy and slightly liqueury. Also this feeling of engine oil and grease again. A sugariness in the aftertaste. Comments: this baby's pretty different. It's maybe not exactly my favourite kind of young Bowmore (because of the sweeter side), but it remains grand whisky for sure.

SGP:557 - 87 points.

Maybe we could also kill a few oldish 1989s before they kill us, what do you think? No, I'm joking, these should be all relatively good, if unusual…

Bowmore 10 yo 1989/1999 (50%, Douglas Laing, Old Malt Cask, 402 bottles) These batches keep haunting us! Colour: gold. Nose: fine! Something sweet, some fudge, some brine and a very moderate peatiness. Around pickled fruits and chutneys. Mouth: starts nice, quite smoky and very briny as usual, but the lavender and Parma violets are soon to make it through, although that's not too offensive in this baby. By far not the most FWP-ed 1989 Bowmore. Finish: quite long, the salt fighting the lavender. Comments: really very drinkable, but the soap's apparent. SGP:544 - 80 points.

Bowmore 22 yo 1989/2011 (43.9%, The Whisky Agency, Private Stock, bourbon) Colour: gold. Nose: different, no odd sweetness, rather old wool, beach sand, bonfire and litres of seawater. Maybe a few tiny wet dogs too (yes we're sorry, dogs). Pleasant mustiness. Mouth: hurray, the lavender is kept at bay, I'm not even sure there is any. Rather a big salty and peppery smokiness, oysters, lemons, gherkins, litres of brine… Feels bigger than 44% vol. Finish: long and very briny. Comments: not as 'chiselled' as distillates from the late 1990s and the whole 2000s, but certainly going there. In fact, I like it a lot. SGP:466 - 88 points.

Bowmore 17 yo 1989/2007 (51.9%, Dewar Rattray, bourbon, cask #7914, 222 bottles) Colour: gold. Nose: a sucrosity this time, a feeling of jelly beans or babies, marshmallows… But after that, the rest is rather lovely, with brine, seaweed, a little coal smoke, almonds… So rather fine so far. Mouth: no, wait, there is this lavendery soapiness, pretty much on the same level as with the DL. The encounter with the salt is quite explosive. Having said that, it tends to improve a lot, and the lavender gracefully fades away. Good riddance! Finish: quite long, salty, with grapefruits. Comments: I find it good, but we're far from the impeccable TWA. SGP:445 - 82 points.

Bowmore 12 yo 1989/2001 (46%, Duncan Taylor, Whisky Galore) Colour: straw. Nose: a little indefinite, perhaps. A little yoghurt, sour apples, brine, seaweed… Mouth: it's quite clean! Instead of Parma violets or lavender sweets, there's a lot of orange squash, grapefruits, Schweppes and, as always, brine. Not a lot of peat smoke, though, and it tends to lose steam. Finish: quite long, rather clean, briny and very grapefruity. Comments: no blade like modern distillations, but I think it was rather one of the good young ones at the time. SGP:443 - 82 points.

Bowmore 1989/2011 (51.2%, Malts of Scotland, bourbon hogshead, cask #MoS 11004, 238 bottles) Colour: straw. Nose: this time it's a farmyardy one, with some hay and dried seaweed, then more vanilla, butterscotch, a little aniseed… No peat monster once again. Mouth: big citrus and a very minimal FWP if any. Litres of grapefruit juice, a little salt, then more strong green tea, which makes it slightly acrid. Zests. It's also a little mineral, which is very nice. Finish: long, saline, with also some pepper. Comments: I really enjoyed this one. SGP:555 - 86 points.

All right, a last one, a 1988 this time…

Bowmore 12 yo 1988/2000 (50%, Douglas Laing, Old Malt Cask, sherry, 702 bottles) Sherry + Bowmore from those times can be very whacky in my experience. Colour: full gold. Nose: how very weird! Leather polish, rotting oranges and exhaust fumes, plus dried kelp and brand new rubber bands. Ermnlmnr… Mouth: well, I must say that this sweetness is that extreme, that it can be seen as an asset, in a way. Cassis flavoured jell-O, cranberry juice, blood oranges, Turkish delights… All that with brine and smoke, no need to say. Very bizarre but quite funny. Finish: not very long. More blood oranges and a little soap this time. Comments: could have been much worse! Huge fruitiness for Bowmore. SGP:743 - 78 points.

Today:

JAZZ

. Performer: Paul Bley with Annette Peacock. Sadly the sound isn't too good but this is a stunning example of the early use of synths in jazz. Track: Mr. Joy.

Please

visit

the

ir websites and buy

their

music

...