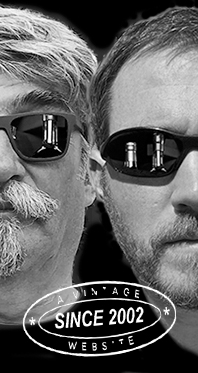 Home
Thousands of tastings,
all the music,
all the rambligs
and all the fun
(hopefully!)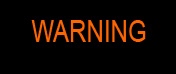 Whiskyfun.com
Guaranteed ad-free
copyright 2002-2013



June 3, 2014

---

A wild bunch of young ex-bourbon Bowmore

Newish and oldish bottlings of hopefully clean and crisp young Bowmores without too much aromatization (CROSS) oak and/or wine influence. We might gather notes that have neither been taken simultaneously, nor even in a row.

Bowmore 'Small Batch' (40%, OB, +/-2014)

Light and NAS. The distillers tell us that this baby's 'exclusively matured in first and second fill ex bourbon casks, then blissfully married together.' Blissfully? Colour: pale gold. Nose: this one really tells us that the sixties are back at Bowmore. I do not know when it was distilled, probably in the mid-2000s, but what's really great news is that the tropical fruits are back, especially pink grapefruits and passion fruits, which works particularly well in combination with a very light peatiness (earlier years were smokier, in my experience) and a very clean coastal side (light brine, sea water). I find this perfectly crisp and... perfect. Mouth: we could always complain about the fact that 40% vol. isn't quite enough, about the fact that it's a little weak and even flabby, in a way, but other than that, it's perfect again. Lovely passion fruits and mango juice, a little earth, notes of kippers, quite some smoke this time, and just a drop of sweeter things. Syrups. I really like this sweet-and-sour profile. Finish: not very long but brinier and saltier. Rather more lemony too. Comments: I love this young one. It's very perfect spirit, only the strength is too low for me.

SGP:455 - 87 points.

Bowmore 9 yo 2001/2010 (46%, The Nectar, Daily Dram for Germany, bourbon)

Colour: white wine. Nose: this one may corroborate my theories, Bowmore was peatier and more austere in the very early 2000s – a style that I enjoy just as much. So this baby's more mineral, a tad smokier, a little grassier and… just as coastal. Also a little sootier. Mouth: 46% is THE strength to go. Other than that, we're close. Brine, lemon juice, apples… but little passion fruits or mangos. Again, it's rather more austere and more mineral. Kippers. Finish: quite long and rather salty. Comments: love these 2001s. Having said that I might have found the OB small batch even better than this one, had it been bottled at 46% as well.

SGP:357 - 88 points.

Bowmore 2001/2013 'Peat Smoked Herring' (46%, Wemyss Malts, 405 bottles)

Colour: white wine. Nose: OMG! As young whisky bloggers would say ;-). It's a very dry, very mineral, very smoky, very briny Bowmore. And I also love this blend of lemon, lime and grapefruit juices. Enough said. Mouth: absolute perfection. There might exist hundreds of thousands of similar casks (well, I may be exaggerating a bit) up there in Scotland but that doesn't make this any less perfect. It's a perfect blade-y Bowmore. Finish: long, perfect. Smoked almonds, smoked tea, lemon, olive brine, kippers and just one drop of honey to make it a tad rounder. Comments: pure class, but I may have written that before wrt these vintages at Bowmore.

SGP:467 - 90 points.

Bowmore 11 yo 2000/2011 (46%, Liquid Sun, bourbon barrel, 150 bottles)

Liquid Sun is a sub-brand by The Whisky Agency. Always a good sign (hope the cheque's in the mail – lol). Colour: white wine. Nose: these 2000s are already a notch rounder, less sharp and blade-y, a little more 'imperfect', with more soot, wet clothes and wool, gravel, hay… Also apple peelings, walnuts, branches… It's actually more complex, but also less pleasantly 'immediate'. The oak's vanilla is also a little louder. Mouth: forget about all that, it's excellent again, with a lot of salt plus a few herbs. Dill, mint, liquorice, maybe touches of Japanese seaweed? And lemon as well, of course. Finish: long, with something more medicinal and rooty at the same time. Comments: not too sure about the sunny side but it sure is liquid. Oh well, great stuff again.

SGP:457 - 89 points.

Bowmore 12 yo 2002/2014 (53.2%, The Whisky Agency, hogshead, 348 bottles)

Colour: very pale white wine. Nose: it's rare to nose a peaty Islayer that's this much on raw smoked malted barley. This baby just smells like a working kiln when undiluted, with only drops of gherkin brine in the background. Spectacularly minimal, I'd say. With water: same, no further developments. Mouth (neat): they may have invented the word 'raw' for this baby. Eating a whole ashtray after a long Ibiza night (wot?), plus two drops of seawater and one drop of lemon juice. With water: add three drops of pear juice. Finish: long, ashy and smoky. A little acrid, perhaps. Comments: extreme and very interesting. Have they further raised the 'ppms' at Bowmore in 2002? Some good people describe Bowmore as 'lightly peated'. Not too sure… Not anymore, in any case.

SGP:348 - 84 points.

Bowmore 12 yo 2001/2013 (58.5%, Blackadder, Raw Cask, cask #20063, 312 bottles)

Colour: white wine. Nose: this one is warmer, more vanilla-ed, kind of rounder, with some candy sugar and even a little honey on top of the brine and smoke. It's much easier than the 2002. With water: perfect, sharpy, with beautiful notes of grapefruits. What a distillate! Mouth (neat): excellent! Mangos, passion fruits, salty smoke, kippers, tangerines… Really very really very good (eh?) With water: passion fruits, seawater, lemon juice, kippers, ashes. Perfect combo. Finish: long, zesty, ultra-clean, salty. Comments: more than just another young Bowmore. Prototypical, I would say. Very well selected, milord!

SGP:557 - 91 points.

Good, these 2001s are stunning, and I think we could try to do something funny, which is to compare it to young Bowmore that was distilled… 50 years ago.

Bowmore 7 yo (43%, OB, Sherriff's, Cogis Milano, +/-1970)

I've tried this famous baby several times already, but my latest tasting notes are now ten years old, so maybe it's time to rework all this. You see, it's for the cause! We'll take our time because of the low strength… Colour: gold. Nose: it's really remarkable that there are many similarities with the 2001s, after many 'diverging' years. Sure there's a little OBE in this one, and sure bottle ageing may have further improved it, but the core of the smokiness is similar. What's different is the wideness of the fruitiness, which is more tropical in this oldie, and the metallic side here. Old coins, tin box… It's also more medicinal, with bandages… There's a little more creosote as well, hessian, coal… So it's probably more complex, and rather less kippery, while displaying more oils and tars. In brief, it's more tertiary. Mouth: could you smoke a Montrachet? Linseed oil, citrons, cod oil, metal, lemongrass, brine, smoked salmon, white pepper, grapefruits, minerals… What's impressive is that it's both very pure and very complex, even if the mouth feel isn't very big. Probably the low strength. Finish: long, even saltier and even more lemony. A greasiness in the aftertaste. Comments: just between us, I doubt this baby was just 7 years old at time of bottling. Brilliant whisky that always scores between 93 and 95 depending on the bottles.

SGP:556 - 93 points.