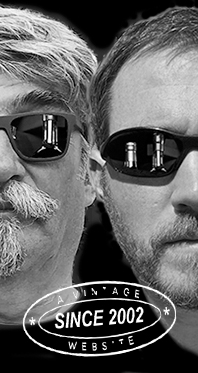 Home
Thousands of tastings,
all the music,
all the rambligs
and all the fun
(hopefully!)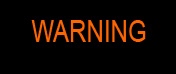 Whiskyfun.com
Guaranteed ad-free
copyright 2002-2013



May 7, 2014

---

And yet another bag of blends

This time we'll have them completely at random, for even more fun. Fun for me, that is, so I'll still try to select good ones...

Malcolm III Canmore (55.5%, Mr. Whisky, Queens & Kings, blended malt, 48 bottles)

Who said 'small batch'? It seems that artisan blending is having a bright future… Malcolm III ruled Scotland from 1058 to 1093. Canmore means 'big head', apparently. Reminds of one or three writers… Colour: gold. Nose: it is a rather earthy, grassy and fruity combo. Say a little Clynelish blended with a few fresh Speysiders, if that rights a bell. Touches of smoke. With water: grass and raw barley come out, as often. Very clean, very 'Sancerre' if you're a wine lover. Mouth (neat): the smoke's much more apparent, and comes with lemons and green apples. This is quite implacable. With water: perfect. Probably not many different malts, or malts that are quite similar. Some brine and more lemon. Finish: long, zesty, oomphy, very clean. Comments: very Compass-Boxy, which says a lot. Very well done, Mr. Whisky!

SGP:355 - 86 points.

The worst scenario ever as far as building line-ups is concerned, I shouldn't have started with a rather heavy peater. Oh well, let's just wait a bit…
Zzzz zzz zzz
Good, we're ready.

Hankey Bannister 12 yo 'Regency' (40%, OB, Scotch blend, +/-2013)

We've only tried an old NAS and the superb 40yo so far (WF 90). Colour: deep gold. Nose: oh, this is quite lovely! Not big of course, even a little weak, but I really enjoy these fresh hazelnuts, the bitter oranges, the citrons, the whiffs of old pre-iPad library, the praline… A shame that it's so light, because what's in there is much to my liking. I even find a slice of smoked salmon. Mouth: no, really, it's high-quality blend. Excellent mouth feel at 10% vol, very good marmalade and Cointreau, honey, orange blossom water, Turkish pastries, raisins aplenty, cappuccino, maple syrup… An amazing body, you would think this one was bottled at 46% vol. Finish: long, jammy, with sweet spices in the aftertaste. Honey-rich gingerbread. Comments: a big, thick, very honeyed composition. Very well made in my opinion, and quite a surprise.

SGP:541 - 83 points.

The Antiquary 21 yo (43%, OB, Scotch blend, +/-2013)

This is a blend by the Tomatin people, so we may have to expect a very fruity profile. I've already tried an earlier bottling of this baby a few years ago, and quite loved it (WF 85). Colour: gold. Nose: exactly. It's a very fruity one, without the usual malty/nutty side that is to be found in many a high-end blend, and a very Tomatinesque one indeed (excuse me?) Bananas, oranges, mangos, apples, a faint metallic side, overripe kiwis… Mouth: it is an excellent blend, very fruity, very fresh, complex and, to tell you the truth, ridden with old Tomatin. The malt really stands out. Oranges, overripe apples, papayas, tinned pineapples, a touch of rhubarb… All that with a perfect body. Finish: long, very fruity. Immensely fruity. Comments: the blue bottle is very unlikely, you may have to hide it if you do not want your friends to laugh at you. Oh well, use a decanter! The juice is absolutely excellent, I find it even better than before.

SGP:652 - 87 points.

Dewar's 18 yo (40%, OB, Scotch blend, +/-2013)

This baby's meant to have been 'double aged'. This kind of codswallop may mean just anything, but in this case it means that the final vatting has been further married in wood. Isn't that how you should always proceed? Colour: gold. Nose: pleasant, but it's struggling a lot after the much fruitier Antiquary. We're more on milk chocolate, apple pie, burnt praline and roasted nuts (very obvious), then raisins and marzipan. Quite some burnt wood and wood smoke. Mouth: I find this very good, a little in the middle-of-the-road, perhaps, with honey, chocolate, overripe apples, roasted buts, oak, marmalade… So yeah, good but more commercial than the others, with nothing standing out, while the whole stays pleasant. In short, it's really 'a blendy blend'. Finish: medium long. Malt, praline, honey, nuts, apple pie… Comments: prototypical very good quality blend. Very drinkable, very easy, very… Forgot what I wanted to say. Ah, yes, maybe a little forgettable?

SGP:441 - 79 points.

And another one at random… eenie meenie miney mo… oh sugar, this wasn't planned, it'll be…

Old Rarity (75°proof, OB, Bulloch & Lade, +/-1945)

Old Rarity used to be Caol Ila's blend. This bottle is stunning, and meant to be 'a grand old liqueur Scotch Whisky' according to the label. It was bottled 'by appointment to H.M. King George VI'. Colour: deep gold. Nose: obvious OBE and obvious greatness. A lot of 'evolved' peat, that is to say a combination of engine oil with metal polish and old turpentine. Also some tar, some Barbour grease, shoe polish, old cigars in a long-forgotten box, Maggi, old books, camphor… At the fruit department, not much left, except some overripe bananas. Not even sure… A little wet paint, perhaps. Mouth: could have been wrecked, but it's fabulous. The mouth feel is amazing, so thick, syrupy, even heavy… How is that possible? Some kind of smoked banana juice (and banana juice can be very thick indeed), cough syrup, liquid honeydew, a drop of tar liqueur, old rum, liquorice… Even the distillery's coastal side remains very obvious. Oh yeah, this is probably almost 100% Caol Ila. Oysters, whelks, clams and all that. Stunning blend, one of the best I've ever had, so please call the anti-maltoporn brigade, thank you. Finish: amazingly long, with an incredible body, oily and syrupy, extraordinarily fruity (mangos now!), with a spectacularly resinous aftertaste. Comments: this is a session killer. After this kind of whisky have passed, the followers pass away. Amazing bottle, with a peatiness that remained very vivid. What an utter and complete glory!

SGP:465 - 94 points.

Ite Missa est (With hugs to Geert).