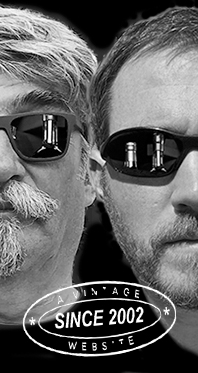 Home
Thousands of tastings,
all the music,
all the rambligs
and all the fun
(hopefully!)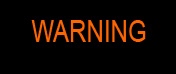 Whiskyfun.com
Guaranteed ad-free
copyright 2002-2013



January 23, 2014

---

Another Bowmore extravaganza

Today we'll revisit a few well-known officials, and also have a few indies for good measure.

Bowmore 'Legend' (40%, OB, 2013)

It's been years since I last tried the humble 'legend'. That was in 2007 and I think my little score (and remember a score is only an opinion) hasn't been too bad (WF 78). Colour: pale gold. Nose: I'll say it, I find this quite nice and even pretty complex, with a blend of brine, lemon juice, oyster juice and fresh butter. It's only mildly smoky but all this works. Lapsang souchong tea. Very clean nose. Mouth: a little weaker, and maybe a little too sweet/sweetish (lemon drops), but it's pleasant. I find quite some pepper, but rather less brine/salt than in the nose. Less coastal notes for sure. Finish: short and a little tea-ish and chalky. Loses steam. Comments: very honest stuff, but the 40% vol. are a problem. I liked the nose much better than the rather shaky palate.

SGP:344 - 77 points.

Bowmore 12 yo (40%, OB, +/-2013) I last tried the 12 in 2010 and thought it was better than earlier versions (early to mid 2000s) Colour: gold. Nose: it seems that they're more and more on sour apples, polishes and brine, and that the flowery side is gone for good at Bowmore. Also sea breeze, seashells, seaweed and touches of tropical fruits, but those are much more discreet than twenty or thirty years ago. So not the same kind of fruitiness, less mangos, more passion fruits. Mouth: I find this excellent despite the weakness. Smoky/salty fruits, oranges, passion fruits, lemons... Finish: short but nicely salty and citrusy. Comments: I find this very good. The strength's a shame, this baby would make it to 85+ with just a little more power.

SGP:545 - 84 points.

Bowmore 18 yo (43%, OB, +/-2013) I thought the 18 used to be very disappoint around 2007, when I last tried it. It was ridden with those odd flowery aromas, you know... That's why I had never touched it again... until today. Colour: dark gold. Nose: phew! No geranium leaves, no lavender, no Parma violets, rather some earth, a little tobacco, dried kelp, new leather, orange zests, peaches, menthol, iodine and... more earth. I like this nose. Mouth: first a little grenadine and cranberries, pomegranates, all that from some fruity sherry, maybe, then a little lavender. Lavender drops, a little plastic. I'm not a fan of this palate, I liked the younger ones much better, they were cleaner and straighter in my opinion. Finish: quite short. Jell-Os and liquorice allsorts plus some brine and tannic black tea. Comments: I'm not a fan. The nose was very, very nice, though.

SGP:464 - 76 points.

Bowmore 1996/2011 (46%, Moon Import, cask #1330, 268 bottles)

Not many new Moons around, sadly... Colour: white wine. Nose: it's a very straight, clean and pure youngish Bowmore. Fresh butter, peat smoke, sea air, iodine, tarry ropes, camphor, eucalyptus and then a little candy sugar. Just a little. Classic. Mouth: fab. Gentian, earth, smoke, tar, liquorice, lemon, brine, olive oil, orange drops, almond oil, Suze, white pepper, more lemon, more gentian, more lemon, more... All very great. Finish: very long, clean, sharp, even rather fat at times. Lemony and peppery aftertaste. Comments: classic middle-aged, slightly almondy Bowmore. Quality's high.

SGP:555 - 87 points.

Bowmore 'Feis Ile 2013' (56.5%, OB, bourbon, 1000 bottles) NAS again. Pfff... Colour: white wine. Nose: young. Porridge, yeast, leaven, dairy cream, touches of soap... But all that doesn't last, and it all gets nicer, smokier, brinier and more herbal. Oysters, lemon, seaweed, grapefruit... And a little kirsch. Kirsch means youth. With water: works a treat. Cleaner, earthier, all 'feinty' smells are gone and we have a lovely ashy/smoky profile. Moss. Mouth (neat): sweet and earthy start. Lemon, green tea, smoked tea, salt, kumquats and more salt. Thick and oily mouth feel. With water: works a treat again. Lemon and tangerines, earth, a little tobacco, olive brine, kippers... A little vanilla too, but it's not quite bourbony. Finish: long, clean, zesty. Comments: water is obligatory, it kind of makes it older. Or less young.

SGP:456 - 83 points.

Bowmore 16 yo 1997/2013 (56.3%, James MacArthur, Old Masters, bourbon wood, cask #800203)

Colour: straw. Nose: it's a brutal one, sharp, elementary, simple... There's some bubblegum and some earth, a combination that isn't as strange as it sounds. But the jury's still out... With water: grapefruit jelly and all-colour Haribo bears. A little sweetened porridge and slices of bananas. It's neither a very smoky one, nor a coastal one, and yet it's very fine. Mouth (neat): perfect. Salty rocks and huge fruits, greengages and grapefruits, with an extreme sharpness, Puilly-Fumé style. With water: perfect indeed. Earthier than on the nose. Pink grapefruits and touches of salt. Finish: long, even more on sweet grapefruits. Comments: if you like your Bowmores fruity and big...

SGP:645 - 85 points.

Bowmore 16 yo 1997/2013 (56.1%, Riverstown, hogshead, cask #3013-205, 251 bottles) Riverstown is a Blackadder sub-brand. Colour: white wine. Nose: we're close to the other 1997, very close. Maybe a little more candied, perhaps? With water: earthier, rootier, a little more mineral. Clean wet dogs (we're really sorry, dogs). Mouth (neat): same. Salty crystallised fruits, orange, plums... With water: clean, sharp, citrusy. Lemons with a little salt and gravel. Grapefruits. Lovely spirit. Finish: long. Grapefruits galore, salt, lemon... Comments: maybe a little monolithic and 'simple' but the distillate is perfect.

SGP:546 - 85 points.

Bowmore 22 yo 1990/2013 (46.8%, Wilson & Morgan, PX sherry finish, casks #3321-3350)

Will the spirit and the wine clash? Colour: amber. Nose: tobacco and sandalwood, then damp earth and walnuts. Soy sauce. Little sweetness, rather something pleasantly gamy. Dried kelp. Works well. Mouth: rich and sweet, with many raisins, figs, plums and blackcurrants. Some honey and some leather, also chutneys and herbal liqueurs. Fir liqueur, bergamots, strawberries, peppers and a little tar. Good body. Finish: long, tarry and herbal. The aftertaste is very peppery. Comments: a finishing that worked. Funny and interesting bittersweet profile.

SGP:655 - 84 points.

Bowmore 25 yo 'Small Batch Release' (43%, OB, +/-2013)

2013-25=1988, which is a little scary I have to say. Colour: amber. Nose: not quite. Dusty dried flowers, old lavender, tea, pot-pourri... It's one of the floral ones. Also overripe sour apples, seaweed, perhaps strawberries... Not quite my preferred style. Mouth: marshmallows galore! And Parma violets, many sweets (esp. orange), Juicyfruity, white chocolate, perfume... The body's relatively light. Finish: not that short and rather cleaner. Blood oranges and a mild smoke. Orange blossom, cassis. Comments: as I said, not my preferred style of Bowmore.

SGP:633 - 78 points.

Since we're having those vintages, let's have a 1989...

Bowmore 23 yo 1989/2013 (52%, The Whisky Agency and Three Rivers Tokyo, refill butt, 300 bottles)

1989 is in the danger zone ;-). Colour: white wine. Nose: it is a sweet, fruity and floral Bowmore but I do not find much lavender, violets or any other FWP-ish notes. Hurray! Rather some earth, roots, branches, tincture of iodine, seaweed, oysters... All is fine, all is fine. With water: a little brown sugar comes out. A little coffee too. Mouth (neat): it's a very briny one, and then it becomes very medicinal. Huge notes of pine needles, fir liqueur, pinesap, cough medicine and such. It's a different kind of medicinal side than that of Laphroaig, which is more on antiseptic and such. With water: excellent. Smoked grapefruits and rather less resinous/sappy things. Finish: long, earthy, salty and citrusy. Big peat. Maybe touches of grenadine now, but that's rather an asset. Blood oranges, pepper. All perfect. Comments: I'm impressed. No, or very little 'French' stuff. Merci beaucoup.

SGP:557 - 89 points.

If you don't mind, let's go on until we find a 90+...

Bowmore 1976/1994 (51.4%, Scotch Malt Whisky Society, #3.22)

These vintages were hit or miss in my experience. Let's see... Colour: pale gold. Nose: hit. Olive oil, fresh butter, almond oil, branches, almonds, leaves, grass and engine oil. Seaweed. Little smoke so far. With water: many fresh fruits with some herbs and grasses. Acacia honey, crushed bananas and tangerines. The fruits really come out, while the grassy side is becoming more discreet. Little smoke in this nose. Mouth (neat): yesss. The sixties' tropical fruits are still there, especially bananas, and they come with some white chocolate and quite some fructose. A little sugar cane too, as well as quite some custard. Big custard. With water: very sweet, very fruity. Syrups. Finish: medium length. Rounded fruits, sweetened juices, syrups... Comments: excellent, but once again this is not my favourite kind of Bowmore. A little too sweet, I'd say, and the smoke's a little weak for Bowmore.

SGP:644 - 84 points.

That means we have to go on, I'm afraid... Let's start the time machine!

Bowmore (?) 1961/1973 (43%, Berry Bros & Rudd for Best Milano)

A no-distillery-statement bottling but trained tasters say this ought to be Bowmore. Colour: gold. Nose: you know, when you find these stunning notes of mangos, it cannot not be 1960s Bowmore. Fabulous nose, with also guavas, papayas, passion fruits and then a lorryload of very tiny aromas, most phenolic. Such as argan oil, horse sweat, aluminium, rubber boots, chartreuse, seashells, wool... It's all extremely complex. Complexity is what's really missing in modern whiskies. Mouth: peat+mangos=old Bowmore indeed. No doubt about that. What's also really striking in this oldie is the huge raisiny side, there's many of them, sultanas, Smyrna, Corinth, big fat muscats... So the very early 1960s were probably rounder than the well-known mid-1960s, unless it all comes from the casks. Hints of Turkish delights, even a little fudge, some salt, something like tinned sardines cooked in vanilla sauce, mango jam... Ah well, this is simply very great. Finish: rather long and very raisiny. It's not that often that raisins are so big in old Bowmores - whatever the wood. Comments: Bowmore 1961. Very hard to beat. In awe. Session over.

SGP:645 - 94 points.