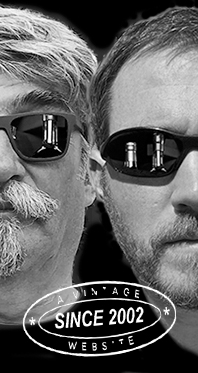 Home
Thousands of tastings,
all the music,
all the rambligs
and all the fun
(hopefully!)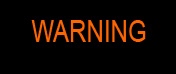 Whiskyfun.com
Guaranteed ad-free
copyright 2002-2014



October 23, 2014

---

I know, probably the worst headline ever, where's my award? Anyway, there's more, much more middle-aged Clynelish around, so it's time to try to 'further empty the slot' so to speak. We'll start with the lower strengths, as usual.

Fascadale 12 yo 'Batch 6' (46%, Adelphi, 1496 bottles, 2014)

Fascadale is said to be Clynelish. The age suggests this is 2000s distillation, while I've only tried these vintages one or twice so far. Let's see… Colour: white wine. Nose: I think they made it (even) waxier in the early 2000s, as this reeks of beeswax, paraffin – rather candles - and cut apples. Touches of cherries, then a little iodine and sea air. Impeccable. Mouth: a little rough, perhaps, and rather grassier and grittier than others, but the expected combo is there, with wax again, a little salt (rather really salty for Clynelish), lemon peel, and a little beer. Not a smooth Clynelish, at all. Some sides remind me of late 1970s distillation. Finish: long, between candlewax, lemon and bitter apples, with a salty aftertaste. Comments: a wilder, rather coastal one – for the hipflask?

SGP:452 - 83 points.

Clynelish 16 yo 1997/2014 (46%, Signatory Vintage, Un-Chillfiltered Collection, hogsheads, casks #12373+12374, 739 bottles)

Colour: gold. Nose: ah yes. A mineral and earthy Clynelish, better polished, more complex, with wax, blonde tobacco, a little camphor and then many citrus fruits. Perfect, not much else to add. Mouth: really excellent, another example of a small-batch vatting that may be better than the individual casks – but that's pure speculation of course, I couldn't try the casks. Lemon peel, lemon curd, sauvignon blanc, limestone, honeydew, lime and all that. Finish: long, clean, chiselled, focused. A touch of salt in the aftertaste. Comments: great value – if you like Clynelish's style of course. I'm a fan.

SGP:462 – 88 points.

Clynelish 16 yo 1997/2013 'Bench with a Sea view' (46%, Wemyss Malts, hogshead, 371 bottles)

Colour: gold. Nose: almost an exact copy of the Signatory. They're almost undistinguishable, let's say this one's a tad rounder and fruitier, and a notch less mineral, and maybe a wee bit more camphory/mentholated. But beyond that, they're almost identical – and guess what, we won't complain. Mouth: exactly the same comments. The hogshead might have been a little more active, as I seem to detect traces of vanilla. Other than that, we've got the same lovely lemony coastal waxiness. Finish: same. Perfect. Maybe added notes of herbal tea. Lime blossom? Comments: love this one as well.

SGP:462 - 88 points.

Clynelish 16 yo 1997/2014 (48%, Hunter Laing, Distiller's Art, refill hogshead, 242 bottles) Colour: pale gold. Nose: it is, of course, the main problem when you're going 'horizontal', the whiskies may be all very much alike, which is the case once again. In fact we're going a notch more towards the Signatory here, with rather more minerals, and rather less fruits. Only touches and hints here. Maybe a smidgen of chlorophyll as well? Mouth: oh yes indeed, they're all closer together than the Kessler Twins. Right, right, or than Gisele and Patricia Bündchen. Finish: or than Mary-Kate and Ashley Olsen, aaarrrggghhh… Comments: what can I say, I built this line-up, I have to face the consequences.

SGP:462 - 88 points.

Clynelish 16 yo 1997/2014 (50.9%, The Whisky Mercenary for Cask Six 10th Anniversary)

Another one that should be boringly good, especially since these people know their whisky, thus their Clynelish. And the Belgians know their comics too, don't they. Colour: gold. Nose: there, we're more in the style of the Wemyss again, that is to say a notch fruitier. There's also a feeling of fullness here, maybe that's the higher strength. Lovely lovely crystallised quinces and lemons plus beeswax and a touch of earth. I think it could not be better. Mouth: yeah well, same ballpark, obviously. A little more fatness, maybe, a little more jam, but also more citrus and a touch of passion fruit. In fact, it's a little different – and I like it even better. Hurrayyyy! Finish: indeed. Textbook 1997 Clynelish from an excellent cask. Comments: happy birthday Cask Six!

SGP:462 - 90 points.

Having another 1997 at this point would be madness. You say madness? Let's go…

Clynelish 17 yo 1997/2014 (52.4%, Maltbarn, bourbon cask, 166 bottles) Colour: gold. Nose: indeed. Mouth: indeed. Finish: indeed. Maybe an added touch of oak and white pepper? Comments: indeed. The limits of the exercise. With apologies to the very excellent Maltbarn. Great Clynelish, great cask. Let's quote the great Molière, "Great is the fortune of he who possesses a good bottle." You may choose this great Clynelish, my lord. SGP:462 - 90 points.

Good, we've got other ex-bourbon 1997s, but his would probably become even more ridiculous. So let's have a 1996 and we're done ;-)…

Clynelish 17 yo 1996/2014 (51.9%, Silver Seal)

Another brand new one. Silver Seal are treating their labels like genuine dazibaos, this time they're claiming that 'whisky is art'. The immaculate, naked truth. Well, most of the times. Colour: white wine. Nose: I'm happy because in general, I find the 1996s frankly 'below' the 1997s, but in this case that isn't true. Indeed, this baby's appropriately chiselled, clean, waxy and lemony, with also this sea air and hints of tincture of iodine. Also a little chalk. No water needed, I wager. Mouth: oh no, a 1996 that's akin to a 1997! Maybe a little more toasted bread, as if the cask had been a little more active, but other than that, it's a crystal-clean, waxy and sauvignony Clynelish. Tough luck! Finish: same. Very long. A tiny-wee drop of varnish, perhaps. Comments: another very excellent one, in my opinion. I just cannot see why I'd come up with a different score.

SGP:362 - 90 points.

We'd better put an end to this nonsensical session, don't you think?