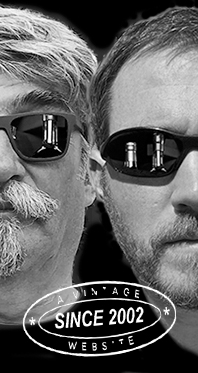 Home
Thousands of tastings,
all the music,
all the rambligs
and all the fun
(hopefully!)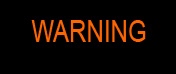 Whiskyfun.com
Guaranteed ad-free
copyright 2002-2013



April 10, 2014

---

Another bag of blends, some really cheap

Because, you know, we ought to use the whole 100-scale or some will start to complain…

Statesman (40%, OB, Scotch blend, Aldi, +/-2014)

This baby's very cheap, around 10€. It's bottled by a certain Abbeyhill Distilling Co. Colour: gold. Nose: it's a little molassy, with also quite some overripe (okay, rotting) bananas and other than that, I find some fermenting grass. All that is quite weak and reminds me of some Indian whiskies. Mouth: sweet and burnt at the same time. Same notes of overripe fruits, then some wood alcohol, cheap strawberry jam and a lot of caramel. Almost no body. Finish: very short, sugary, with again these notes of rotting bananas. Burnt sugar in the aftertaste. Comments: I guess this is kind of drinkable on a lot of ice. And hey, we've seen worse.

SGP:410 - 34 points.

Scottish Glory (40%, OB, Duncan Taylor, Scotch blend, +/-2013)

This one is said to be three years old on various websites. It's very expensive at around 30 to 35€. Colour: gold. Nose: straighter and maltier than the Statesman, more discreet, more on roasted nuts as well, then warm bread. Some dust and milk, mashed potatoes… Very dry, there isn't much happening in the glass, I'm afraid. Mouth: a little honey, Ovaltine, brioche and maple syrup, which is relatively pleasant. Things don't improve after the arrival, it gets a little dirty and dusty. Having said that there's a little orange liqueur, not too unpleasant. Stewed fruits. Finish: short, with some caramel and apple crumble. A little pepper in the aftertaste. Comments: goes down. Very entry-level, but it's a shining star when compared with the rather horrible Statesman.

SGP:321 – 60 points.

William Lawson's (40%, OB, Scotch blend, +/-2013)

I had tried an old version (+/-1980) and it's been barely okay. I think William Lawson's is better known for their catchy commercials. In France, a bottle will coast you around 12 or 13€. Can't be the Koh-I-Noor of whisky, can it. Colour: gold (I agree, they're all golden anyway, thanks to massive doses of caramel.) Nose: same as the Scottish Glory, more or less. Mashed potatoes, dust, cardboard, grains, bread and Ovaltine. Maybe a little more grass. Weak! Mouth: again, same ballpark, it's a weakish grainy and rather burnt whisky, with a flat mouth feel and an obvious dustiness, plus a little liquorice and corn syrup. Improves a bit over time – but you have to be patient – with more stewed fruits. Finish: short, burnt and syrupy at the same time. Comments: meant do be drown in other liquids, I imagine. Somewhat potable.

SGP:331 - 56 points.

Let's see if the 12yo is more to our liking…

William Lawson's 12 yo (40%, OB, Scotch blend, +/-2013)

I haven't seen this bottle very often in supermarkets. Colour: gold. Nose: it's a firmer version of the NAS, with a similar grainy and mashy background. Quite some apple peelings and maple syrup, a little burnt wood, a little caramel, maybe a little more barley. Also touches of mint, which is pretty nice in this context. The whole remains very light. Mouth: this is frankly better. More body, more fruits, more jams. I find sultanas, a little orange liqueur, some honey, sponge cake, brioche… And just a little pepper in the background. The whole is a little too flat, but relatively pleasant. Finish: short, fruitier and more honeyed. Bananas flambées and sultanas. Comments: I find this one very acceptable, only the nose was a little non-existent again.

SGP:431 - 72 points.

William Grant's 'Ale Cask Reserve' (40%, OB, Scotch blend, +/-2014)

This one by another William. It was finished in ale casks. Why not? Colour: gold. Nose: starts rather grassy and yeasty – not sure that comes from the ale casks – with whiffs of sawdust and hay. Then there's something curiously camphory, with even a little eucalyptus. And don't I find a little myrtle as well? Quite unusual. Mouth: good arrival, on stewed apples, cinnamon and sweet barley. Some fudge as well, a little triple-sec, maple syrup, then white pepper and cinnamon. Maybe some beer, but I'm not too sure. Light body, but it's not flat whisky. Finish: short, but fruitier. Honey, then tinned peaches and pineapples. A little sawdust in the aftertaste. Comments: a very fair blend, clean and fruity.

SGP:431 - 76 points.

Let's try to find one 80-pointer to round this off…

The Lost Distilleries Blend (50.9%, The Blended Whisky Company, batch #4, 97 bottles, 2014)

A tiny vatting of Rosebank, Littlemill, Imperial, Mosstowie, Glen Keith and Port Ellen. Should be a blended malt then! * Colour: straw. Nose: all right, 80+ for sure. The peater is roaring in the background and works like a spice over the typical orchard fruits from Imperial and Glen Keith, Littlemill and Rosebank's citrus and Mosstowie's… erm… lighter fruits. The combination works very well, we're almost having some kind of smoked fruit salad. Also hints of cough syrup, mint, sea water, incense and tobacco. Mouth: I found the nose very nice, I find this palate just great. The peat's quite big – but then again you don't need much for it to shine through in such a combo – while the fruits, both western and tropical, are plenty. Starkrimsons, watermelons, white peaches, stewed guavas… There's also some wax, liquorice, almond oil, barley water… All that's relatively fat and creamy, with an oily mouthfeel. Finish: long, quite peaty, maybe a tad hotter and rawer now. Vanilla and a touch of burnt sugar. One pear sweet. Comments: love this blended malt, even if I find it expensive (400€). SGP:643 – 89 points.
*Update,

it's well a blend, there's some Port Dundas inside.