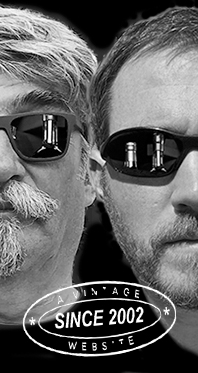 Home
Thousands of tastings,
all the music,
all the rambligs
and all the fun
(hopefully!)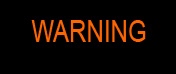 Whiskyfun.com
Guaranteed ad-free
copyright 2002-2013



April 28, 2014

---

Another flight of Glendronach

Plenty of official Glendronach to taste, so let's have a few today. There will be some sherry involved!

Glendronach 10 yo 2002/2013 (55.3%, OB, fresh virgin oak hogshead, cask #1743, 312 bottles)

This one's very interesting, since most current Glendronachs are being matured or re-racked or double-matured or finished (you name it) in sherry. Colour: gold. Nose: it's rather grassy/oaky style, not as sweet, rounded and fat as I had expected. There is some vanilla for sure but also some heavy nutmeg, white pepper and cinnamon. Touches of gooseberries as well, then a little apricot and plum jam, but it remains globally dry. With water: sweeter, with the expected vanilla cream and coconut. Mouth (neat): very fruity this time, creamy, and extremely bourbony. More and more pepper and ginger after that, the oak's quite loud. No, very loud. With water: more new oak, a wee earthiness, green apples and plenty of cinnamon. Finish: long, on rather green tannins, grass and, well, bourbon. Comments: this one must have come from Glendronach's sub-distillery in Kentucky ;-). It's certainly very good, but there's rather too much oak for me.

SGP:471 - 80 points.

Glendronach 10 yo 2002/2013 (54.1%, OB, Taiwan, PX Sherry Puncheon, cask #1513, 482 bottles)

Colour: rich amber. Nose: powerful, with a rather leathery sherry at first nosing, with some ham, tobacco, hints of cooked broccoli and then more cigars and gunpowder. Touches of rich rum as well (Demerara), then Maggi, lovage, sauce sauce… With water: the cigars come out more, which is something that I enjoy. Crème de cassis as well, prunes… Mouth (neat): very rich and chocolaty, a little biting, with plenty of raspberry jam, pepper, leather again, tobacco… Yet it's no sweet and heavy PX, especially the spices make it relatively 'nervous'. With water: the oak feels, with ginger and nutmeg coming to the front. Also raisins. Finish: long, rather spicy and very chocolaty. Comments: a good example of the style. A little rougher than some of its brilliant sister casks (712!), but it's a very fine liqueur.

SGP:551 - 84 points.

Glendronach 15 yo 1995/2010 (46%, Swedish Whisky Association, PX Sherry Puncheons, cask #1520,1522, 1392 bottles)

Colour: amber. Nose: it's a rather dry one again, many aficionados believe PX makes sweet and rounded whiskies but that's not always the case. In fact, this is very close to cask #1513, just lighter because of the lower strength. Nice notes of marmalade, though, and whiffs of geranium flowers. Maybe cranberries and grenadine. Mouth: there's an interesting herbal side that detracts from the expected 'PX' style. Tobacco, a little thyme, chocolate, black raisins, cloves, nutmeg, dark toffee… Gets drier and drier. Finish: quite long, all on chocolate and raspberry jelly, with a spicier aftertaste again. Comments: another very fine one!

SGP:551 - 83 points.

Glendronach 18 yo 1994/2013 (56.6%, OB, Taiwan, oloroso sherry butt, cask #68, 621 bottles)

This baby won a big fat silver medal at the MM Awards 2013 (with an average of 89 points, so very close to gold). Colour: almost coffee. Nose: it's a slightly flinty oloroso, very rich but also wonderfully spicy (soft curry) on top of the usual raisins and prunes. Chocolate, freshly roasted coffee beans, then touches of saltpetre. Christmas cake. With water: touches of kirsch, zwetchke spirit, red berries and liqueur-filled chocolate. Mouth (neat): feisty and zesty, not heavy at all, rather very chocolaty (dark chocolate). A lot of coffee too, it's like crunching beans. With water: the fruits come out more. Oranges and redcurrants. Finish: very long, always very chocolaty. A blend of coffee and chocolate! Comments: a very chocolaty an coffeeish oloroso, quite spectacular. I'll agree with my compadres.

SGP:362 - 89 points.

Glendronach 20 yo 1993/2013 (59.1%, OB, Abbey Whisky, Oloroso sherry butt, cask 33, 592 bottles)

Colour: mahogany. Nose: yes! This time we're all on great Armagnac, with prunes, raisins, only a faint oaky side (pencil shavings) and then smaller notes, earl grey tea, chocolate, cappuccino, maduro cigars… It's a great nose! With water: more of all that, with a mineral side, flints, a very great mustiness in the background... Mouth (neat): yes it's perfect. Rich yet vibrant, not that sweetish, very chocolaty, with a lovely spiciness between cloves and pepper, some gingerbread, some chestnut honey and touches of bitter oranges. What's not to like? Ultra-classic sherry monster. With water: what a great swimmer! A lot of herbal teas, blackcurrant buds, blackberries… Finish: long and, dare I write, very ganache-y. I know, I know. Comments: ultra-classic indeed. As long as some keep making these – whatever the way they make them - not everything is lost.

SGP:561 - 90 points.

Glendronach 17 yo 1992/2009 (58.8%, OB, Parkers Whisky, oloroso sherry butt, cask #401, 626 bottles)

Colour: mahogany. Nose: oh, we've gone one step further. This is perfection. Pipe tobacco, prunes, raisins, orange liqueur, chocolate, coffee, marzipan, cigars, incense, tamarind jam, praline… With water: the cigars come out more. Almonds, Armagnac, peonies. Mouth (neat): amazing, a little drier than expected, with wonderful oranges and grapefruits, then the obligatory raisins, coffee, chocolate and rounded spices. Also raspberry and blackberry jelly, and just a few green tannins that you're feeling on the sides of your mouth. With water: perfect. No need to say more. Finish: long and amazingly 'focused' for a sherry monster. Comments: one of the best middle-aged ones in my opinion. Textbook richly olorosoed Speyside.

SGP:661 - 92 points.

Glendronach 20 yo 1992/2013 (51.8%, OB, Taiwan, oloroso sherry butt, cask #1159, 220 bottles)

This one should have been shared, because 220 bottles from a butt isn't much. Colour: mahogany. Nose: let's be quick, this a slightly less tobacco-ed, and slightly rounder and fruitier version of the previous one. Very lovely again. Let's move on… Mouth: same, and once again it's a slightly jammier one. Otherwise, same winning combo, with prunes, raisins, jellies and jams, complex spice mix, oranges (all of them) and then a small earthiness and grapefruits. Excellent. Finish: long and… excellent. A little pepper and ginger in the aftertaste, which 'lifts' it. Always great not to have a phat and cloying aftertaste – unless you're ready to go to bed ;-). Comments: what could I add? These are the ones, just like the 1971/1972s.

SGP:661 - 92 points.

And a last one for the road (not)…

Glendronach 27 yo 1985/2013 (53.7%, OB, Batch 9, PX Sherry Puncheon, cask #1035, 290 bottles)

Colour: mahogany. Nose: this time we're starting with coffee-schnapps, more roasted coffee with a smoky side (wood smoke), unexpected notes of custard and quite some milk chocolate. In the background, herbs and grasses and even a little bread. Pencil shavings. I have to say it's got some traces of new white oak, which is kind of funny. With water: even more so, with also a farmyardy side. Mouth (neat): a firm and zesty attack on bitter oranges and white pepper, with quite a lot of cinnamon that gives it a drying side. The oak really comes out, there's a feeling of strong black tea. With water: same. Also chocolate again, marmalade and ginger. Finish: rather long, more on coffee again. A rather oaky aftertaste. Comments: we haven't reached the same heights as with the 1993s and 1992s in my opinion, but this remains extremely fine. Just a little drying.

SGP:462 - 86 points.