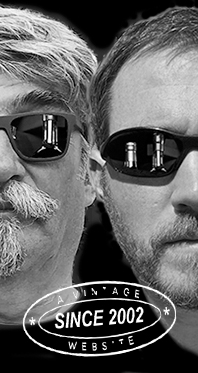 Home
Thousands of tastings,
all the music,
all the rambligs
and all the fun
(hopefully!)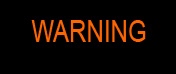 Whiskyfun.com
Guaranteed ad-free
copyright 2002-2013



March 4, 2014

---

Ah, Ben Nevis, Don't we all know we may expect the unexpectable, as our concierge would say? Today we'll have quite a few, more or less at random…

Ben Nevis 16 yo 1996/2012 (54.8%, Riverstown, cask #2012-122, 392 bottles)

Colour: straw. Nose: one of these rare very sugary noses. A lot of candy sugar, barley sugar, caramel and, wait, wouldn't that be warm Coca-Cola? What's funny is that all this is quite pleasant, just rather unusual. Behind all this sugar, notes of hay and malt, Guinness, and whiffs of rose petals and tinned litchis. Fun! With water: a little grassier, as often. Mouth (neat): almost a syrup but I have to say this works. Rose flavoured Turkish delights, pineapples, sweet barley, very sweet oranges, even curaçao, caramba! (pff…)… With water: becomes more citrusy. Excellent. Finish: long, mainly on blood oranges. Comments: it's a pretty clean one, actually. Very engaging fruitiness.

SGP:641 - 86 points.

Ben Nevis 18 yo 1995/2013 (51,8%, The Whisky Agency, hogshead, 242 bottles)

Colour: gold. Nose: this one has a little more varnish and glue at first nosing, it seems that it's been very extractive. Also this feeling of green bananas rather than plain and pure fruits, green greengages (no kiddin'), broken branches, something both mineral and rooty… Then a new pack of marshmallows. A huge pack! With water: more citrus and touches of marzipan. Mouth (neat): we're much closer to the 1996, with many oranges and grapefruits, pineapples, triple-sec… But it remains globally grassier. Forgot to mention guava juice. With water: a fruity explosion, with a sourness. Lemons and passion fruits, I'd say. Finish: long and zesty. I seem to remember some Inverlevens, quite bizarrely, and maybe some Lochsides. Comments: this baby's got many stories to tell, and a citrusy ending. All is well that ends (very) well.

SGP:651 - 87 points.

Ben Nevis 16 yo 1997 (55%, Abbey Whisky, The Rare Casks, sherry hogshead, 96 bottles, +/-2014)

I had first thought we'd have this new one first, but since it's quite dark, I've changed my mind. Mad sherry? Colour: very dark amber. Nose: it's clean! I mean, quite clean! Well, kind of… Starts with old copper coins and a lot of chocolate, with peonies and bitter oranges, with tonic water and cured ham, with soot and metal polish. And then, there's a lot of balsamic vinegar and a little vase water. And a little menthol. There's a lot of weird fun in this. With water: more old coins and metal polish! Mouth (neat): the word unusual's been invented for this. Some kind of blend of thick orange cordial, liquorice, extreme herbal teas, chocolate liqueur and once again something metallic. Not unpleasant at all and, I have to say, very entertaining. Not a boring malt! With water: plasticine and pinesap everywhere, then cassis jelly. Finish: long, rather fruitier and cleaner. More cassis, I'd say, it's even a little clarety. Comments: okay, probably not my preferred style, but what a ride! Unboring.

SGP:462 - 82 points.

Only another dark one could follow…

Ben Nevis 13 yo 1984/1998 (61.5%, Scotch Malt Whisky Society, #78.18, 229 bottles)

Dark kerosene?... Colour: very dark amber. Nose: it's kind of clean this time, and we're rather on Demerara and candy sugar. Having said that, it's very powerful. So, with water: extraordinary! Very different from anything I could nose until now, this smells like crushed high-end sardines mixed with a kind of tea liqueur and old Chinese plum sauce. Sounds weird, is weird and is quite stunning. Serious! Mouth (neat): big and thick, with oranges and bitter herbs. Very powerful! Water is really needed… With water: oh, too bad, things didn't work out like they did with the nose. It's rather something chemical that comes out (UHU glue?) Pass… Finish: long, a bit cleaner but it is pretty dirty whisky. Comments: typical adventurous sherried Ben Nevis. Did the Monty Python own the distillery in 1984? I'm totally unable to tell you whether I like this one or not. Deeply perplexed.

SGP:572 - 75 points

(scored almost at random, to be honest).

So, did the Monty Python use to own Ben Nevis in 1984? Only one way to find out, have another one. For the cause!

Ben Nevis 1984/2002 (61.2%, Blackadder, Raw Cask, sherry, cask #258)

Colour: dark amber. Nose: candy sugar, chocolate and silverware. The jury's still out – to say the least. With water: odd. Rotting herbs, green cigars, cherry stems, game, cheesecake straight from the oven. And bags of dried porcinis, that's the nicest side. Or even morels? Mouth (neat): this time it's some kind of bitter oak infusion with a lot of mustard, pepper and then cassis liqueur and raisins. Very strong potion. With water: hold on, this is quite nice. Wheelbarrows of dark raisins and not many dirtyish notes. Granted, the chlorophyll and menthol in the background are a little too… say thundering, but other than that, all fine. Finish: long, thick, jammy and even kind of clean. Miraculous? Comments: another rollercoaster, but it's rather more orthodox than the crazy SMWS.

SGP:551 - 80 points.