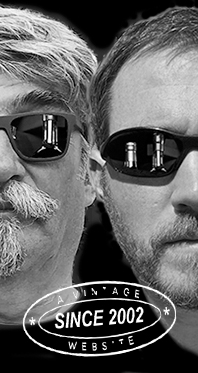 Home
Thousands of tastings,
all the music,
all the rambligs
and all the fun
(hopefully!)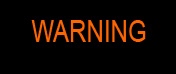 Whiskyfun.com
Guaranteed ad-free
copyright 2002-2014



August 19, 2014

---

Bits and Pieces, today Inverness

I'm not sure I ever did that, having a few malts from the long gone Inverness distilleries. Glen Albyn, Glen Mhor, Millburn. It's true that I usually like focusing on one and only distillery. Not this time… And I'll even choose them 'randomly' from WF's malt library.

Glen Mhor 1966/2011 (52.1%, Gordon & MacPhail Reserve, Van Wees, First fill sherry butt refill sherry hogshead, cask #3690, 133 bottles) It's quite amazing that Van Wees could propose such an old Glen Mhor quite recently. 133 bottles from a butt, even after around 45 years, that's not much, is it? But let's see if it's another weird (aka entertaining) old sherried Glen Mhor… Colour: gold, so very light for a 44yo ex-first fill butt. Nose: good, it's not a weird one. No heavy gunpowder, no horse dung, no manure and no old vase water, quite the contrary! Starts fantastically medicinal, with some camphor, some old cough medicines… Then we have a perfect association between quince jelly and Camel cigarettes (untipped, circa 1975 – I'm joking), and only then, something a little metallic. A fistful of old copper coins, perhaps. Pennies. You may add a few menthol-scented sultanas. With water: perfect. More hay, menthol cigarettes, a little shoe polish and a little dried meat (there, the old style is coming out.) Mouth (neat): no weirdness either, even if it's a tad drying right from the start. Pepper and cinnamon on apple pie, more quince jelly (no, even more than that), raisins, brioche, cane syrup, maybe even agave syrup… It's all perfectly rounded and, dare I write this, smooth. With water: and it swims perfectly well! Superb notes of chamomile and lemongrass come out. Finish: long, never too dry and never too oaky. Miraculous. Fab mint in the aftertaste. Comments: I don't think it was first fill. But who am I, it's a great, great bottling. Loved the menthol.

SGP:572 - 92 points.

Update: it was well a refill sherry hogshead. Silly WF! Thanks Jurgen.

This starts well! Now eenie, meenie, miney, moe…

Glen Albyn 30 yo 1977/2007 (50%, Douglas Laing, Old Malt Cask, refill hogshead ref#3405, 179 bottles)

Glen Albyn's never been my favourite distillery, and now, it's forgotten. Colour: gold. Nose: it's got this feeling of linseed oil that I often found in Glen Albyn (not that I've tasted hundreds.) And cardboard, ink, paraffin, saltpetre… And cut grass, concentrated lemon juice, fresh rhubarb… It's actually less weird than it sounds, despite these whiffs of cow stable that are now rising up, but it's very intellectual. In other words, no immediate pleasures. With water: forget. Damp cardboard and rain water (from last week). Duck pond. Mouth (neat): dry at first, then rounder, but there's a lot of ginger and dried lemon – or zests. The grassiness never stops growing either, while I also find disturbing notes of cardboard and paraffin in the background. A bit challenging so far, but the un-commercial-ness of this juice is quite interesting. I could well understand how this baby would work as a constituent in a blend. With water: no, it really hates water. Some nice notes of almond come out, but other than that, it's all cardboard. Finish: quite short, in fact. Grassy, dry, cardboardy. Comments: it had some intriguing sides, and even some very nice ones, but it's too… un-commercial? Hate to write that.

SGP:262 - 77 points.

Next! Eenie, meenie, miney, moe… Maybe one more chance for Glen Albyn?

Glen Albyn 30 yo 1974/2004 (58.1%, Blackadder, Raw Cask, cask #1601, 258 bottles)

Colour: gold. Nose: pawah! It's got the waxy style of the 1977, and even the sooty and grassy side, but there's also more, around zests, crystallised fruits, banana skins, red Thai sauce, cedar wood… Very complex, despite the very heavy – and heady – strength. With water: great. Smoky candle wax, hay, soot, ashes... Smells just like and old dunnage warehouse when reduced – which is the opposite of a modern palletised one that usually reeks of American oak coconut. Mouth (neat): more power! Massive, sweetly bitter and always pretty waxy. Seville oranges, zests, marzipan, Campari, maraschino… All this is a notch aggressive, but the style is quite perfect. Water should further help us… With water: nope, water doesn't work too well on your palate. Burnt herbs and cardboard – discard. Finish: long, grassy, rather bitter. Not the nicest part. Comments: a Janus malt, hard to score. Some parts were utterly brilliant, some other probably too… un-commercial?

SGP:462 - 85 points.

Next please! Eenie, meenie, miney, moe…

Millburn 1974/2001 (57.7%, Cadenhead, Chairman's Stock, bourbon hogshead, 276 bottles)

How many glories haven't we already found within this…err, glorious series? Colour: gold. Nose: we're well in Inverness. Glen Albyn, Glen Mhor and Millburn were different distilleries, of course, but I've always found that they used to share some similarities, for example this grassy, sooty, almost dirty nose that's a bit love-it-or-hate-it. In this case its rather love it, because the waxy/grassy side comes with candied citrons and whiffs of old cigar box that I enjoy a lot. Wax polish, more cigars, encaustic… With water: yess, this time it swims! Old clothes, attic, more cigars, musty cellar, oranges… Mouth (neat): huge stuff! Starts very herbal (Chartreuse at cask strength) and becomes rather smoky, but it's not peat smoke. Some tar, perhaps. Some almond oil as well, more citrons… I like this one a lot – unless water kills it, let's see. With water: it doesn't. Some sweet mustard, even more citrons, funny notes of tart herbs (sorrel? Rhubarb?) and some marzipan. Finish: long, rather sappy/resinous. Honeydew and oranges. Comments: Candenhead's, do you still have some unbottled casks of Millburn?

SGP:552 - 91 points.

All right, already two glories, let's have a last one. And one that rocks!

Millburn 16 yo 1971/1987 (65.4%, Gordon & MacPhail for Sestante, sherry, 75cl)

65.4% vol. Not for babies, this one. Wish me luck. Colour: gold. Nose: no, frankly, this is vastly exaggerated. Cut grass and alcohol. Extreme. No sherry at all, probably 12th fill. With water: burnt grass, then a curious combination of oranges and leatherette. Plus bits of coal and metal polish. I don't seem to manage to tame this one. Mouth (neat): can you dilute soap in lemon juice? Hazardous stuff when undiluted. With water: really, it's a fight! And we may have won it, since rather beautiful notes of candied oranges, quince jelly and bergamots are starting to dance on your tongue. It was about time! Finish: long, orangey and now mentholated. Camphory aftertaste. Comments: no tasting, a fight. Old Highlands untamability at its most extreme.

SGP:362 - 83 points.