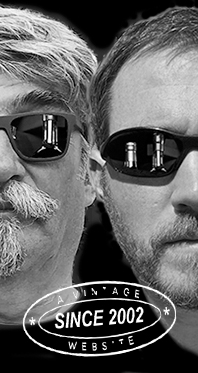 Home
Thousands of tastings,
all the music,
all the rambligs
and all the fun
(hopefully!)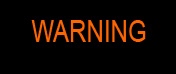 Whiskyfun.com
Guaranteed ad-free
copyright 2002-2013



August 13, 2014

---

Bits and pieces, today blends

This and that, coming from here and there. Of course there are great blends out there, but there are also oceans of wishy-washy whiskies. Let's try to avoid them today…

Syndicate 58/6 12 yo (40%, Syndicate, blend, +/-2013)

This whisky made quite a few commentators either frown, or laugh, or both, because of the very unlikely stories that came and keep coming with it, which are not always the same depending on the sources. At random, all that involves various labels, Douglas Laing, a secret syndicate, a solera, 1954, Richard Paterson, a dozen fully exclusive retailers and distributors (uh?) and prices that range from €50 to €120 for the same bottle. I have to say I did not understand much of all that, so let's simply try it without any preconceptions. Colour: deep gold. Nose: a rather malty one, well in line with several big brand blends of moderate age. Touches of honey, cereals, orange cake, a few roasted nuts, a bit of caramel, some praline and a spoonful of Ovaltine. Nosing a Mars bar. Doesn't do any harm – less harm than a Mars bar in any case. Mouth: it's a good, nutty blend, with good body, some pleasant honey, baklavas, marmalade and just a small touch of smoke. Becomes pretty kumquaty over time. Also heather honey? Plum pie? Finish: not too long, malty, more chocolaty. Touches of coffee and candy sugar. Comments: it's very all right, not much else to say.

SGP:441 - 76 points.

Hankey Bannister 'Heritage Blend' (46%, OB, blend, +/-2013)

Hankey Bannister's been a recent revelation to me. Well, especially the fabulous 40 yo! This one comes in what seems to be a kind of replica bottle, hence the name 'Heritage'. Colour: pale gold. Nose: it's a slightly narrower but bigger, smokier and grassier nose after the Syndicate, with more minerals, oils and all that. So it may be a little less expressive, but it's also more 'Highlands', whatever that means these days. Mouth: it's really big, oily and fat, yet rather zesty, with an obvious peat smoke and something slightly steely. I also find touches of brine, and behind that, more 'usual' oranges, honey, plums and cakes. It's really characterful. Finish: long, now even more citrusy, between pink grapefruits and lime, with the peat again in the aftertaste. Too bad there's alos a little sawdust, a feeling of flour… Comments: a full bodied blend that would appeal to many malt snobs (because you see, if you prefer malt, you're obligatorily a snob according to a few rather embarrassing articles in the general press.)

SGP:552 - 80 points.

M.O.S 18 (45%, Malts of Scotland, blended malt, +/-2013)

This one's 18 year old and all malt, no grains. Colour: gold. Nose: there's a little peat inside, and while it's never dominant, it does a large part of the singing, so to speak. Fir honeydew, a little eucalyptus, moss, some soot, wet gravel, touches of barbecued ham, smoked almonds, marzipan… And a distant garden bonfire (not in your own garden.) Mouth: rather starts with stewed fruits, sour apples, mulled white wine and touches of cardboard. Goes on with more spices, a little cocoa powder and ground coffee beans, and then a rather unusual spicy combo. Maybe a tenth of a gram of chilli plus caraway and cloves? Also touches of tropical fruits. Finish: medium length. The cardboard hasn't left but it's minimal, while there's also a wee touch of soap. Coffee in the aftertaste. Comments: I'm having a little trouble with some blended malts, when there's more than, say three different malts. This one seems to have more indeed, and so can be a little dissonant at times, but other than that I find it all very fine.

SGP:552 - 82 points.

We're making good progress, aren't we!

Blended Malt 33 yo 1980/2014 (45,8%, The Whisky Agency, blended malt, refill butt, 636 bottles)

Good one, while the whole industry is withdrawing age statements from their malts, the Whisky Agency does blended malts… with both vintages and age statements. Well, they did this one. Colour: gold. Nose: I may well be dreaming, but I seem to detect quite a lot of Bunnahabhain here. Superb notes of cake straight from the oven, nectar, honey, mocha, roasted pecans and then a little tobacco and earth. Smoky earth. Mouth: there's a little old wood and sour fruits in the arrival, which come together with notes of hawthorn tea. Eglantine. Then rather overripe damsons and more sherry. It is a little grapy at times (white grapes). Finish: long, this time more on stewed peaches, with always a wee sourness. Malt and honey in the aftertaste plus touches of ink. Comments: I'm not too sure there is Bunnahahain inside anymore. Erm… Also, what's a 'refill butt' regarding blends? All components aged in refill butts or a marriage/finishing in a refill butt? Not too sure all that matters much.

SGP:541 - 86 points.

Black Bull 'Kyloe' (50%, Duncan Taylor, blend, 2013)

A blend with grain this time. Kyloe seems to be a kind of cattle breed. And why not, we've seen sillier names/themes, haven't we. Colour: pale gold. Nose: we're back to the style of the first ones, that is to say a blend of nuts, honeys, cakes, malt and overripe fruits, mostly apples. Then a few spcies, around cloves and ginger. Certainly nice, but it's lacking what, I think, most blends are lacking: individuality. But yeah, it's pleasant… Mouth: I like this better, even if I wouldn't say it's got a lot of character. Granted, it's got more of that than most big commercial blends, and everything's perfectly balanced, and there's even a peatiness that's coming together with lemons, but it's still a little… 'indefinite'. A little indefinite but certainly good. Grows on you. Finish: quite short. A little dust, overripe apples, honey, oranges. Curious notes of sugar in the aftertaste. Comments: same quality as the Hankey Bannister in my book. One of the better ones for sure.

SGP:552 - 80 points.

And a last one as the digestif, preferably an oldie…

MacPhail's 'Gold 106' (60.5%, Gordon & MacPhail, pure malt, 75cl, +/-1985)

The label states pure malt but I'm almost sure it's an undisclosed single malt. They still make it, it seems, but the sources may have changed over the years. Colour: amber. Nose: I won't play the guessing game but it's certainly got something of a lightly sherried old-style Macallan – as well as something of a lightly sherried Glenfarclas. Superb notes of plum pie with a little mint and camphor. And honey, milk chocolate, cigarette tobacco and drops of stout. With water: light floral notes and hay come out. Lovely. Mouth (neat): superb again! Creamy honey and candied fruits, roasted and caramelised nuts, raisins, dried apricots… And it's not even too strong at 60.5% vol. Sauternes? With water: oranges everywhere. Finish: long, very resiny and yet a notch phenolic, like a good old Sauternes that's becoming dry. Comments: former bargain bottle.

SGP:651 - 88 points.