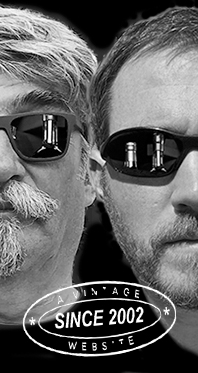 Home
Thousands of tastings,
all the music,
all the rambligs
and all the fun
(hopefully!)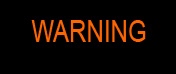 Whiskyfun.com
Guaranteed ad-free
copyright 2002-2013



January 30, 2014

---

Caol Ila again and with joy

Let's have a few Caol Ilas again, all bottled in 2013. According to WF's figures, we're approaching our 400th Caol Ila, we'll make sure it's going to be a special one. But that won't happen today…

Caol Ila 'Stitchell Reserve' (59.6%, OB, Special Releases, 2013)

Diageo keep proposing unpeated Caol Ilas (aka 'Highland Caol Ila') every year, this time it was an NAS version. Colour: straw. Nose: I think it's the first time I find no peat in an unpeated Caol Ila. Having said that I find quite some varnish and even nail polish, then the expected lemons and a lot of grass. Really a lot of grass. Also touches of vanilla but the whole is sharper than the sharpest young peated Caol Ilas. So far… With water: whelks and kiwis. I'm serious. Mouth (neat): again, no peat that I can find this time. Green apples, custard, fructose, marshmallows and, again and again, a lot of lemon. With water: becomes sweeter, not quite banana-sweet but quite. A little hazelnut liqueur, perhaps, then more green tea, which makes it rather dry. Finish: long, grassy. Green tea with a chunk of lemon. No milk, thanks. Comments: the question might be 'why?', as this very good malt could have been made at one dozen other Diageo distilleries in my humble opinion. But yeah, it's good stuff.

SGP:551 - 83 points.

Let's try to find a peaty counterpart of (probably) similar age and strength. Such as this baby, perhaps…

Caol Ila 9 yo 2003/2013 (59.6%, Adelphi, cask #301261, 285 bottles)

Oh, when I poured this very fragrant dram I instantly thought of Caroni rum. That's strange… Colour: gold. Nose: high peat and high fresh oak plus some tar and bicycle inner tube. Do bicycles still have inner tubes, by the way? The combo works here, it smells almost like smoked tarry vanilla pods. Add just a few slices of green apples and lemons, just a drop of seawater and you have it. With water: superb, more mineral. Mouth (neat): I have to say this is pretty irresistible. Very oily and yet very fresh, lemony, peaty, briny and full of olive oil and custard. High impact young peater, but it's not devoid of elegance. With water: tarry almonds and smoked lemons. Or the other way around. Finish: long, ultra-clean and yet pleasantly fat – or oily. Comments: as Pierre Corneille wrote 350 years ago after having quaffed quite a few young Caol Ilas, 'valour does not depend upon age'. I'd add 'not always'.

SGP:567 - 88 points.

Go climb over such a young glory! Only one solution, to call to much older ones for help… Let's have a few 1983-1980!

Caol Ila 30 yo 1983/2013 (48.9%, Signatory for 30th Anniversary Waldhaus am See, cask #8302, 250 bottles)

Colour: straw. Nose: it's amusing how close to the youngster we are, with similar hints of tar and 'good rubber' at first nosing, and even these touches of sugarcane that were also hinting at true rum. After that, more lapsang souchong tea, marzipan, honeysuckle and lime tree teas, limoncello and plain seawater. It's not a huge Caol Ila, but it's got power and determination (excuse me?) Mouth: love this. Smoke: check, lemons: check, brine: check, almonds: check, ashes: check… And then a rather unusual blend of various herbal liqueurs with a lemony twist. No need to list those liqueurs but if I'd quote only one, I'd say genepy. Finish: long, wth more of those liqueurs, including something such as… salted absinth? Comments: I've tried many times, it's almost impossible to find a bad Caol Ila from these years. This one's even great.

SGP:456 - 90 points.

| | |
| --- | --- |
| | Caol Ila 30 yo 1983/2013 (57.5%, Wilson & Morgan, butt, cask #1096) Colour: pale gold. Nose: sharper and more mineral, more varnishy too, more phenolic as well, more camphory… Hence certainly more medicinal. A little hard to say, in fact, the high strength makes it a bit brutal. With water: new car and old tools. Plus a little leather polish. Mouth (neat): absolutely perfect. Ultra-zesty, lemony, slightly salty, briny and, something that the others didn't quite have, very kippery. I do not get any sherry, but who cares in this context? With water: you know, that feeling of riesling from an excellent winemaker. Unless it's rather chenin blanc from appropriate terroirs. Finish: loses it a bit now, because of a higher sucrosity that is coming through (barley sugar), but I'm splitting hairs. Comments: I was ready to go to 91, but the finish pulled it down to 89. So… SGP:555 - 89 points. |

Let's go on with another new 30 yo…

Caol Ila 30 yo 1982/2013 (53%, Signatory, hogshead, cask #6487, 226 bottles)

Colour: straw. Nose: this one's even more medicinal that the W&M, with some tincture of iodine and 'new' bandages. Also oysters, seawater, fresh almonds, leather… Then more and more eucalyptus. Grandpa's cough medicine. Really lovely again, but rather less smoky than the 1983s. With water: yeah, fumes, engine oil, new tyres, fisherman's ropes, linoleum… Mouth (neat): just perfect. Lemon, verbena, smoked salmon, lemon balm, dill, lime, grapefruits… Once again, it's not the smokiest ever but it's just amazingly zesty. With water: kippers and pipe tobacco. Finish: long and simply in keeping with the palate. Salty aftertaste. Comments: £150 a bottle. Excuse me, a decanter. No further comments needed.

SGP:466 - 91 points.

It's going to be hard to beat that one. One very last try if you don't mind…

Caol Ila 33 yo 1980/2013 (58.2%, Cadenhead, Authentic Collection, bourbon hogshead, 222 bottles)

A high strength for a 33 yo 'coastal' malt. Colour: pale gold. Nose: it seems that plasticine and new leatherette are back, but this time the décor rather gathers herbs and citrus first, and then indeed bandages and embrocations. Also wet beach sand and maybe one or two rubber bands. With water: no, it all got much cleaner at +/-45% vol., with the usual brine, lemon juice and smoked oysters. Having said that, there's also a little damp cardboard. Mouth (neat): it's not that strong! Or is it me? Say lime juice, say green chartreuse and say tar liqueur. It's not the cleanest old one ever, but it is different. And very excellent, as dirtiness is often an asset. With water: gets very salty, this is almost seawater. Fun stuff. Finish: lemon juice and seawater 50/50. No room for anything else. Comments: excellent again, but maybe it lacks the imposing 'light fullness' that other old CIs may sometimes display. Anyway, very high quality for sure.

SGP:355 - 88 points.