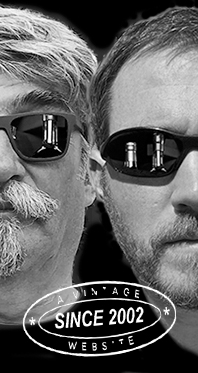 Home
Thousands of tastings,
all the music,
all the rambligs
and all the fun
(hopefully!)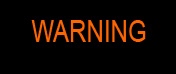 Whiskyfun.com
Guaranteed ad-free
copyright 2002-2013



June 17, 2014

---

Caol Ila eight times part two

Caol Ila ages gracefully, and thanks to Iwannapremiumisetoo, the Polynesian god of whisky, old Caol Ila is not too hard to find, often at a relatively fair price. Let's try a few of them, all pretty recent…

Caol Ila 30 yo 1983/2013 (46%, Whisky for you, cask #1460)

It's not the youngest but, it's the lightest, so we're having it first. Colour: dark straw. Nose: proof! Graceful indeed, much more complex than the restless youngsters that we tried yesterday, with waxes, oils, zests, almonds, seaweed, oysters, anchovies, sardines, overripe apples, ink, greasy grasses, engine oil, hessian and almonds. And if you're nosing deeply, you're transported to a meadow on the southeast shore of Islay. That would be the Oa, wouldn't it. Mouth: pretty perfect. There's maybe a very small kind of chemical touch in the very first drops (Fanta-like), but then it's a perfect old Caol Ila, still vibrant (as they say – you can't write tasting notes if you don't use vibrant from time to time), with some salt, olive brine, lemon, smoked salmon, lapsang souchong and this very particular grassiness that's to be found in… old Caol Ila. Some kind of cactus? Finish: quite long, mainly on smoked salmon, then lemon. Love it. Comments: who could be against this? Only the arrival on the palate is a notch unlikely in my opinion, otherwise I would have gone over…

SGP:466 - 90 points.

Caol Ila 29 yo 1984/2013 (54.7%, Signatory for The Whisky Exchange, refill sherry, cask #2758, 225 bottles)

Warning, sherry! Colour: pale gold (phew). Nose: and yet the sherry feels, but it's rather a fino-ish kind of sherry, with plenty of walnuts and a lot, and mean really a lot, of tobacco. Both cigarettes and Cuban cigars. Wonderful whiffs of sunbathed stones on a Greek island (excuse me?), some earth, some camphor, old clothes in an old wardrobe, old books, then even more cigars… This is truly spectacular, but I've already seen such noses that led to a wrecked palate, so vorsicht! With water: it's not the first time that I've thought that Caol Ila could be more medicinal than Laphroaig. Mouth (neat): immense, huge, massive, and yet very elegant. The resins and saps are coming out, which is just perfect. With water: a little more fruits and sweetness to bring civilisation to this oldish beast. A good load of salt too. Finish: long and extremely salty. Really very salty, was some manzanilla involved? Comments: tells you many stories. The kind of bottle to buy these days.

SGP:556 - 92 points.

Caol Ila 29 yo 1984/2013 (55.5%, Cadenhead, Small Batch, 564 bottles)

You may have noticed that this is another 1984. I couldn't tell you if it's ex-sherry again, as the excellent people at Cadenhead's keep using a very laconic 'matured in oak' on their labels. I'm sure it's becoming a funny gimmick, isn't it. Colour: pale gold. Nose: this one's a notch rounder, and maybe a tad more buttery too, slightly more herbal (love these whiffs of warm hay in August), with a little more mash and beer, a little more 'farmyard' too, more earth for sure, but other than that, it's globally very similar. The joys of 'close comparison'. With water: same, more or less. Mouth (neat): finding better new bottlings for less than 500€ a skittle is becoming difficult these days. This is excellent, lemony, herbal, very 'nervous', with some mint, aniseed, dill, coriander, lime and lemon, salt, lemongrass, limestone, pepper, coriander, smoky liquorice… It tastes a little younger than 30 I have to say. Oh that's right, it's only 29. With water: do not add too much water, it may become a little flabby. Finish: long and more kippery than before. Sharpy lemon. Comments: superb, although it tastes a little younger than 'old' Caol Ila. Between both worlds.

SGP:466 - 91 points.

Caol Ila 38 yo 1976/2014 (47.2%, Malts of Scotland, Angel's Choice, bourbon hogshead, cask #MoS 14020, 125 halves)

It's always freaking when, as a (relatively) old malt enthusiast, you notice that a vintage that used to be related to a fifteen years old now leads to a f*****g thirty-eight-years-old. How is this possible? Have the bottlers done their math well? Colour: dark straw (yay!) Nose: it's what we used to find in Caol Ila from the 1960s, G&M bottlings and such, that is to say more fatty/fishy and oily/tarry notes, rather than a sharper lemony/mineral profile. So it's certainly a fatter style, obviously more 'old-skool', but I'm also surprised to find a few more modern touches, around vanilla and, dare I say, coconut. Just touches, just touches… There's also more and more pitch and Barbour grease, which is definitely 'old-skool'. Great old white wine. Say Montrachet? Mouth: good, forget about anything related to tiredness, this baby must have seen some relatively active oak in recent years. Indeed I find touches of ginger and nutmeg, which is a little unusual in very old whiskies. On the other hand, there's also an avalanche of lemons and grapefruits, then pepper and mustard, then salty fish and heavy liquorice. It's truly big whisky, almost beastly. Finish: extremely long, peppery, lemony and salty. Comments: superb old Caol Ila, but it lost me at times. The power and even the 'youth' are a bit odd considering the thirty-eight years. Certainly great, but very mysterious...

SGP:366 - 89 points.