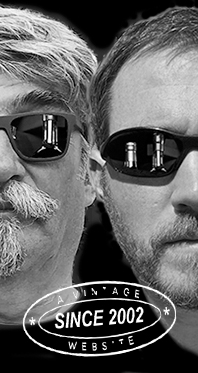 Home
Thousands of tastings,
all the music,
all the rambligs
and all the fun
(hopefully!)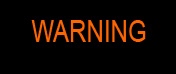 Whiskyfun.com
Guaranteed ad-free
copyright 2002-2013



March 13, 2014

---

Cardhu, Cardhu and Cardhu

Diageo are really ultra-active these days, quite a departure from their former pretty self-confident 'just people and their products' approach. That translates into truckloads of new bottlings, all coming with a good dose of branding, stories, sometimes louder packaging, and, more and more often… no age. Mind you, without any age statement, you'd better have a good story and a funny name! I think the brand new Cardhu "Amber Rock" (sounds a bit like the name of a Blue Oyster Cult cover band, doesn't it) is a good example, let's try it… But first, aperitifs as usual…

Cardhu 12 yo (43%, OB, Wax & Vitale Italy, pale vatting, late 1970's)

These excellent old Cardhus came in various colours, form quite dark almost-sherry monsters to almost white full-refill versions. It's one of those that we're now having. Please note that it's the version that has "12 years old" on a neck label, not on the main label. Colour: very pale white wine. Nose: yeah I know, its probably not very fair to have this old glory as the aperitif, as it may overshadow its more modern siblings. Forget about 'may', it will for sure. What's also sure is that the nose is much firmer, more 'old Highlands' in style than contemporary Cardhu, with some engine oil, linseed oil, camphor, 'old toolbox', coins, Barbour grease and gravel, then more delicate floral touches (nectar) and tangerines. A rather marvellous dry-ish nose, very complex. Mouth: perfect! Very old Highland again, greasy, phenolic, mineral, greatly metallic (yup there's good metal and there's bad metal), with some clay, chalk, then superb notes of citrons, lemons and grapefruits. A great white Sancerre! Finish: maybe not extremely long but it got beautifully earthy and even more phenolic. Clay indeed. Comments: not fair to the others, not fair…

SGP:353 - 90 points.

Cardhu 15 yo (40%, OB, +/-2013)

I first tried this fairly new one three years ago and found it simply pleasant (WF 78), let's see if this newer batch has more stamina. Colour: dark gold. Nose: completely different from the old 12, but seemingly more complex and more appealing than the earlier batch of the 15. It's really an entry-level malt whisky that won't offend anyone, especially not blend drinkers who'll find in this a small extra-kick. I quite like these notes of Ovaltine, roasted nuts, the small touches of plasticine, the milk chocolate and the honey. Very easy. Also whiffs of roses and tarte tatin. Mouth: sure it's struggling a bit after the old 12, but things aren't as bad as I had feared. There's an elegant fruitiness (apple pie), a nice caramel, quite some malt ala Ovaltine again, marmalade, cake and brioche, honey… It's really honest, just not immensely interesting. Finish: short, malty and honeyed. Spicier aftertaste, with a little juniper, maybe. Becoming a little bitter. Comments: I could sip this! I was ready to go to 80 but the bitterness in the aftertaste didn't quite work for me. So…

SGP:431 - 79 points.

Cardhu 'Amber Rock' (40%, OB, 2014)

This new baby was double-matured in toasted American oak. Should we expect a vanilla bomb? Colour: gold. Nose: it's a slightly fresher version after the 15, I doesn't seem that the vanilla and the lactones are overwhelming, in fact we're rather having more fresh garden fruits (around ripe gooseberries and greengages) and then certainly quite some bubblegum and marshmallows, together with very faint touches of varnish, which is absolutely not unpleasant in this context. It seems that the treatment has worked – so far. Mouth: the 15 yo with more creaminess, this one has almost the texture of sunflower oil! I think it worked indeed, the vanilla isn't 'too much' and I don't even find any coconut, although there is a little more ginger and other spices indeed. Cinnamon, for example. Finish: of medium length, with a feeling of speculoos and acacia honey. Maybe touches of rosewater? Comments: there, we found the point that was missing in the 15 yo!

SGP:541 - 80 points.