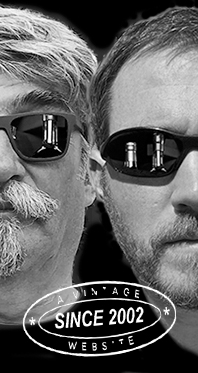 Home
Thousands of tastings,
all the music,
all the rambligs
and all the fun
(hopefully!)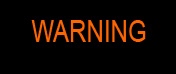 Whiskyfun.com
Guaranteed ad-free
copyright 2002-2013



July 7, 2014

---

Dallas Dhu, hello or goodbye?

There are rumours that Dallas Dhu could be restarted in the future, but you know, rumours. I've kept a few Dallas Dhus in my sample library to be able to 'compare' any new bottling, but I haven't seen any since years (have you?), so maybe it's time to try the handful I've still got. We're talking about Dallas Dhus I've not tasted yet, of course… (Attention newbies – but do newbies read WF - Dallas Dhu was NOT a Texan distillery ;-))

Dallas Dhu 16 yo 1978/1995 (43%, The Ultimate, Van Wees, cask #2614, 440 bottles)

Colour: white wine. Nose: oh lovely! In the true old-Highlands fashion, starting with greases and oils, waxed jacket, old toolbox, paraffin… And then we find banana skin, tobacco, leather, shoe polish to match (I love shoe polish in my old malts) and, lastly, a little more cardboard. Not such a good sign, usually, cardboard in the nose may suggest a flattish palate. Let's see… Mouth: yeah well, indeed, this is a little difficult. Imagine you let a hundred old copper coins macerate in honey… Add some carbon paper, ink, seashells, engine oil, coffee, drops of cod oil, some kind of flower syrop (dandelions?) and you'll have a better idea. In short, it's very likeable, but it's full of technical flaws. Finish: suddenly becomes salty and sour. Gherkin brine? Comments: really loved the nose, but the palate wasn't even intellectualiseable, dare I say. Strange stuff.

SGP:462 - 70 points.

Dallas Dhu 23 yo 1978/2001 (58.1%, Signatory Vintage, refill sherry butt, cask #345, 348 bottles)

Colour: gold. Nose: same as the Van Wees, the nose is really superb if you're into 'old scents'. Shoe polish again, old tools, silver cutlery, bitter oranges, paraffin, ink, newspaper of the day, the London tube (really), engine… It's really a greasy malt, almost a mechanical one. The sherry adds touches of walnuts. With water: old apples. Mouth (neat): it is a little unlikely again, but not as much as the Ultimate. Sure it's a little cardboardy and rather dirty-ish, but there are also wonderful notes of bitter oranges, old herbal liqueurs and fresh limejuice. Not a gentle whisky for sure, but it's got something to say! With water: marzipan! Finish: long, still pleasantly dirty, and unorthodoxically salty. Lemony aftertaste. Comments: a strange, but fascinating whisky. Not state of the art at all, but greatly… I would say modal.

SGP:462 - 85 points.

Dallas Dhu 30 yo 1962/1993 (53.3%, Cadenhead, Authentic Collection)

A rare old Dallas Dhu. Colour: gold. Nose: there's a bigger Old Bottle Effect in this one, with (even) more metal, wee whiffs of tomato sauce, maybe tinned samphires, then rather a lovely earthiness, with mushrooms, dead leaves, moss, and earthworms. Forget about the earthworms. Seriously, this is a great nose, totally 'unfindable' in modern whiskies. Whiffs of manzanilla, walnut wine, more earth, soot, saltpetre… With water: more of old that. An old forgotten garage. Or the engine of an untouched E-type. Mouth (neat): excellent! A blend of engine oil with old date spirit (arak), oranges, chartreuse, drops of ink again, metal polish, pepper and seawater. Well, its more drinkable that it sounds ;-). With water: oh, no! It just wouldn't swim, even the tiniest drop of water just kills it and makes it as flat as a flatfish. Finish: greatly earthy and mentholated when unreduced, boringly flat when reduced. Comments: can you call a whisky 'adventurous'? Another territory, so far from contemporary malt whiskies…

SGP:452 - 86 points.