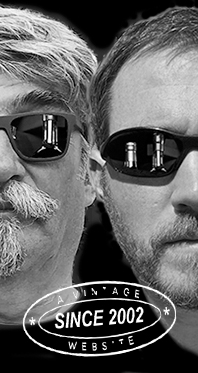 Home
Thousands of tastings,
all the music,
all the rambligs
and all the fun
(hopefully!)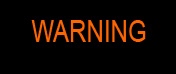 Whiskyfun.com
Guaranteed ad-free
copyright 2002-2013



April 22, 2014

---

Four mistakes, some quite horrible

I've tasted some superb American whiskies while in California, especially ryes and bourbons including some brilliant old 'Very Old Fitzgerald' or Four Roses' recent Small Batches (a million thanks again, Adam, Dave and Steve), not to forget a few good tequilas and local beers (lovely Pliny IPA, thanks Tim!) But I also came across a few very weird spirits and I thought it would be fun to formally taste them here, just because almost by law, weird stuff always makes the good ones even better.

Tequila Rose (15%, OB, liqueur, USA, +/-2014)

A mistake I made in a liquor shop, the name made me think it was tequila that would have had rose petals inside or something such as a weird tequila 'rosé'. Not at all, this is a premix made with strawberry cream liqueur and tequila, the kind of stuff I normally avoid like the black plague. But since we're now having some in our library, let's try it… Colour: why do you think the bottle is black? To hide a horrendous pink and milky colour. Looks like a milkshake. Nose: smells like a newly opened pack of strawberry sweets. Do you know Haribo's Tagada? Or low-fat supermarket yoghurt, full of gelatine and artificial flavours. No alcohol that I can detect. Mouth: yuuuukkk! Tastes like flour, plastic and artificial strawberry flavours. No body, no substance. Gooey mouth feel. Finish: very short, which is great. This feeling of cheap milkshake again. Comments: terrible stuff, with absolutely no tastes of tequila. I cannot see who would like this kind of thing. Even worse, the alcohol is completely masked, so teenagers may get easily plastered without even noticing. I think this shouldn't be legal.

SGP:810 - 5 points.

Fireball (33%, OB, cinnamon whisky, USA/Canada, +/-2014)

This one is not a mistake I made. Well, not a full mistake. The label says it's 'whisky with natural cinnamon flavors' but I've been checking the Web and just learned that it's actually 'a cinnamon-flavoured whisky-based liqueur produced by the Sazerac Company'. So not flavoured whisky, which could have been interesting, rather a kind of liqueur. The whisky inside is sourced in Canada. Colour: gold. Nose: cinnamon! Cinnamon here, cinnamon there, cinnamon everywhere. There's probably more cinnamon than in cinnamon. I just cannot detect any whisky aromas. Mouth: starts smooth and very sweet, and even 'a little good' despite a soapiness, but it's soon to become very spicy, peppery and gingery. I find more ginger than cinnamon after a few seconds, and it's all becoming quite hot, just like some very extreme cinnamon mints that one can find in the US. Still no taste of whisky. Finish: ultra-long, very spicy and sugary. Comments: wrecks your palate, you just cannot try anything else after this, apart from more Fireball. That may have been the whole point, from a marketing POV it's a rather brilliant idea!

SGP:808 - 25 points.

… A long break, a lot of water and a little coffee to let our palate get back to normal…

Cabin Fever (40%, OB, maple flavoured whisky, USA, +/-2014)

This shouldn't be a liqueur. Well, hopefully not. It's supposed to be three years old rye infused with maple from Vermont. It's made in Ohio, but I guess the whisky comes from somewhere else, maybe Canada. The name's quite scary, isn't it? Colour: dark gold/orange. Nose: reeks of butterscotch, Werther's Originals, vanilla fudge and plain caramel. It's only after a few seconds that a little toasted oak does come through, together with small whiffs of white-spirit. Would make all these modern new-oak-doped Scotches smell like Clynelishe's new-make in comparison. Mouth: very sweet and rather sugary, so pretty liqueurish. Not too sure whether there's been sugar added or not, or if that would be legal, but it feels like it, or is it just the maple wood? So it's all sweet but less so than expected, with butterscotch again, fudge, then quite some wood tannins, I guess that's the maple talking. I think its drinkable, you just need quite some crushed ice. Finish: extremely long, although not as long as that of the terrible Fireball. Some strong tea, some wood, some maple syrup and… more maple syrup. The aftertaste is more peppered. Comments: I don't like this too much, but I guess it would work well in some cocktails. I have to add that the taste of maple is not something we're accustomed to here in Europe.

SGP:722 - 50 points.

And now for something different…

Yukon Jack Jacapple (40%, OB, flavoured whiskey, Canada, +/-2014)

This is 'blended whiskey with spice, apple and other natural flavors'. It seems that it's made in Quebec (tabarnak!) but it's widely available in the US. Good old Wikipedia tells us that this juice 'was selected by the South Alberta Light Horse as its Regimental liqueur.' Oh, and it seems that it's a Diageo brand. Colour: gold. Nose: well, after strawberries, cinnamon and maple, here come the apples! There's a bit of cinnamon too, but other than that, we're in front of an apple pie spread with quite some iced cider (that they also make in Canada). I have to say I quite enjoy this, probably because I love apples. Hope the palate is in keeping with the nose… Mouth: indeed, not too bad despite the invading sugary side. We're not too far from apple iqueurs such as the ones that they make in Spain, or iced cider again (actually, they let the apples freeze and concentrate on the trees before harvesting them, it's a bit like icewine/Eiswein). There are spices too, such as cinnamon and maybe nutmeg and cloves, but we're very far from the monstrous Fireball (ptew!) Finish: of medium length, rather too sweet now. Comments: the growing sweetness calls for ice, but other than that, I this is a rather fine drink, you just have to like apples. I'm glad we could have a pretty good one to close this weird session up.

SGP:711 - 70 points.