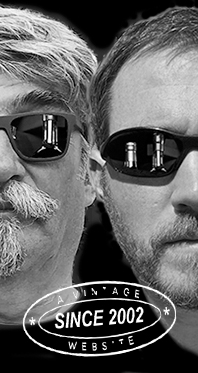 Home
Thousands of tastings,
all the music,
all the rambligs
and all the fun
(hopefully!)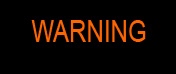 Whiskyfun.com
Guaranteed ad-free
copyright 2002-2014



October 22, 2014

---

It is becoming so difficult to build a proper Lagavulin session, for the lack of new fighters! Remember that in my book, a proper session should include at least three or four 'connected' drams. On the other hand, I have the feeling that Lagavulin's really becoming the 'grand cru' of Islay, while one may have had expected, in the past, that it's rather its eastern neighbour that would have become, well, the grand cru. But stocks and… unbridled marketing may have decided otherwise. We had the famous 16 yo last year, so we'll have a new batch in 2015, no need to 'follow' it every single year. Let's rather try this…

Lagavulin 1997/2013 'Distillers Edition' (43%, OB, lgv 4/502)

Ah, the 1979… the 'DE' is, as you know, finished in Pedro Ximenez casks and yet, it's usually not sweet. Go figure… Colour: full gold. Nose: well, they haven't lost the recipe. Perfect Lagavulinness with an added layer of herbal teas – and plenty of them. Lime blossom, verbena (huge, really), wild thyme, then rather tobacco, mint-flavoured green tea Moroccan-style, fennel... Then the coastal jamboree, seaweed, seashells… Then a little ham, as usual. What I don't find, and that I used to find in earlier versions, is a certain rubberiness. So this one is rather a cleaner one. Mouth: I really hate it that a finishing would work so well. Tobacco, artisan chocolate, kippers, Corinthian raisins, chlorophyll, liquorice, dried figs… Even the body's quite perfect, but I'm sure it would be even more perfect at Talisker strength. Another impeccable one. Finish: long and rather on a blend of tar liqueur with crème de menthe. The mint makes it clean and fresh, which works a treat. After Eights! Comments: this is so brilliantly done! And I hate PX…

SGP:457 - 90 points.

Lagavulin 'Triple Matured Edition' (48%, OB, friends of the Classic Malts, 2013)

Seriously, who needs a 'triple matured' Lagavulin? I guess that's why they've written 'triple matured' in such small letters on the label. And no, I wont even bother finding out about the origins of the successive woods. But let's let the whisky speak… Colour: deep gold. Nose: it's rather shier than the DE, and it's rather more toasted and brioche-y. I'd even say croissanty. I think the coastal side's been wiped out, and while balance has been kept, it's lost a large chunk of it Lagavulinness. If I may… Now, it's 'nice' whisky, and should you nose deeper, you'll find these lovely herbal teas that were in the DE, just subdued… And you'll also find quite some coffee. Mouth: nah, sure this works, the spirit's big enough to withstand any kind of treatment. But the sharp/clean/pure Islayness has been lost in my opinion. And the wood starts to feel after a few seconds. Finish: long, coffeeish, slightly briny. Comments: I find this pretty good, and even very good, but quite unnecessary and relatively out of tune. The DE crushes it, despite a lower strength. Ha, wood!

SGP:456 - 82 points.

Lagavulin 12 yo 'Special Release 2014' (54.4%, OB, 31428 bottles)

This will probably be fast. Colour: white wine. Nose: yes. 'Sweet peat' at first, then mercurochrome, seawater, new plastic (in the best sense), cider apples and roots. Turnips and gentian. What I call evident spirit – for lack of a better word. With water: a pile of fruits in a farmyard, not too far from he sea. Mouth (neat): it's metaspirit, it transcends the categories, you could try this along some great mezcal, pear eau-de-vie, white armagnac (blanche) or, indeed, alpine gentian. What I really love here is that it's not about b****y wood. At all. Excuse me? Flavours? I'd say heavily smoked strawberries and pears, with a medicinal background and then rather grapefruits – on a bed of ashes. With water: gets easier to down, rather rounder, and a little more herbal, with pretty much the same herbal teas that we had found in the DE (please see above). Finish: maybe not excessively long, but clean, smoky of course, herbal and limy. Comments: everyone's favourite, which gives you faith in humanity (oh S., shut up!)

SGP:557 - 92 points.

Most sadly, I haven't got many independent Lagavulins left in my sample library, only a bunch of undisclosed ones by Jack Wiebers. And this new one…

The Scottish Referendum 45 vs. 55 (55%, Reifferscheid, 90 bottles, 2014)

Some people are having fun with whisky, which is great, obviously. And no wonder the bottler of this whisky's into politics, as this neat little company's located in the lovely city of… Bonn, Germany. Great wines up there. Vollrads, Johannisberg (one day I'll tell you the story of my dear wife pouring a whole bottle of very old Johannisberger Erntebringer into a chicken broth of hers…) No, it's not Berlin. It doesn't say 'Lagavulin', but it is 'Lagavulin'. Colour: pale gold. Nose: younger than the official 12, or so it seems. There are eau-de-vie-ish notes, always signs of youth, including plenty of pears and quite some plums. What's fabulous is that it's totally spirit-driven, but on the other hand, it's pretty immature in my opinion. In the background, farmyardy tones, peaches and plenty of hay. Peaches aren't very Lagavulin, are they? With water: gets more new-make-y. Is that good or is that bad? More pears than in an Alsatian orchard. Mouth (neat): we're closer to the official 12. This is very young, pristine, very good, fruity, with this very typical rubber (a touch, a touch) and a few oriental spices. A fruit salad with a little ginger, cardamom and aniseed. Very straight. With water: excellent fruit juice with a little liquid smoke. Finish: long, clean, fruity and smoky. Very young Lagavulin. Comments: I think it's Signatory who used to have some undisclosed five year old Lagavulin quite a while back. Wasn't that fifteen years ago? This one reminds me of them. Neat!

SGP:637 - 85 points.