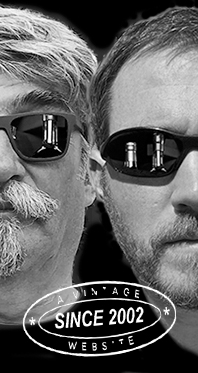 Home
Thousands of tastings,
all the music,
all the rambligs
and all the fun
(hopefully!)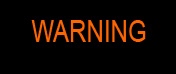 Whiskyfun.com
Guaranteed ad-free
copyright 2002-2013



May 15, 2014

---

Glen Grant completely at random

Like we sometimes like doing, we'll select these Glen Grants completely at random, one after the other. It's trickier, but it's funnier. Let's see how far we'll manage to go. So, eeny, meeny, miny, moe… Oh, no!...

Glen Grant 35 yo (70° proof, Gordon & MacPhail, licensed bottling, 26 2/3 fl.ozs., +/-1970)

Crikey, this should be 1930s distillation. Both the worst, and the best way to start a session… Colour: gold. Nose: phoohh… This is honeyed perfection. Beeswax, pollen, honey, dandelions and buttercups, overripe apples, whiffs of incense and sandalwood, then old books and 'grandma's attic'. Akin to the greatest old cognacs, I'd say. Mouth: and what a body at this strength! Starts on a perfect combination of crystallised oranges, marzipan, and old-style crème de menthe, goes on with all things honeyed and biscuity, and then we have some old sweet wine, apricot jam, liquorice and a little tobacco. It's just so perfect, and yet so very approachable and even easy. These are the bottles one should look for at auctions, if you ask me. Best B-F-Y-B ever. Finish: all right, it's a little too short, but clean, honeyed, and even delicately waxy. Zesty apples in the aftertaste, which is oh-so perfect. Comments: no, of course you should better search for contemporary so-called 'limited' bottlings at auctions. These old GGs aren't worth it.

SGP:551 - 92 points.

Okay, eeny, meeny, miny, moe… Cool, this one should be more of the 'starter' kind…

Glen Grant 17 yo 1993/2010 'Le Bonheur' (46%, Moon Import, 30th Anniversary)

Moon Import used to be very popular, but we don't see many of them anymore, do we? Colour: white wine. Nose: almost exactly like some recent OBs, such as the 'Five Decades', all on sweet barley, cake, apples and pears, then hazelnuts and light honey. A little beeswax too, but this is very light malt whisky, a very specific style that used to be in high demand… forty years ago. But I like it. Mouth: exactly, same style, light but not thin at all, on apple juice, sweets, acacia honey, tinned fruits (pineapples) and barley sugar. This freshness and this lightness are very enjoyable, you could call this style 'anti-Brora' or 'anti-Ardbeg'. It takes all sorts to make a world! Finish: a little short, clean, rather all on overripe apples. Comments: perfect sweetness and lightness. But Vorsicht, this stuff is too drinkable.

SGP:541 - 85 points.

Good, eeny, meeny, miny, moe… Ooh, this is another rather old bottle… And cask strength this time.

Glen Grant 24 yo 1972/1996 (54.3%, Signatory Vintage, cask #691, 290 bottles)

Colour: amber. Nose: whoops, something is wrong here, I get plastic and other chemical notes. Disinfectant? The main problem is that what's behind that seems to be rather superb, around jams, honeys and liqueurs. Let's try water… With water: blow, trumpets, that worked! Beautiful honeyed notes, oriental tobacco, a little musk perhaps, potpourri, a little humus, orange blossom… Don't we all love water? Mouth (neat): bwaah, these chemical notes are back. Eating soap, raw orange peel and your favourite lady's moisturizer. She won't be happy. With water: that didn't work this time, I'm sorry. Finish: long and 'plasticky'. Comments: I don't know what happens. I've just checked some good compadres' much older tasting notes, they didn't seem to like this baby too much either. But the nose, once diluted, was lovely!

SGP:572 - 72 points.

Right, eeny, meeny, miny, moe… Ah, this should be good…

Glen Grant 20 yo 1992/2013 (54.1%, Maltbarn, sherry butt)

Colour: straw. Nose: same whisky, word-for-word, as the Moon Import 1993. No differences whatsoever despite the different strengths, and I'm trying hard. Let's move on… Mouth: same, it's exactly the same whisky, just a little stronger. That's good news of course, it's a lovely light spirit of high quality. Okay, maybe there's also cherries here? Finish: same, just the same. Comments: same-ish. One extra-point for the extra-strength ;-). What's sure is that the sherry butt has been very, say unassuming.

SGP:541 - 86 points.

And eeny, meeny, miny, moe… Oh, this is a darker one:

Glen Grant 31 yo 1972/2004 (51%, Hart Brothers, Finest Collection) Colour: dark amber. Nose: beautiful, loaded with stewed fruits and jams. Cherry liqueur, ganaches, then strawberry jelly, honey, tamarind and a very faint meatiness that really complements the whole. Around Spanish ham. With water: some great whiffs of unlit menthol cigarettes are arising. Goes perfectly well with the rest. Mouth (neat): rich, creamy and very jammy and syrupy, without ever becoming heavy. Hints of sangria, Port, orange liqueur, then mead and sweet herbal liqueur (with caraway). This works very well. With water: indeed, although water is unnecessary. Little changes. Finish: rather long, luscious, jammy and mentholated. Feels a bit like a great old Banyuls. Comments: a complex jam in a bottle. A very sexy old Glen Grant. SGP:651 - 90 points.

Let's go on, eeny, meeny, miny, moe… Oh, a 1992 again! Will it match the Maltbarn's? Let's see…

Glen Grant 1992/2014 (52.6%, Signatory Vintage for Le Gus't, France, hogshead, cask #55415, 274 bottles)

Colour: pale gold. Nose: oh this is lovely. There's the expected apples, barley, light honey and other fresh and sweet things, but there's also a wonderful smoky earthiness that's not very 'Glen Grant', but that's superb nonetheless. Carefully rinsed out ex-peater wood? With water: antiseptic and eucalyptus are coming through. Very intriguing. Mouth (neat): the peat is even bigger, and even less 'Glen Grant', but it rather works like a spice. Not too sure the cask had been carefully rinsed out, after all… Ha! That even gives this baby something medicinal, which is even less 'Glen Grant'. Also grapefruits and maybe passion fruits. Not very 'Glen Grant' either. With water: reminds me of an 'unpeated' (so rather lightly peated) Caol Ilas. Finish: long, smoky, medicinal, all that on a bed of sweet apples. Comments: wait, did Glen Grant make some peaty batches back in 1992? What's sure is that this juice is both intriguing and pretty excellent.

SGP:543 - 87 points.

It's always a little hard to follow a peater, even a light one, but there, eeny, meeny, miny, moe… Oh great, an old one again:

Glen Grant 1963/1978 (75° proof, Berry Bros & Rudd, 75.7cl)

Colour: reddish amber. Nose: we're in old wine and old cognac territories now. Seriously, this is cognac, and not just the average juice. Wonderful peach juice, meat and soy sauces, smoked beef (all right, that would be rancio), then touches of cassis and redcurrant liqueurs, more meat, even more meat, and then just a large T-bone steak with a little bilberry sauce. On top of all that, some tar and rubber (bicycle inner tube) and a large pack of cough lozenges. This is amazingly unusual for malt whisky. Mouth: would you please call the anti-maltoporn brigade before it's too late? It's just as unusual now, with quite a lot of Chinese sour prune sauce, maybe a drop of marmite (argh… not!), some mint, cough syrup and… well, all that jazz. Extremely rancioty again, old-cognac-style. Yes you may call that 'umami'. Finish: long, meaty, jammy, tarry… I even find notes of sake, as well as that Chinese prune sauce again. Comments: probably not a style that would please everyone, but I for one find it stunning. Just not extremely well balanced, but who cares?

SGP:462 - 92 points.

Yeah, just go climb over such a beast! But nothing is impossible for a willing heart, so, eeny, meeny, miny, moe… Right, this could work indeed:

Glen Grant 30 yo 1976/2006 (49.4%, Douglas Laing, Platinum, Taiwan, sherry, 308 bottles)

Colour: amber. Nose: we're very close to the 1972 by Hart Bros, with the same kind of jammy, ganache-y profile, but there's also a slight flintiness that goes extremely well here. No matches whatsoever, in case you're wondering. Also some leather, mushrooms, cigar tobacco, not-too-sweet orange liqueur, a little toffee… The whole remains quite fresh, which is all lovely. A great nose. Mouth: pretty perfect. Orange jam and liqueur, touches of ginger, a little fudge and caramel (artisan Mars bar – I know that doesn't exist – or millionaire shortbread), pink grapefruit… The mouth feel is perfect. Finish: rather long, zesty and rich at the same time, with touches of fresh tea wulong-style. Does that come from the oak? Comments: another great one. It's not that I'm running out of adjectives, but yeah, it's just great.

SGP:551 - 89 points.

More… eeny, meeny, miny, moe… Oh, I haven't seen anything by this bottler since ages!

Glen Grant 1970/2003 (55.3%, Celtic Legend, sherry butt, cask 1031)

The company's named Liquid Gold Enterprises. Sounds like something from… Shanghai or Hong-Kong. Nothing wrong of course. Colour: gold. Nose: it's a strangely mushroomy one, with a rather unlikely mustiness and, well, simply big notes of fresh mushrooms. What will water do to it? With water: more mushrooms! A whole field. Mouth (neat): indeed its curious. Honey and mushrooms, have you ever seen that in whisky? I mean, together? With water: a bizarre kind of sweet and sour sauce, one that would go well with… mushrooms. Seriously, there are also nice notes of figs and raisins, as well as a little honey. Finish: not too long, sweet and sour again. I guess we could use it on dim-sums. Comments: I think it's a very funny one. Between Shanghai and dim-sums, there, it's definitely got something Chinese. And God knows I adore China.

SGP:461 - 75 points.

Eeny, meeny, miny, moe… Oh, a finishing…

Glen Grant 20 yo 1992/2013 (48.3%, The Coopers Choice, Port wood finish, cask #9047, 450 bottles)

Colour: suspiciously pink. Nose: quite nice, but the Port really stands out, and frankly, I prefer to have my Port on the side. Having said that, these notes of earth and cassis are not repulsive. Mouth: no, they clash, the cask was too 'expressive' and the whisky too light. In my opinion, that combo creates many false tastes. I'm all for innovation and difference but frankly, blackcurrant-flavoured mustard and toasted brioche do not go well together. And that was only one example ;-). Finish: medium length. Jellies, jams and grasses. Comments: I hate to sound like a wet blanket – and not my biz anyway -, but this 'experiment' should never have been bottled.

SGP:741 - 65 points.

Eeny, meeny, miny, moe… Ermnlmn…

Glen Grant 8 yo (70° proof, OB, square bottle, 75.7cl, +/-1970)

These ones used to be bottled by a company named 'Hall & Bramley' in Glasgow. This is fifties or early sixties distillation. Colour: straw. Nose: it's a sooty and waxy profile, fatter than many others, earthier and dustier as well, with some clay, chalk, copper and raw wool. Little fruits so far, and certainly an 'old' profile. A tad unsexy I have to say, especially because there are also vegetables, say between asparagus and broccoli. Mouth: this is nicer, sweeter, rounder, maltier… But it remains extremely sooty and even ashy, so dry and drying, a little astringent, smoky… All that on baked apples and some sweet bread. The body is all right but frankly, this is not very pleasant whisky – even if you intellectualise it, which is often the way out. Finish: shot and dry, not too pleasant. Comments: interesting, that's all. Not much pleasure to be had, I'm afraid.

SGP:232 - 68 points.

Eeny, meeny, miny, moe… No, that's enough. Session over, thank you.