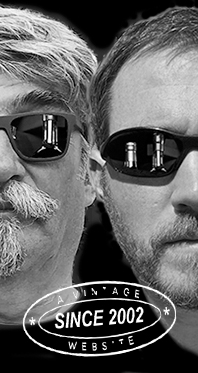 Home
Thousands of tastings,
all the music,
all the rambligs
and all the fun
(hopefully!)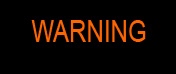 Whiskyfun.com
Guaranteed ad-free
copyright 2002-2013



August 14, 2014

---

Glen Keith 1992 and 1993 as a bonus

Another bunch of independent 1992-1993 Glen Keith have hit the market in recent months. We won't complain, they're usually to my liking! We'll sort them by ascending strength.

Glen Keith 21 yo 1992/2014 (48.2%, The Whisky Fair, bourbon barrel, 201 bottles)

Colour: pale gold. Nose: classic fresh and 'bourbon fruity' nose, packed with bananas, mangos and vanilla, then rather juicy plums, liquorice allsorts and jelly babies. Very fruity, there's something pleasantly Haribo-ish to these. Mouth: very much the same, with a fresh oaky backbone. So banana sweets, marshmallows, maybe pear drops, also more citrus this time, tangerines and oranges – or rather some sweets made thereof. The body's firm but not aggressive at all. Finish: quite long, citrusy, with more green oak in the aftertaste. Comments: one of the fruitiest Speysiders. A sexy baby, very easy to drink and probably hard to beat in this category.

SGP:651 - 87 points.

Glen Keith 21 yo 1992/2014 (49.3%, Jack Wiebers, The Distillery Sites, 194 bottles)

A new series by this tireless German bottler. Colour: gold. Nose: styles are obviously very similar, but this one's got a little more creaminess, the fruits are kind of riper, and I may also find more peaches and melons ala Bruichladdich. Mouth: same comments, I won't bore you to death with further hair-splitting descriptions and theories. Finish: same comment. Comments: ditto.

SGP:651 - 87 points.

Glen Keith 22 yo 1992/2014 (50.7%, Liquid Treasures, 117 bottles)

Colour: pale gold. Nose: this time it's rather the bubblegum/marshmallow side that's taking the lead, and this baby really smells like a new pack of those. Indeed, or jelly babies or beans. Have Haribo bought Glen Keith Distillery? Did you hear anything? All in all, this one's closer to the Whisky Fair than to the JWWW. Mouth: we're extremely close to the Whisky Fair. This one's maybe a notch rougher but that may come from the (very) slightly higher strength. No, I doubt that. Finish: same, rather long, fresh, fruity, with a signature on green oak. Comments: ah well oh well.

SGP:651 - 87 points.

Glen Keith 21 yo 1992/2014 (51.5%, Archives, barrel, cask #120599, 218 bottles)

Colour: pale gold. Nose: this time I seem to find a little more grain and beer, but only touches, while the structure remains very fruity and very fresh. Bananas, vanilla, plums, fruit salad… Very easy again, and it does not call for water at all, so let's drop that, so to speak. For once! Mouth: I think I may have to start to tell you stories, because this palate is oh-so-close to the others. Oranges, vanilla, ripe pears, plums, peaches… And all that. Finish: same comments again. Comments: we're maybe touching the limits of the concept of 'single cask'. Not too sure single casks make much sense, when all casks are almost identical. Oh well indeed…

SGP:651 - 87 points.

Glen Keith 21 yo 1992/2013 (52.1%, Silver Seal)

Colour: pale gold. Nose: wait, it seems that this one's a little thicker, creamier, more candied and rather deeper. Rather more tropical as well, with more tangerines and more mangos, and, above all, more juicy ripe mirabelle plums. I especially like these oily touches that come to front after a few minutes, almond oil… It's even very faintly phenolic – or maybe I'm dreaming? Mouth: a real fruitbomb now. Plenty of plums on brioche, butterscotch, vanilla fudge and marmalade. Also pink grapefruits? It seems that the barrel was more active, and greatly so. Finish: long, with a few acidulated notes that keep it playful and very fresh. Comments: just excellent, just excellent. Perfect fruity style. No water needed, I feel.

SGP:641 - 88 points.

Glen Keith 1993/2013 (54.7%, Malts of Scotland for Der Feinschmecker, bourbon barrel)

Not a 1992 this time, but I'm not sure that would make much difference. Der Feinschmecker is a famous German magazine about food and such. Colour: straw. Nose: and yet another very fine fruitbomb, maybe a tad zestier than the previous ones. Peaches and grapefruits plus honey and a little butter cream. Unquestionably lovely, but this time let's also try it with a few drops of water. With water: more marshmallows! Mouth (neat): thick and creamy, starting with touches of mocha and toast from the oak, as well as a few spicy herbs that I hadn't found in the others. Sage, perhaps? After that, the same fruity procession, with ripe pears, bananas, peaches… With water: it becomes both a little zestier and mildly spicier. Was one mustard grain added when filling the cask? Finish: of medium length, fresh, fruity, with more vanilla. Tinned peaches. Comments: I'm running out of comments.

SGP:641 - 87 points.