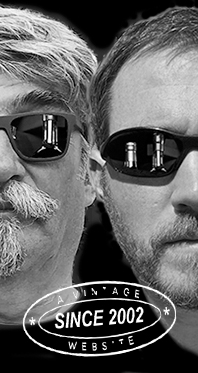 Home
Thousands of tastings,
all the music,
all the rambligs
and all the fun
(hopefully!)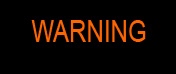 Whiskyfun.com
Guaranteed ad-free
copyright 2002-2014



September 29, 2014

---

The unlikely duos, Glenlivet 50 vs. Glenfarclas 47
This little session is dedicated to Roel. I'm sure the angels will love your T-shirts, Roel!
We may as well have called this little session 'high price vs. fair price' or '£18,000 vs. £800'. Or bourbon vs. fino. Or decanter vs. bottle. Or whatever…

Glenlivet 50 yo 1964/2014 (42.3%, OB, 100 decanters)

At £18,000 a decanter, this baby may be another divorce whisky, unless the honourable buyers are committed to doing the 'marital compensation trick'. Just in case you're not in the know, that trick consists in presenting your wife of husband with some fine piece of jewellery by Cartier or Van Cleef that will cost you the same amount of money (the exact amount, that's very important). Which, rather sadly, will just double the prices of our whiskies, as you may have already found out. Oh and this Glenlivet was matured in an ex-bourbon cask. Colour: gold. Nose: the first thing that's striking here is the fact that it's very 'Glenlivet'. Sounds logical but after 50 years, that's not always the case. We're rather around a tarte tatin that would have been made with pears and papayas instead of apples, I'd say. I also find touches of acacia honey, just a little beeswax, a light spiciness (sweet korma, perhaps, ginger cake), maybe roasted cashews and then more orange blossom or earl grey tea. It's all subtle and, I have to say, surprisingly fresh. But with all very old whiskies, the devil's in the… palate. Let's see… Mouth: surprisingly fresh and vibrant, and certainly more 'tropical' than other Glenlivets. Lovely touches of oranges, 'supreme' pina colada, these baked pears again (not the kind of pear notes that you'll find in young whiskies), touches of papayas and guavas, a light honeyness yet again, tangerines… What's really surprising is the fact that there's no 'political wood', I mean, you know, when the taster finds quite a lot of wood and writes that he had feared he would have found even more. Not so here, it's absolutely not an oaky whisky. A wee miracle. Finish: and even in the finish the oak is kept at bay, as it's rather the citrusy side that keeps singing. I even find mangos in the aftertaste. And, granted, more cinnamon. Comments: light, clean, fresh, complex, subtle, elegant… In short, miraculous. Yes a Rolex Lady would work as well.

SGP:651 - 90 points.

Glenfarclas 1966/2013 'Fino Casks' (50.5%, OB, casks #4194, 4195, 4197, 1444 bottles)

This little baby was bottled in December last year but it's only going to be available in the coming weeks. It should be 47 years old if I'm not mistaken. Fino was unusual at Glenfarclas, where oloroso was/is the norm as far as sherry's concerned. Oh and the price will lie around £750-800, which sounds pretty fair these days. I mean, very fair. As for the marital compensation trick, you may not need any. In case you do, may I suggest three Hermès scarves? Colour: deep gold. Nose: for a start, marmalade. The finest marmalade. Great but a tad disappointing because of the relative narrowness of the first nose. But then… there's an avalanche of smaller, more complex, more tertiary aromas. Those would include chartreuse, wormwood, iodine (is that the fino?), walnut liqueur, vin jaune (no wonder), old roses, patchouli, eucalyptus, tangerines, almond oil, ale… The whole remains very clean, with that marmalady structure that keeps it focused. Perfect. Mouth: exceptional arrival, spicy and zesty at the same time. Again, marmalade with a little white pepper. And then, chartreuse jaune, orange liqueur, a funny herbal zestiness (angelica? Kiwi jam?) as well as walnuts again, but less than in the nose. I find the sherry rather discrete. Finish: very long and always spicy/zesty. The oak feels a little more than in the Glenlivet, but the spirit's structure is fatter so balance is kept. Marmalade with pepper and wasabi or horseradish. Comments: I find this absolutely superb. To tell you the truth I had lower expectations because I had already tried a bottle of 1966 fino that was excellent, but not quite as stellar in my book (88-ish).

SGP:661 – 92 points.