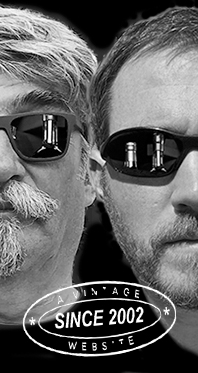 Home
Thousands of tastings,
all the music,
all the rambligs
and all the fun
(hopefully!)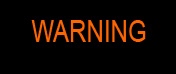 Whiskyfun.com
Guaranteed ad-free
copyright 2002-2013



March 23, 2014

---

Blasts from the past,
Glenury 1973 vs. Glenugie 1973

We've built quite a few stupid line-ups for WF in the past, but I think this one will take the biscuit. Well, the vintages are the same indeed, but the only other things that Glenury and Glenugie do share are the same first five letters in their names. Oh, and a similar location on the east coast, not too far from Aberdeen. And the fact that both distilleries were closed for good – so to speak – in the early 1980s. Well, after all, this short session could make more sense than I had first thought…

Glenury Royal 24 yo 1973/1997 (53.7%, Signatory, Silent Stills, cask #6851, 364 bottles)

There was also another cask in the same series, #6857, that I haven't tried. The Silent Stills was a great series that we all loved because it was coming with a miniature of the same whisky. Also with a piece of the cask, which was maybe a little more useless. Colour: deep gold. Nose: punchy and malty at first nosing, and rather citrusy. Oranges for sure, zests, then a little pinewood smoke, a little humus/earth and whiffs of sea air. More fruits develop, rather around nectarines and greengages plus almonds and small berries. Sloe? A lovely nose, so much nicer than later vintages in my opinion. Many 1973s have been great. With water: the smoke got bigger and so did the citrus. Marmalade, more greengages, maybe hints of banana skin. Mouth (neat): same as on the nose, just a notch jammier. Same feeling of pinewood, oranges, touches of earth, sweet malt, peaches, plums… But little salt this time. Also pink grapefruits, perhaps. Not perhaps, they are there! Excellent mouth feel. With water: it gets a little bitter, but nothing that really matters. Zests. Finish: quite long, curiously grassier. A lot of grapefruits and citrons. Comments: maybe was 1973 the vintage at Glenury? I like this a lot, even if I wouldn't say this baby's got a huge personality.

SGP:562 - 90 points.

Glenugie 27 yo 1973/2000 (54.2%, Chieftain's Choice, bourbon barrel, casks #6543/6547, 317 bottles)

Glenugie's become so rare! In my little book, it's one of the rare Grands Crus, Colour: gold. Nose: bizarrely, considering this is Glenugie, this baby's more austere than the Glenury, and certainly much smokier, as if it was peated whisky (around 10ppm to give you an idea, say just below Ardmore). On the other hand, one can feel that this is very complex, with some tiny mushrooms, a little saltpetre, various apples, plums, a little melon, certainly quite some high-end tea, wulong… But let's try to wake it up. With water: superb! There, all these fruits, guava galore, more melon, apricot juice… All this is very Glenugie. Mouth (neat): starts a little bizarre this time, I do get touches of lavender and violet sweets as well as a little milk and canned cranberry juice (not always perfect if you ask me), but after that all goes right, with this very peculiar fruitiness that's very, well, Glenugie. Oranges and papayas, grapefruits, kiwis, then jellybeans and icing sugar as well as touches of burnt herbs. Thyme? Nah, it's a little unusual indeed… With water: half wonderful, half bizarre. The greatest fruits on the one side, and a slightly soapy/lavendery thing on the other side. Finish: long, a notch bitter and too grassy. And this lavender's always there. Comments: mind boggling whisky. I adored the nose and a large part of the palate, but rather disliked one side of the latter. A Bugatti with a crumpled wing.

SGP:651 - 86 points.