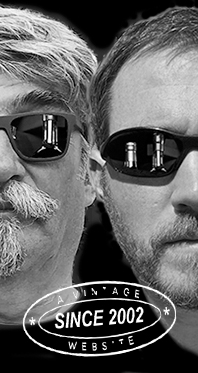 Home
Thousands of tastings,
all the music,
all the rambligs
and all the fun
(hopefully!)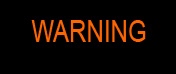 Whiskyfun.com
Guaranteed ad-free
copyright 2002-2013



March 17, 2014

---

Going for another wander
around the Lowlands

The weather has been amazing over Alsace, which called for a few supposed-to-be-light Lowlanders. There will be new or recent ones, and maybe also one or two oldies, we'll see.

Glenkinchie 2000/2013 'Distillers Edition' (43%, OB, G/286-7-D)

Like every year, this one was finished in amontillado. Let's see if it could be included in an Edgar Poe novel... Colour: gold. Nose: I find the presence of a rather dry sherry quite obvious, and pleasant I have to say. That would mean walnuts and pecans, a flowery side, touches of mustard and sultanas, ripe mirabelles, and then more of the usual sweet barley and apple tart, as well as quite some crème au beurre. There's more happening than I would have thought, and I find it much more elegant than earlier bottlings. Mouth: rather more 'Glenkinchie' this time, that is to say more on barley and apples, tea, cigarette tobacco, maybe a little cider… Fine and not that light. Finish: short this time, a notch bitter (green tea, white pepper). Comments: I think this well-known baby has come on well last year, we're reaching the 80-mark.

SGP:441 - 80 points.

Auchentoshan 1998/2013 'Tarte au Citron' (46%, Wemyss Malts, barrel, 342 bottles)

This should be uebersweet. Colour: straw. Nose: not uebersweet but rather fresh and clean, with a very light style. Marshmallows everywhere, then bags of gooseberries and drops of barley water. So, tarte au citron? Maybe, or rather lemon-flavoured fudge, perhaps. Nice, ultra-clean nose. There are even touches of roots, always welcome in my book. Mouth: starts very sweet and fruity (thank you Haribo), but gets then rather grassier and, indeed, more lemony. There's even a lot of lemon grass, lime and some kind of sweet pastries. Danish? Again, a fine dram. Finish: long and much grassier and spicier, surprisingly, with quite some pepper and tea tannins in the aftertaste. Comments: as I wrote, it's very fine, but I think I liked Wemyss' earlier 1998s better (Lemon Sorbet and Candied Fruits).

SGP:551 - 79 points.

Bladnoch 11 yo (46%, OB, +/-2013)

This one's nicknamed 'distillery label'. No sherry and no peat here, it's the 'fully natural' one. Colour: white wine. Nose: in my feeble experience, older young Bladnoch could be very citrusy, but it's not the case at all here – at least not at first nosing, as we're rather moving along various cereals, porridge, oatcakes, farmyardy notes… Some butter as well, and then indeed, touches of grapefruits and cut grass, but we're far from the old lemon bombs. Mouth: I like this, it's a fairly oily spirit, obviously young, with more spices than expected, especially mustard and some kind of mild curry powder. On top of that, some barley sugar and touches of aniseed and caraway. A little lemon too, but rather as, wait… a tarte au citron? Finish: relatively long, always spicy, with barley sugar underneath the spices. Comments: another one that's pretty fine, wondering if 'fine' won't be today's keyword.

SGP:451 - 80 points.

But let's go to Littlemill…

Littlemill 1989/2014 (47.6%, Whisky-Fässle, bourbon)

Frutti si or frutti no? Colour: pale gold. Nose: frutti si. Classic passion fruits and mangos, with a slice of banana, two quarters of tangerine and a little apple juice. Hold on, or sweet rosé cider like they now make in Brittany. No more, no less, and that's already more than enough. Mouth: the fruitiness is really huge, it's actually one the most extreme fruitbombs from Littlemill I could taste, and I've tasted a few. It's actually plain fruit juice, around multi-vitamin and peach/maracuja. The alcohol is only of passing interest in this context. Finish: quite long, now grassier, which is rather an asset as it balances the whole and makes your palate cleaner and fresher. Grapefuit skin. Comments: a very impressive Littlemill. I had feared the source had dried up, I was wrong, apparently.

SGP:751 - 90 points.

That baby called for more 1989…

Littlemill 24 yo 1989/2014 (50.4%, The Whisky Agency, Liquid Library, refill hogshead, 212 bottles)

Colour: pale gold. Nose: this is funny, this one is very fruity as well but much firmer than the Fässle, which makes it smell peaty and medicinal in comparison. Of course it's not, but those are the joys of 'comparing your drams'. So, no peat and no medicinal notes either, rather some grassier fruits, which would actually be exactly the same fruits as in the Fässle, only a little less ripe. Oh well… Mouth: exactly the same feeling, some medicinal touches (in comparison) and more grass, more skins, more peelings, more leaves, more stems… And that works brilliantly again. It's just sharper and zestier, and maybe a little more mineral as well. Finish: long, this time with wee notes of Schweppes and aspirin. Comments: great again, more potent than other fruity Littlemills.

SGP:651 - 89 points.

St Magdalene 30 yo 1982/2013 (58.5%, Douglas Laing, Platinum, refill butt, 99 bottles)

A very small outturn this time, and a very high strength for this age. Colour: pale gold. Nose: it's neither the first, nor the last time that I'll say that old spirits tend to converge, and we have another example here, with notes of candy sugar that hint at old rum. Very high quality old rum! After that, a typical St-Magdalenian development, that is to say many, many tiny notes and touches rather than just three of five bold aromas. That's what many people, including this humble taster, like in St Magdalene. Leaves, tobacco, aromatic herbs, leather, various woods (oak, sandal, cedar…), coals and oils, rocks, grasses, dry fruits, peppermint, herbals teas… And god knows what else. Curious about what water will do to this baby… With water: s.u.p.e.r.b. Great old wine vinegar, citrus, herbs, soot, old books, 'antique shop'… Mouth: exactly the same feeling when neat, it's a whirlwind of tiny flavours, first grassy and herbal ones, then dry and zesty fruity ones, then spicy ones. It's a rather austere dram but the complexity is just amazing. And how elegant! With water: oh, now it got more compact, even more herbal… Finish: long, mentholated, herbal, grassy, and that cane sugar is back… And all that is beautiful. Comments: you just cannot not have respect for this kind of old uncompromising and totally un-commercial whisky. Love this.

SGP:472 - 93 points

We'd better stop now but you may expect a little St Magdalene verticale soon. Oh and a Bladnoch verticale as well.