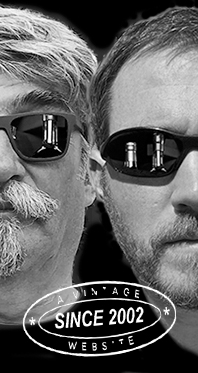 Home
Thousands of tastings,
all the music,
all the rambligs
and all the fun
(hopefully!)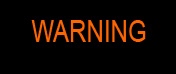 Whiskyfun.com
Guaranteed ad-free
copyright 2002-2014



August 26, 2014

---

We're back with Ledaig, but we'll be careful and just have a handful this time. Those 2005s were all great, but my god it was tiring…

Ledaig 1997/2013 (56.8%, Gordon & MacPhail for The Whisky Exchange, refill sherry, cask #465)

Bwah, what an awful pedigree! Colour: bronze gold. Nose: what is this? Balsamico and exhaust fumes? Together? Horse sweat and tangerine liqueur? A box of old Cubans and kippers? Seville oranges and 36-month-old Comté cheese? A lot of unlikely pairings, but quite magically, the whole works well, apparently. Serendipity, again? Water will tell us more… With water: more of all that. I'd call it greatly flawed. Mouth (neat): I've never tried something like this. It's huge, and it's ridden with heavy oak, heavy brine, heavy tobacco, heavy smoke, heavy medicinal herbs and heavy spices. Could be oak-aged absinth. The jury's still out, I'd say... With water: I don't know. Smoked, salted and honey-glazed cuttlefish, perhaps? Bwah indeed. Finish: very long and kind of gentler. Kind of. Comments: I can imagine the good people at The Whisky Exchange have selected this baby on a Friday night, after work, while laughing their heads off. The problem is that we desperately need funny – or at least interesting - whiskies these days, as many new ones are good, but simply boring. So, that'll be…

SGP:477 - 88 points

(did I mention that I liked it a lot?)

Man, we won't go very far today, that panzer of a malt was worth ten other whiskies. All right, let's select two Ledaigs by two brothers, and we're done.

Ledaig 20 yo 1993/2013 (50%, Hunter Laing, Old Malt Cask, refill hogshead, 162 bottles)

Yep, Hunter is Stewart while Douglas is Fred. Colour: white wine. Nose: very phenolic, sooty and tarry, with even notes of diesel oil, but there's also a flabbier fruitiness in the background. Overripe apples and pears aplenty, not always a good thing. I also think it's a little feinty, and I have to say most Ledaigs from the early 1990s had that in my book. Notes of beer and notes of tequila. Belgian Gueuze, malt extract. Not quite my kind of nose. With water: all gone, it's become as clean as a vanilla cake from Vanilla Cakes'. Very little peat. What's the trick? Mouth (neat): it seems that the oak did its job better on the palate, as we're finding a welcome vanilla (I had never thought I'd ever write that), some caramel (Werther's stuff) and nice notes of cappuccino. The yeasty smokiness is tamed. With water: sweet and rounded, it could almost be a Speysider. Notes of newish oak. Finish: medium length, sweet, barleyish and caramely. A touch of mint-flavoured liquorice. Comments: not quite my kind, but it's got interesting sides. Water is needed. Little peat, rather more Tobermory than Ledaig.

SGP:342 - 78 points.

Ledaig 21 yo 1993/2014 (50.9%, Douglas Laing, Old Particular, refill hogshead, cask ref #DL10263, 288 bottles)

Colour: straw. Nose: very different, while it's obviously a sister cask. This one's much sharper, bigger and weirdly medicinal, with a lot of antiseptic and then more paint thinner. Less feinty than the OMC, but kind of chemical instead, I wouldn't say that's any nicer. Same kind of beerish notes after a few minutes, yeast… Where are our good young 2005s? With water: this time it's some caramely oak that's coming out. And coconut balls. Another miracle. Mouth (neat): oh that's funny, both whiskies have become almost identical on the palate. Werther's Originals and Starbuck's hazelnut-flavoured coffee. Oh and vanilla. With water: more lemon coming out this time, for the better. Same with earth. Finish: same as the Hunter Laing. Undistinguishable. Comments: I think I liked this one a notch better, it's a little firmer.

SGP:243 - 79 points.

A good example of a whisky that's much better when younger, but that, I think has got nothing to do with age, it's all a matter of quality of distillate. Ledaig massively improved.