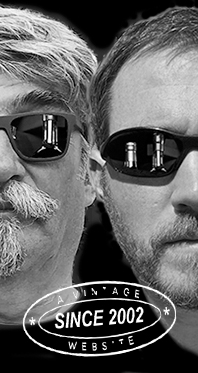 Home
Thousands of tastings,
all the music,
all the rambligs
and all the fun
(hopefully!)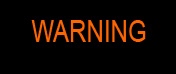 Whiskyfun.com
Guaranteed ad-free
copyright 2002-2013



July 30, 2014

---

Fun fun fun with three peated
Lost Spirits plus a bonus

Lost Spirits' Leviathan I was the funniest whisky I've tried in recent months, so I was happy and lucky to stumble upon three other expressions concocted by these crazy people over there in Salinas, California. Never been to the distillery, but next time I'm in CA, I'll go there.

Lost Spirits 'Calafia' (58%, OB, American peated single malt, +/-2014)

The malt for this insane baby was peated to 80ppm using peat from a private Californian island. The website claims that it was matured in used French Oak casks from Napa but the label says that it was matured exclusively in Hungarian oak casks. Bah, that's Europe anyway. Colour: gold. Nose: I have one question for you, can you smoke a blend of mashed potatoes and bread dough using tyres? Because this is exactly how it 'noses', and I'm afraid I'm a sucker for both fresh bread and tyre smoke. You got it, I'm very fond of this 'unlikely' nose. Reminds of a brand new Harley I had bought twenty years ago. Other than that, a little honey and speculoos. Drop water! Mouth: what the hell is this? The oak feels more, and comes with more burnt sugar/honey, but all the rest is unheard of in whisky. Caper brine? New tyres marinated in grappa? Cooked limoncello? Smoked liquorice? Grated hevea wood? Cherry stem tea? Hold on, I've encountered cherry stem tea before in whisky… Finish: very long and rather breadier. Rubber-smoked pumpernickel. Comments: true whisky for bored whisky enthusiasts. Would awaken a dead Malt Maniac.

SGP:566 - 85 points.

Lost Spirits 'Umami' (59%, OB, American peated single malt, +/-2014)

Peated to 100ppm using Canadian peat. Matured in used French Oak casks from Napa according to the owners' website, in sherry seasoned French oak according to the label. The mystery thickens... Oh and it was 'fermented using sea salt brine from the Pacific Ocean'. Colour: gold. Nose: something else again, even more unlikely, and even more interesting as well. Same feeling of burning tyres and leaven, but there's something else… Brand new wellies for sure, but also… seawater? I think the combo works greatly, I especially love the fact that despite the fact that (hmm, too many facts, S.) this is obviously young spirit, the distillers haven't only resorted to hyperactive oak. No need water! Mouth: there are similarities with Calafia, but above all, there's a very unlikely briny side that… oh hell, I enjoy. It's like drinking seawater from an old fishing harbour. You may add a slice of lemon. Finish: extremely long, actually rather less smoky than Calafia at this point, but just as pumpernickely (stop it, S.!) Comments: it's pretty usless to try to score this one worse, or better than Calafia. All codes, barriers and tasting semantics have already been broken anyway.

SGP:566 - 85 points.

Lost Spirits 'Leviathan III' (53%, OB, American peated single malt, +/-2014)

Peated to 100ppm using Canadian peat. Matured in used French Oak casks from Monterey County according to the website, in sherry casks according to the label. The labels must be right, the Web being the Web… Err… Colour: orange amber. Nose: this is both more civilised and more 'orthodox'. Perhaps older? It's rounder, softer, rather less smoky, with more traditional notes of honey, malted barley, roasted nuts, even caramel… The 'good' rubber and the smoke and the bread are there as well, but they got toned down a bit, or maybe that's me… These whiskies are really great, but I have to say they can be a little tiring. Mouth: yes, indeed, this is more honeyed, sweeter, oakier as well (sweet ginger jam, know that?), less offensive in a way. The rubbery smoke is less 'wham-bam', and the whole's also a tad less salty. Is it the 'de salon' version? Luxury? Executive? Now don't get me wrong, it's still a big fat and pretty extreme experience, it's just that the others were even more extreme in my opinion. More 'doom metal'. Finish: long, smoky and gingery. I'm feeling tired now, these babies are true wrestlers. It's not a tasting session, it's a fight. Comments: no, great whisky again. Not only mad, also really good. I mean, to my liking.

SGP:655 - 84 points.

But WAIT, we aren't that tired. We could also try a worthy sparring partner, which would be, tah-dah-dah…

Balcones 'Brimstone Resurrection' (64.5%, OB, American Whiskey, +/-2013)

I've already tried this Texan baby for Whisky Magazine's World Whisky Awards. Blind, of course, but this juice is so 'idiosyncratic' that I'm afraid that 'blind' doesn't mean much in this context. As you may know, the grains weren't smoked, the spirit was. Colour: dark red amber. Nose: nosing a pan of warm molasses, or maybe forgotten mulled wine. There are many cooked fruits, prunes, oranges… Then round spices, aniseed, peppermint… Then toffee and charcoal, very strong Danish liquorice (okay, Swedish, Norwegian, Finnish, as you like…), then drops of paint thinner, maybe, but it's not solventy at all. I also find obvious notes of bitters, or Fernet Branca, amer bière… There is a smokiness for sure, but much less than in the Californians that we had before. Smoked chocolate. Mouth: Jesus Mary and Joseph! Chewing a bunch of cigars, drinking pure pitch, ingesting ten litres of smoked lapsang souchong tea reduced down to 1cl by cooking them for three weaks (or something like that), same with bitter oranges, same with tar liqueur, liquorice liqueur… It's one of the heaviest spirits I could try, but frankly, it's not that smoky. I think the original Brimstone was smokier, according to my notes. Finish: extremely long, maybe a notch too acrid/gritty? Too oaky? Burnt? Comments: maybe you're going to kill me for writing this, but I enjoy these young American monsters better than most traditional bourbons, partly because they're much funnier, and maybe less pretentious. Now, regarding Scotch and pretention, don't get me started…

SGP:574 - 86 points.

I'm nearly dead, session over.