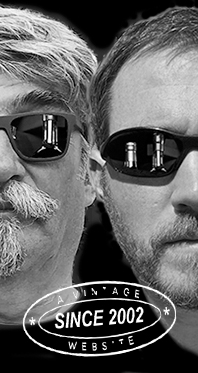 Home
Thousands of tastings,
all the music,
all the rambligs
and all the fun
(hopefully!)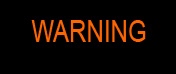 Whiskyfun.com
Guaranteed ad-free
copyright 2002-2014



January 1, 2015

---

New Year tasting,
Clynelish plus special guest

I had resisted having Clynelish for Christmas, but I just couldn't rerepeat that achievement this time. We'll try to find a very special one as 'the signature'.

Clynelish 15 yo 1995/2011 (46%, L'Esprit, first fill sherry butt, cask #8657)

This by the excellent Whisky & Rhum shop in Rennes, Brittany. Colour: full gold. Nose: I've already tried a few sister casks that have been good-but-not-great, but this one seems to be rather earthier, while retaining a bit of the distillery's trademark waxiness. Other than that, there are massive notes of truffles and dried porcinis, tobacco, pu-erh tea and acidic coffee, luwak-style. I find this spectacularly earthy, and the sherry and the distillery's character do not clash at all. Mouth: maybe we aren't as much up there now, but the dry sherry works well again, with the very same notes of coffee, the earthiness, bitter chocolate, pepper, tobacco... It's about to lose a part of the Clynelishness after two minutes, which is obviously a shame, but it remains excellent. We're more and more on salted bitter chocolate! Finish: long, very chocolaty, wonderfully un-sweet, and pretty spicy. Amusing smoky, salty and tobacco-ed aftertaste. Comments: this is chocolate sauce! Mexican mole sauce?

SGP:552 - 88 points.

Let's have a more 'natural' Clynelish if you don't mind...

Clynelish 19 yo 1995/2014 (51.7%, The Whisky Agency, Liquid Library, hogshead, 295 bottles)

Colour: white wine. Nose: the opposite. A crystal-clean, ultra-pure, perfectly chiselled Clynelish, with nothing but plain and pure Clynelishness. Plasticine, lemon marmalade, damp chalk, that's all. With water: wet limestone, aspirin tablets, damp earth and clay, even mud... Mouth (neat): pure, mineral, lemony, grassy, young. Green apples. Perhaps a bit less waxy than other Clynelishes on the palate, maybe was the receiver just cleaned up. Try to get your minds round that one! With water: thee wax is back, but it isn't big. Rather plasticine, in fact. Finish: good length. Very mineral and kind of muddy. Comments: maybe a little too dry and austere for Clynelish, but this is neither 1972, nor 1983, nor 1997.

SGP:452 - 85 points.

Clynelish 24 yo 1990/2014 (47.5%, Cadenhead, London Exclusive, 228 bottles)

Colour: gold. Nose: there's something pretty peculiar, which you can experience in Corsica while on holidays, and which is nosing a glass of citron liqueur (which they call cédrat). It typically Clynelish as well, but you won't find it in all Clynelishes. Other than that, there's candle wax and there's a little earth and hay. Farmyard. This is perfect. With water: more farmyardy notes. Mouth (neat): the arrival is quite excellent. I don't know if that's because I just mentioned Corsica, but I'm finding a little myrtle liqueur this time, certainly bay leaves and pink pepper, then a rather dry wax, then a touch of smoke. All that works in sync, mind you! With water: same. Plus a dry lemon. Finish: long, pleasantly austere, waxy, grassy, mineral, with bitter zests in the aftertaste. Comments: well, no instant pleasure here, I'd say it's rather a Clynelish for Clynelish lovers, but this style is rather close to that of 'old' Clynelish. Or to 'stuff' they make in Campbeltown. Speaking of which...

SGP:362 - 87 points.

Yeah, why not add an odd one to this little line-up? After all, styles are more important than regions, aren't they...

Kilkerran 10 yo 2004/2014 'Work in Progress - Bourbon Wood' (46%, OB, batch #6)

Work in progress? Aren't ten years enough already? Anyway, batch #5 blew me away last year (WF 91), so we have high hopes now... Colour: straw. Nose: bread dough and mud and ink plus soot, bicycle inner tube and fresh walnuts. I'm asking you, what's not to like? Mouth: exceptional dryness, earthiness and 'green' smoke. Takes you tongue hostage, in a way, but that's a pleasure. Lemons, grapefruits, earth, green coffee, tar, greases, waxes, oils... It's all extremely old-school, and right up my alley. Don't get me wrong, I like modern stuff too, but I think this is unbeatable. All you can do when trying to add 'innovations' to perfection is going downhill - and make people laugh up their sleeves. Perfection is perfection, said Monsieur Jacques de Chabannes de La Palice. Finish: long, magnificent, greasy, oily, sooty, fat, and slightly lemony in the end. The aftertaste is fresh and clean, which is always a blessing. Comments: thank you Fabien, they did it again. I wouldn't swear this is better than last year's batch #5, though. But WIP, really? As far as styles are concerned, we aren't very far from Old Clynelish. Well, there's only one way to find out...

SGP:452 - 91 points.

Indeed, this is the last day of 2014, so we have to celebrate accordingly, in true WF fashion. Not that we haven't already had some great, great ones, but how about this little baby?...

Clynelish 24 yo (49.4%, Cadenhead, Sestante, Italy, +/-1989)

No vintage on this very rare 'cream label' version, but it's either 1965 or 1966, so 'old' Clynelish a.k.a. Brora. In short, my thing. No nattering, no jabbering, no useless prattling, let's simply try it. Colour: dark amber. So, sherry. Nose: take an old tin box, preferably a rusty one. Fill with used engine oil (ex-good old 8 or 12-cylindre would be perfect). Throw a handful of old copper coins. Add a little grated chocolate (avoid crappy vegetal oil). Heat up and then pour some quality shoe polish. Throw in five stock cubes. Stir. Add parsley and sage. Add lamp oil. Add linseed oil. Add half a glass of walnut wine. Add sunbath oil. Pour drops of pitch and one spoonful of lard. Mix and nose. Aaaahhhh... Mouth: immense and powerful. Zeussian, I'd say. Thick, heavy, very oily, extremely tertiary, we're in old wine territories, telling you about what's not in this whisky would be faster. All nuts, all waxes, all dried citrus, all saps and oils, all tobaccos, teas and leathers, all spices, all minerals, all things briny (it's very coastal and salty)... It simply is meta-malt whisky. The Beethoven of whisky. What are you doing? All right, I think I'll call the anti-maltoporn brigade myself. Finish: oh drat, I had thought I could go to 99 points for the very first time, but there, in the finish, there is a very discreet, almost unnoticeable touch of something that's slightly too sour and 'sweaty'. I couldn't tell you what this is. Other than that, this old Clynelish is another utter masterpiece made in Brora, Sutherland, Scotland. I've never encountered any other spirit that could beat this, only a worthy handful of equals. As always, in my humble opinion, but after 10,000 whiskies, I think I may start to have the vaguest idea of the landscape. Comments: Happy New Year, lasses and lads!

SGP:563 - 98 points.