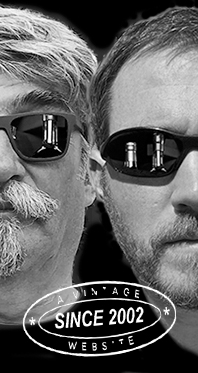 Home
Thousands of tastings,
all the music,
all the rambligs
and all the fun
(hopefully!)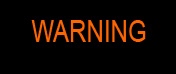 Whiskyfun.com
Guaranteed ad-free
copyright 2002-2013



May 19, 2014

---

Quick verticales, today Dufftown

Back from Limburg, it was great to bump into many friends again. Hugs to all. Today let's have a few older Dufftowns that were bottled a few years ago. This time, and because we'd like to remain quick and concise, we'll add water only when the whisky is asking for it.

Dufftown 12 yo 1999/2011 (56.7%, Mick and Tom's Bluebird Selection, hogshead, cask #13084, 304 bottles) Colour: pale white wine. Nose: it's fully naked spirit, and yet it's not too eau-de-vie-ish, although there are traces of kirsch. Some porridge, some muesli, a few rocks, cherries… All very naked indeed and pretty barleyish. So not a brilliant nose but that's pretty normal I, this context, the palate should do all the talking, let's see… Mouth: plain and pure fresh garden fruits plus a few jellybabies (orange flavoured) and a lot of barley sugar. Good body. Finish: quite long, very clean, fresh and fruity. Comments: malt whisky au naturel. If you like them young, fresh and fruity, this is for you. Some bottlers would have done a finishing on this, that would have been a mistake in my opinion. SGP:641 - 83 points.

Dufftown 25 yo 1984/2009 (58.1%, Signatory for Waldhaus am See, cask #81, 546 bottles)

Colour: deep amber. Nose: it's a very rich, rather flinty and gamy kind of sherry. Bags of bitter oranges, some tobacco, ham, then a few struck matches, coal stove, some grass and quite a lot of chocolate. Mouth: heavy sherry and fruit stones, which imparts a small soapiness. It's actually rather bitter almonds, perhaps. Goes on with molasses, ham in honey sauce, Campari, marzipan and… More Campari. A beast, a beast! Finish: long and even more on oranges. Campari-Cointreau, are you allowed to mix both? Comments: a very heavy beast, not easy to tame. I enjoy this wild side, but I would say the whole is the epitome of balance.

SGP:451 - 83 points.

Dufftown 29 yo 1982/2011 (53.7%, Riverstown, hogshead, cask #18648, 212 bottles)

Colour: gold. Nose: it's a naked, malty, very natural one again, so more or less the 1999 with more age and a little more vanilla. Muesli and garden fruits, ripe apples, then.. wait, after just two minutes, some rather beautiful touches of mangos start to rise… That's a great surprise! I wouldn't say it's tropical malt whisky, but it's got a tropical side indeed. Mouth: there, the mangos are here again, together with drops of thick tinned guava juice. That's a little fleeting in a way, the rest is more 'mundane', with apples, grass, barley, vanilla… But I find the whole very good. Finish: long, a notch dry and grassy. And oh joy, the guavas are back in the aftertaste! Comments: quite a surprise, I'm finding some parts of what was to be found in the utterly brilliant old 8 or 10yo OBs from the 1960s and 1970s. Cool!

SGP:541 - 87 points.

Let's have another 1982…

Dufftown 1982/2010 (54.9%, Berry Bros & Rudd, cask #18582)

Colour: pale gold. Nose: very very close to the Blackadder/Riverstown, this is obviously a close sister cask. Maybe a notch grassier, drier and less fruity. Less mango for sure. Mouth: we're even closer. Maybe a little more citrusy, that's all. Like it just as much. Finish: same. Comments: indeed, like it just as much, even if it's a notch less 'tropical'.

SGP:541 - 87 points.

Dufftown 30 yo 1978 (46%, The Maltman, +/-2009)

Watch out! These vintages can be completely wrecked and foul in my experience. Forewarned is forearmed… Colour: dark gold. Nose: ah? No, not foul, quite the contrary. I find these thick tropical fruits again, mangos, papayas and guavas, plus a rather elegant woodiness, around cedar wood, humidor, tobacco… Also a little earth and humus, which is much to my liking. Mouth: it is a notch whackier than the 1982s, with maybe a few more touches of scented soap, but that integrates well into the rest, which consists in oranges and light honeys. Finish: of medium length, on gingerbread, orange zests and a little white pepper. Comments: another very fine one, even if it's less immediately pleasing as both 1982s.

SGP:541 - 85 points.

A last one for today…

Dufftown 30yo 1977/2007 (50%, Douglas Laing, Old Malt Cask, Ref #3516, 303 bottles)

Colour: gold. Nose: less fruits and more honeyed and pastry-like scents, with certainly quite a lot of butter cream and custard, then plenty of overripe apples and pears. Also fudge, raisins and maybe whiffs of sea air. Where do those come from? Mouth: same profile, with maybe more bitter oranges, zests, just a touch of paraffin, then honey, fudge, raisins and sweet malt. Not much standing out, but that creates a feeling of fullness and coherence that's very satisfying. Finish: quite long, rather more on citrus, with more spices in the aftertaste. Lemon, mint, pepper. Comments: an interesting bottle because of the fact that it's sitting right in the middle of all malt whiskies, if you see what I mean. Absolutely nothing remarkable, and yet this fullness and compactness are very engaging. Very good 'stuff'.

SGP:551 - 86 points.