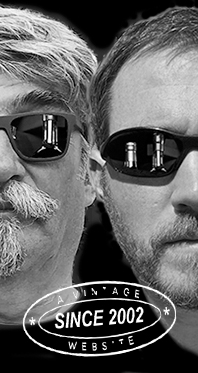 Home
Thousands of tastings,
all the music,
all the rambligs
and all the fun
(hopefully!)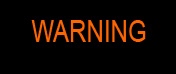 Whiskyfun.com
Guaranteed ad-free
copyright 2002-2013



May 2, 2014

---

Tasting Brackla almost thirty years apart

It seems that there's a little more indie Brackla around, but I may be dreaming. In my experience, Brackla's always interesting and sometimes very estery, especially when it's young. We won't have very young ones today, but we may still find 'naked' esters, let's see…

Royal Brackla 16 yo 1997/2014 (56.8%, Adelphi, cask #5564, 268 bottles)

Colour: white wine. Nose: bingo. Litres of eaux-de-vies, especially plums and kirsch, then a raw grassiness and quite some wet chalk and limestone. Also cider apples and touches of baker's yeast, as well as a little mint. Raw and very naked indeed – so far. With water (the viscimetry is huge!): some oak comes through, a little cardboard, a little earth, mashed potatoes and… not much eau-de-vie anymore. It's very dry stuff. Mouth (neat): again, plain fruit eaux-de-vie, barley water and grass. Very raw and almost new-maky when unreduced, this is a powerful beast. Maybe touches of bitter oranges as well, even artichokes and green tea tannins. This one bites you and will even take your tongue hostage. With water: same, more or les, just a little smoother and more citrusy. Finish: quite long, a little indistinct, kind of yeasty and always very grassy and leafy. Comments: pure, very austere barley eau-de-vie. Maybe not for the modern drinker?

SGP:372 - 79 points.

Royal Brackla 1993/2012 (46%, Montgomerie's, Rare Select, cask #6798)

This one may be easier. Colour: white wine. Nose: oh, it's more or less the same profile, plus touches of varnish and even glue. Having said that, there's a lot of almond milk and barley water, which I find nice. Earthy, sawdusty and rough and eau-de-vie-ish. Yes we're still not afraid of any barbarisms. Mouth: ah, I like this better now, the earthiness grew and there are nice notes of roots, gentian, a little humus, all that above a good layer of bitter almonds and green tea. Some white pepper from the oak, cider apples, stems and leaves… And grass. Finish: rather long, peppery and grassy, with touches of chilli in the aftertaste. Comments: another one that's not very easy, but I do enjoy earthy and rooty whiskies.

SGP:361 - 81 points.

Royal Brackla 1976/2006 (59.4%, MacKillop's Choice, cask #6923)

This one could be another grassy monster, but maybe age smoothened it up… Colour: white wine. Nose: oh my, another grassy monster, this time with some tar and rubber instead of glue and varnish. The almonds are back as well, and so is the chalk and the menthol. It's very straight, pleasantly austere this time, and extremely barleyish. With water: it's become no less austere, but rather beautifully medicinal. Aspirin and antiseptic, eucalyptus syrup, and then touches of agaves. And some menthol again. Mouth (neat): huge, almost prickly, very lemony this time and massively estery (jellybeans, chewing gum). Plenty of pepper too. Not easy to quaff like that, water is obligatory. With water: a little sweeter, almondy, slightly bitter. The jellybeans have gone. Finish: long, much more on green tea again. A little lemongrass. Comments: I don't quite know where the medicinal side came from. Maybe an ex-peater cask? That worked, in any case.

SGP:462 - 83 points.

Royal Brackla 40 yo 1964/2004 (45.9%, Gordon & MacPhail, Private Collection, 94 bottles)

I haven't tried many very old Bracklas, so I'm very curious now. Colour: amber. Nose: wonderful! There's some varnish again (cellulosic), then old walnuts, overripe apples, polished wood, cigars, old palo cortado and plenty of marmalade. This baby evokes 'a walk in an old dunnage warehouse' and it's all very brilliant, with a wonderful wee mustiness. Mouth: sure the oak's a little loud and bitter, but there are stunning tropical fruits underneath. I detect mangos, papayas for sure (rather tinned papaya juice), then some barley sugar and touches of sugarcane, before more cinnamon and nutmeg from the oak start to take control. Maybe also passion fruit ice cream? It's all quite dual, on the one hand it's rather too oaky, but on the other hand the fruitiness is fabulous. Good mouth feel, good body. Finish: that's where the wood really takes over – and kills the fruits. That's nasty! Peppery and very cinnamony aftertaste. Comments: the balance is fragile, but there are stunning fruity afterglows.

SGP:561 - 87 points.