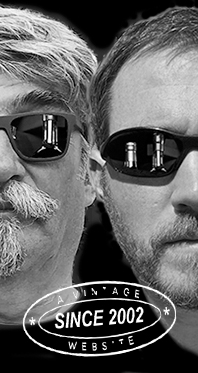 Home
Thousands of tastings,
all the music,
all the rambligs
and all the fun
(hopefully!)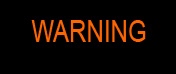 Whiskyfun.com
Guaranteed ad-free
copyright 2002-2014



October 7, 2014

---

Tasting Japanese banknotes.
I mean, Hanyu.
It's insane. Some of these bottles are going for £5,000 at auctions! But it's true that they're the final pieces of a puzzle. Yeah, imagine you've almost finished a 12,000-piece puzzle of The Matterhorn (right, or of Mount Fuji), and you're just missing the tip. What would you do to get it? Anything!

Hanyu 1985/2014 The Joker 'Monochrome' (54.9%, OB, hogshead, cask #1024, 241 bottles)

This one's really fetching insane prices; at these age and recentness, it even kills Macallan. Greatly. Colour: amber. Nose: gasp, it's true that this is great. Ichiro seems to have left the best till last! We have a typical Japanese oakiness, that is to say a lot of oak and yet perfect integration. Shortbread, an aluminium pan, a little patchouli, agave, quite some tobacco, then more dried fruits (figs, dates) and touches of Turkish delights, all that coated with polished oak, perhaps rosewood. Blood oranges, a little ginger… With water: I wouldn't say it develops much further. Becomes a tad grassier, perhaps, with more tea tannins as well. Mouth (neat): very rich, oaky 'the Japanese way', spicy, zesty, citrusy… I find papayas, lime, lemon grass, goji berries, then more tobacco and ginger, marmalade… It's still young, in a way, and very 'nervous'. With water: the spices come out, and I find it a little drying and too spicy. Big cloves. Finish: long, dry, spicy. Chocolate and cloves. Comments: careful with water. Very good but I believe this is no £5000 whisky. This is a crazy world.

SGP:462 - 86 points.

Hanyu The Joker 'Multicolour' (57.7%, OB, 3690 bottles, 2014)

A vatting of the 1985, 1986, 1988, 1990, 1991 and 2000 vintages, from various wood types. Colour: dark gold. Nose: a lighter style after the Monochrome, with much more vanilla, as well as more earth and even humus. Hints of ale, then truffles, warm sawdust, bitter oranges and just a touch of warm milk, or mashed potatoes. Also touches of fern, moss… With water: whiffs of warm tarmac, more mashed potatoes, truffle oil… It may be a tad butyric. Mouth (neat): I have to say I like this palate even better than the Monochrome's, it's more complex, and earthier. I love earthy notes in my whiskies! Tobacco, soot, lime, papayas again, cloves, cinnamon, ginger, more earth… What's not to like? With water: the essential oils stand out, pine resin, eucalyptus… I also find notes of cooked butter. Finish: long, better rounded than the monochrome. Christmas cake, gingerbread and cinnamon cake. Comments: I don't find it perfect, but I liked it better than the monochrome. Come on!

SGP:552 - 87 points.

Don't we need a little more Hanyu?...

Hanyu 18 yo 1991/2009 (57.3%, OB, Whisky Live Tokyo, Japanese oak, cask #369)

This baby was bottled for Whisky Live's tenth anniversary – was there already a Whisky Live in Tokyo in 1999? Colour: dark gold. Nose: simpler, cleaner, more polished, more focused, more modern. Oranges and raisins, then quinces and white chocolate, then sunflower oil, then vanilla. The oak's less apparent than in both Jokers. With water: simple, compact, easy, nice. Agreed, that's kindergarten whisky writing. A little menthol. Mouth (neat): full, compact, punchy, oaky, maybe a tad bitter. Chlorophyll, strong green tea, walnut wine. Oranges in the background, plus a tarry smokiness. With water: really does the job. Oranges and softish tea tannins plus a little liquorice and mint. Square. Finish: rather long, all on Christmas spices. When is Christmas again? Lemon in the aftertaste. Comments: pretty simple but flawless, this little sumotori really does the job.

SGP:551 - 86 points.