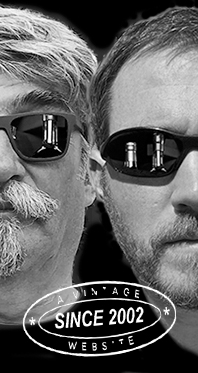 Home
Thousands of tastings,
all the music,
all the rambligs
and all the fun
(hopefully!)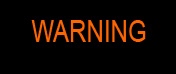 Whiskyfun.com
Guaranteed ad-free
copyright 2002-2013



March 24, 2014

---

Tasting Sullivan's Cove,
winner of the World Whisky Awards

So Sullivan's Cove's French Oak won the World's Best Single Malt Whisky award at Whisky Magazine's World Whisky Awards. I'm not quite sure about which cask won, as they're all single casks. I was a judge again this year but as it's all blind, I just couldn't tell you just now. I'll try to enquire, but we've got other versions, so why not have them and compare French oak with American oak? This might be revealing, especially since both whiskies were distilled at the same time. Oh and it's all full maturing, no quick or less quick finishing.

Sullivan's Cove 2000/2013 'French Oak' (47.5%, OB, Tasmania, cask #HH0392, 510 bottles)

Colour: gold. Nose: it's true that this baby's superbly balanced, and that despite the fact that the oak feels, no one would say it's overpowering. I find quite some menthol, a little eucalyptus, pine resin, all that on top of quite some tinned pineapple, a little fudge, marzipan, sultanas and orange blossom honey. A little wood smoke too, and maybe drops of Bénédictine. Not Scotch, but not totally un-Scotch either. What I also enjoy is the fact that there's no gingery or very spicy oakiness. Mouth: spicy stewed fruits of all sorts! I'm a little less a fan now, because the oak did impart rather big notes of juniper, ginger and caraway seeds, so it kind of feels, but I won't deny this remains absolutely lovely. There's also a lot of pink grapefruit, which I like a lot. I have to say I've never found that much pink grapefruit in any whisky. Maybe not even in pink grapefruits… Finish: medium length. A little more caramelly. Comments: I find this quite impressive indeed. It's different, and yet it's orthodox whisky, so to speak. And it's well aged!

SGP:652 - 87 points.

Sullivan's Cove 2000/2013 'American Oak' (47.5%, OB, Tasmania, cask #HH115, 240 bottles)

Colour: pale gold. Nose: very interesting! This one is rather lighter, with much less resinous or mentholy influence and rather more ripe plums, vanilla for sure, maybe papayas, vanilla fudge… In a way, it's more 'normal', and so less 'different' (bravo, S.!) Lovely touches of nectarines and apricots. Mouth: fruit juice and fruit salad. Very sexy, easy, fruity… And then oranges, with just a little white pepper. This is easier than the French oak, probably less complex, but the smoothness and the huge fruitiness make it extremely juicy. Finish: medium length. Same notes, same big fruitiness, with maybe more citrus and less orchard fruits. Comments: again, this one's easier. I wouldn't say one is better than the other, it's really all a matter of taste. What's sure is that bother are flawless. All right, let's favour complexity…

SGP:641 - 85 points.

And just for fun, a blend of both, 50/50…
Yes! The nose is more complex and kind of fresher, while the palate really delivers, without the slightly excessive spiciness of the French oak and without the very faintly… err, arh… sluttish fruity side of the American oak. That also created a bigger chocolaty side. 88 points!

Hold on! How stupid am I? While checking the pictures in my database I just noticed that I also had a 'Double Cask' version from the MMs, and guess what? It's a blend of American and French oak. Sadly, it was bottled at 40%, but let's have it…

Sullivan's Cove 2000/2013 'Double Cask' (40%, OB, Tasmania, casks #HH0131-0137-0213-0523, 1398 bottles)

This 'double cask No.DC063', in case you're wondering. Colour: gold. Nose: crikey, this is the same as 'my' blend, only lighter and, apparently, a little leafier and slightly more milky. I really like these notes of tobacco too. Mouth: no, really, it's very close, but it's lacking oomph and tempo. I really think they should have bottled this little baby at a higher strength. Finish: same feeling. Comments: it's a great whisky, it's just a shame that they bottled it at 40% - and I have proof! (come on…) SGP:531 - 81 points.

PS: I had tried a few earlier bottlings of Sullivan's Cove, these newer ones are simply on another planet in my opinion. Did they hire a magician?