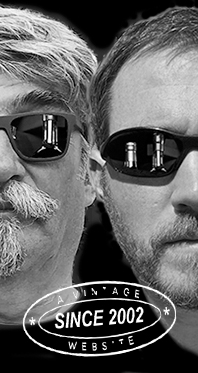 Home
Thousands of tastings,
all the music,
all the rambligs
and all the fun
(hopefully!)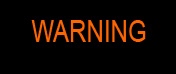 Whiskyfun.com
Guaranteed ad-free
copyright 2002-2013



April 29, 2014

---

Tasting a little bunch of Glenlossie

As we often do, we'll first have the lighter ones, whether old or not. I think Glenlossie's style is a little in the middle of the road, sometimes very enjoyable, sometimes a little… I'll say it, boring. But after all, isn't it entirely designed for blending? Let's have a few.

Glenlossie 1974/1999 (40%, Gordon & MacPhail, Connoisseur's Choice)

An old bottle from the '40%' times. Colour: full gold. Nose: it's the grass and it's the oak that are talking first, which makes the whole dry and pretty tea-ish. A lot of cereals too, a little burnt bread, touches of mint, cocoa powder… Very old style, without a single touch of anything sweet. I even find a little smoked salmon, as well as drops of manzanilla. Right, walnuts. Mouth: more sweetness this time, but also a lot of cinnamon powder and cocoa again, so the dryness remains. Malt, something slightly metallic (silver spoon), a touch of sourness (cream) and then more and more white pepper and nutmeg. I'd add that we're not quite used to this low strength anymore, I think it makes the oaky dryness stand out even more. Finish: short, drying, tea-ish. Comments: there are some pleasant sides, but I think it's a little too flat and dry globally.

SGP:271 - 74 points.

But let's try another 'CC'…

Glenlossie 26 yo 1978/2005 (46%, Gordon & MacPhail, Connoisseur's Choice, refill sherry hogshead)

Colour: straw. The previous one was probably coloured. Nose: same style but more naturalness, more oomph, and more herbal notes, such as dill, chives and green almonds. Other than that, same kind of porridge, cereals, grass and, again, a little mint. Oh, and manzanilla. Mouth: this time, it's another world. While the base is similar, this has much more zestiness, oranges, sweet barley, limoncello, custard… Having said that an oaky dryness isn't absent, and there's a good deal of cinnamon once again. A little cumin too, cloves… Finish: rather long, drying again. Cocoa powder, cinnamon, black tea. Comments: maybe not the winner among the winners, but I like this one much better than the 1974.

SGP:361 - 79 points.

Wait, I remember I've also got a very old Glenlossie…

Glenlossie-Glenlivet 6 yo (86 proof US, OB, Chas. Mackinlay & Co., US import, for Army and Navy Stores, +/-1910s)

A very rare pre-prohibition bottling for the US. Colour: gold. Nose: ooh these old bottlings! Lovely notes of old books and metal (old coins, stove, tools), some soot, some metal polish, then almond oil, ashes, barley water, broken branches, hay, a little 'fine' dust, touches of shoe polish… It's not quite big, but it's not weak either. Mouth: ha-ho! You would have thought it would have gone flat – not at all. This is even big, earthy, rooty… There are mushrooms, bitters, quinine, bitter oranges, gentian, touches of caraway… A smokiness too, maybe even a little peat. And it's not void of any sweetness, with a little apple crumble and maybe one or two slices of crystallised ginger. Excellent! Finish: rather long, sweet and bitter at the same time, like an old herbal liqueur of the best quality. The smokiness stays on your palate for a long time, together with notes of grapefruits and alwa ys this earthiness. Comments: six years in wood and one hundred years in glass, that may be the best set-up for maturing whisky. I'm just joking!

SGP:463 - 90 points.

Glenlossie-Glenlivet 20 yo 1993/2014 (53.3%, Cadenhead, Authentic Collection, bourbon hoghsead, 252 bottles)

This one's new. Colour: white wine. Nose: well, it's rather typical of a part of this range, this is fully naked malt whisky. On the one hand, it may lack aromas and expressiveness, but on the other hand, it's well, pure. Barley, barley sugar, a little lemon, porridge and plenty of grass. It's maltier than malt, of you see what I mean. With water: grist all over the place, farmyard... Mouth (neat): sweet barley, oranges, lemons and bubblegum. A lot of bubblegum! Also hints of fruity Californian IPA beer, such as Lagunitas. I love Lagunitas. With water: much less bubblegum (phew) and more sweet apples. Finish: medium length. Apple juice, barley water, drops of orange juice, touches of nutmeg. Nice cocktail. Comments: this baby's so perfectly natural that it would have pleased Jean-Jacques Rousseau (what?)

SGP:561 - 85 points.

Glenlossie 25 yo 1978/2003 (54%, Duncan Taylor, Peerless, cask #4802, 212 bottles)

From the times when Duncan Taylor used to issue many great old malts at fair prices. Colour: gold. Nose: quite perfect! As straight as the Cad, but rather more complex, with a wider fruitiness and maybe a little more depth. Some vanilla, golden raisins, stewed apples, sweet barley, then salted toffee, croissants, grass and lime tea. All fine! With water: hmm… Gets too grassy and oaky now. The tannicity comes out and the fruits have gone away. Mouth (neat): perfect fruitiness, great body. All kinds of apples and citrus, with some sweet barley yet again, a little toasted oak, some white pepper and a spoonful of spice mix to make mulled wine. With water: no changes this time. Finish: quite long, rather liquoricy. I'm not too fond of the rather astringent aftertaste. Comments: really great at times, less great at other times.

SGP:551 - 84 points.

All right, one last chance to find a winner (the antique one doesn't count!)…

Glenlossie 1984/2010 (60%, Scotch Single Malt Club, sherry, cask #2534, 563 bottles)

A strong baby that did very well at the Malt Maniacs Awards 2010. Colour: full gold. Nose: it's powerful like these bourbons that are bottled at 70% vol., with quite a lot of oak, then soot and shoe polish. Also curious smells of cauliflowers, as well as oranges and vanilla. Nicely strange and restless so far, I'd say. Water may make things calm down. With water: water often brings farmyardy notes out, and it's the case here. Hay, cow stable, then a little tar and rubber (new tyres), also some smoke (campfire). Like this! Mouth (neat): high impact, very fruity, very zesty and rather mentholated. A little anise. 'Probably great', but at this strength, water is more than obligatory. With water: truly excellent, big, citrusy – lightly so – fruity. Various herbal teas as well, chamomile, fennel, and maybe even hints of light-style rum. Finish: good length, more on apples and guavas, with more tea again in the aftertaste. Comments: a great one, from an excellent cask. Probably refill sherry – nothing beats good refill sherry.

SGP:552 - 89 points.