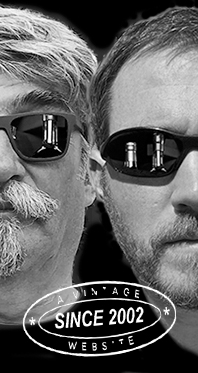 Home
Thousands of tastings,
all the music,
all the rambligs
and all the fun
(hopefully!)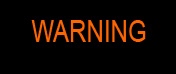 Whiskyfun.com
Guaranteed ad-free
copyright 2002-2013



May 29, 2014

---

Tasting another three Ardbeg

Holy featherless crow! Every day that God makes I get questions about the latest Ardbeg 'Bossa Nova' (that's the name, right?) So again, no, I haven't got it and no, I haven't tried it and no, I have no plans to try it in the near future. And no, I don't feel the slightest need to taste it. Having said that, if you really need more tasting notes for Ardbeg…

Ardbeg 10 yo (70 Proof, OB, black label/white lettering, bottled +/-1974)

A nice aperitif, isn't it! It's one of the rarest official Ardbegs (I mean, truly rare), bottled forty years ago. You know, direct firing, own maltings and all that jazz… Colour: straw. Nose: pah-pah-pah-pah, this is old Ardbeg. Frankly, it's got absolutely nothing to do with modern-days Ardbeg, it's much fatter spirit, with much more pitch, old tools, hessian, gravel, tarry ropes, 'old fisherman's boat', then bitter almonds, linseed oil, old garage, leatherette, new tyres, fresh walnuts, mezcal, light brine, seawater. And there are fruits as well, although I wouldn't call this a fruity whisky, with grapefruits, banana skin, mandarins… It's the kind of fruitiness that's only to be found in the very old Islayers (esp. Laphroaig, Bowmore and Ardbeg). It's also an ode to young age – and maybe bottle ageing -, the official Ardbeg 1965 that was distilled around the same years is much weaker if I remember well. Mouth: I do not believe this was bottled at 70 proof, i.e. 40% vol., that's impossible. Indeed the arrival is sumptuous, immediate, and even big. No, really. Having said that the juice's now rather less complex than on the nose – the opposite would have been impossible anyway – and rather saltier/brinier than expected. Sardines covered with lemon juice, brine and olive oil. Add a little leather, tar and rubber, then crystallised lemons. Wonderful. Finish: all right, it's not the longest ever, but this sappy saltiness is just perfect. The tar lingers in the aftertaste. Comments: same very high level as the 'white label/red lettering' that used to be bottled just before this one if I'm not mistaken. It's true that that one was bottled at 80 proof. Goodness! We're so far from some contemporary Glen Monsantos…

SGP:366 - 95 points.

Ardbeg 20 yo 1993/2013 (57.2%, A.D. Rattray, bourbon hogshead, cask #1751, 249 bottles)

Colour: dark straw. Nose: you might think that it's unfair to try this one after the old Ten, but what could I do? This one's almost 50% more powerful! What's sure is that it's narrower spirit, we're not wandering along beaches and old quays this time, it's actually a sweeter, slightly more medicinal but much less coastal/tarry spirit. It's easier as well, and perhaps more boring. Oops! With water: water works greatly, and does heal you. Bandages, embrocations, antiseptic, balms… It got more medicinal than the most medicinal Laphroaig. Mouth (neat): big stuff for sure, a little mono-dimensional, perhaps, but it does deliver in its simplicity. Smoked fruits and fish, a little fudge, quite a lot of lemon juice and then more brine. With water: lemon juice with honey, salt and ashes. Finish: quite long, with more honey and fruit syrups. A bitter and ashy smokiness in the aftertaste. Fresh walnuts. Comments: certainly very, very good, but I don't think there's much magic in this powerful one, even less so when it's tasted along the fabulous old official 10 (I know, I know).

SGP:557 - 87 points.

Ar4 (58.1%, Specialty Drinks, Elements of Islay, 2014, 50cl)

Another, brand new batch from this very secretive series by the good folks at The Whisky Exchange. I haven't tried Ar3 but Ar1 and Ar2 have been much to my liking (WF 90 for the latter). Colour: gold. Nose: a little too powerful for me, the high alcohol is masking the aromas. I seem to detect fruit skins, having said that. With water: a kind of coastal farminess, I'd say. Hay and seaweed, mud and seashells, mushrooms and old tarry ropes, smokes… I wouldn't say it's very complex whisky, but what it does it does with perfection and ease. Mouth (neat): it's huge, rather creamy and oily, earthy… and very, very strong. I can tell you it's great, but water is more than needed if you want to come up with better descriptors (S., you sissy!) With water: we're close to the 1993, it's just that this one has (even) more stamina, more raw power, and an extra-leafiness that adds a little, say dimension? The mouth feel is also fatter and oilier. You're almost sipping smoked argan oil. Finish: very long, always very fat and oily, salty, briney, grassy… Not unlike smoked oysters with a little bread and a lot of butter. Comments: a non-whisky friend who tried a young Ardbeg for the first time the other day called it 'pachydermic'. Well, this baby's a little pachydermic as well, but that's part of its undeniable charm.

SGP:358 - 90 points.