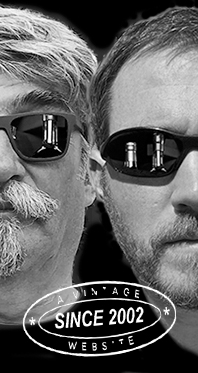 Home
Thousands of tastings,
all the music,
all the rambligs
and all the fun
(hopefully!)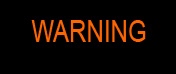 Whiskyfun.com
Guaranteed ad-free
copyright 2002-2013



May 13, 2014

---

Tasting new and older Ardbeg

There's always something happening at Master of Malt's and they just came up with a funny new series of malts that have been finished in very small purpose-built sherry casks, including a strange 21yo Ardbeg at very low strength. Today we'll try that one along with my favourite recent official Ardbeg (no, not the very strange new 'futebol' one – aaargh, even the butcher in my village is now trying to cash in on the World Cup, it's said he's currently testing some kind of Brazilian wursts), plus an older glory for good measure. All these Ardbegs should be very 'different'…

Ardbeg 21 yo (40.1%, Master of Malts, Darkness!, Pedro Ximenez finish, 50cl, 2014)

This baby has been finished for three months in a recoopered 50 litre PX cask, so it's more or less the 'recipe' that Murray MacDavid had used for their infamous bloodtubs quite some years ago, although a bloodtub rather contains around 35 litres. We're actually closer to an octave (around 45 litres). Colour: no darkness, it's rather dark straw – or light gold. Nose: you know what, this rather smells like an excellent mezcal, not that we will complain. It's not big, it's even rather whispering, and it displays notes of damp earth, smoked tea, olive brine and then agave syrup, with only a few drops of pink grapefruits, perhaps. A little tarry barley does come through after a while, but the mezcaly side will never leave. Mouth: it's sweet, not that light despite the low strength (but then again, the great older 10 used to be bottled at 40% vol.), always with touches of mezcal but this is rather sweeter and rounder. Drops of brine plus guava juice and one or two rum-soaked raisins. There's a thinness after ten or fifteen seconds, that comes with green tea and a little Ardbeggian tar. Finish: rather short for Ardbeg, still briny and… mezcaly. Burnt raisins and salt in the aftertaste. Comments: I think it's a good thing that they didn't add more PX (and wood), hence that this little bottling is a success, not obligatorily only for collectors. Very good.

SGP:565 - 86 points.

Ardbeg 'Corryvreckan' (57.1%, OB, +/- 2012)

Or is it +/-2013? I really enjoyed the first Corryvreckan back in around 2008 (WF 90) and it's quite refreshing that Ardbeg have kept this bottling in their range, although I guess newer batches are now younger. Let's see... Colour: pale gold. Nose: starts crisp and pure, although rather less 'Ardbeg' then earlier botlings. In a way, this could be mistaken for Caol Ila, not a bad thing, obviously. That means we find apple peelings, seaweed, whiffs of garden bonfire, then a little antiseptic, camphor, grapefruit and plain seawater. Almost forgot our bellowed whelks ;-). With water: things keep improving. More smoke, 'a working kiln', smoked fish, hessian… and all that jazz. Mouth (neat): rich, punchy, more Ardbeg, with an oily mouth feel. Peat smokiness, lemons, grapefruits, touches of salt, bitter grass and just a little aniseed and liquorice wood. I find this pretty excellent. More vanilla and light honey after one minute or two. With water: it's funny how it gets both smokier and sweeter. Smoked vanilla cream? Smoked maple syrup? Also a little 'green' coffee. Finish: long, salty, very smoky, with notes of cider apples this time. Comments: maybe the Ardbeggest current Ardbeg. Quality remains high.

SGP:458 - 90 points.

Ardbeg 30 yo 1973/2003 (51.9%, Douglas Laing, Platinum Old & Rare, 94 bottles)

I've tried this little legend of a whisky when it came out but never wrote proper tasting notes. Time to put that straight! Colour: gold. Nose: yeah, a good occasion to spot the main differences between 'new' and 'old' Ardbeg. In fact, this one has more tar, oils, almonds, metals, hessian, old pipe, coal stove, resins, artisan cider and… our friends the wet dogs! (we all owe you one, dogs). Forgot to say, this nose is utterly stunning. So yeah, probably less 'clean & crisp' than newer distillations, and fatter & oilier as well. With water: forget, no need. Mouth: aweowaweow! Okay I'll tell how you could make you own. Take an empty bucket, add two litres of artisan apple juice (not sweetened commercial junk). Add a fistful of sea salt. Go squeeze five pink grapefruits, pour. Take six big puros from Cuba, undo, throw the loose leaves into your brew. Buy a pack of liquorice mints, throw in. Find an old Norton or Ducati in the streets, drain the engine oil off, pour into bucket. Go buy a dozen big fat oysters, eat one, throw the remainder into bucket. Steal three flasks of mercurochrome, add to the mix. Add tiger balm. Find an old bicycle, take one inner tube (rear or front, doesn't matter), cut into thin slices, add to mix. Find one kilo of smoked almonds, crush, add. Add one olive, stir, strain, pour into your glass, enjoy. De nada. Finish: endless and fabulous. Comments: I had this one at 95 but those were the old days and great Ardbegs were easy to find. Today it's going to be…

SGP:467 - 96 points.