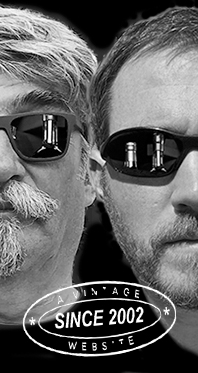 Home
Thousands of tastings,
all the music,
all the rambligs
and all the fun
(hopefully!)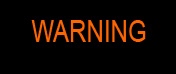 Whiskyfun.com
Guaranteed ad-free
copyright 2002-2013



July 8, 2014

---

Tasting rye, USA vs. Europe

Of course it's a fixed game, the US are kings of rye. Right, maybe Canada as well…

FEW 'Rye Whiskey' (46.5%, OB, +/-2014)

FEW's single malt had really impressed me (WF 86), so I have high hopes… Colour: orangey amber. Nose: this is what I enjoy with some of the American craft whiskies: they can be very bready, and I love bread. And then of course, rye can be even breadier than other grains. Other than bread, we also have curry powder, ginger, some loud and clear cumin and some bitter oranges. And this bread! We're not talking baguette, we're talking pumpernickel. Mouth: wow, this is powerful! I especially love the fact that they did no go 'the sugary way' at all, as this is rather packed with spices and, again, wholegrain bread. On top of that, honeydew and gingerbread. Finish: very long, maybe a notch drying (heavy cinnamon and nutmeg.) Comments: indeed, craft isn't always crap. Exactly the contrary, in fact…

SGP:462 - 85 points.

Stauning 2010-2011/2013 'Young Rye 6th Release' (51.2%, OB, Denmark, 2013, 2500 bottles)

Just like the FEW, this baby's very, very young. But sometimes, with whisky and as the saying goes, if they are good enough, they are old enough. Colour: gold. Nose: this one hasn't got the FEW's immediate sexiness, but on the other hand, there's some mirabelle jam, and I love mirabelle jam as much as I adore pumpernickel. Love this nose, well done Denmark. Mouth: we're closer to the FEW, this one's just a little dustier and more drying, with a chalkiness in the background. Other than that, I find it perfect, superbly spicy, earthy, rooty, with the expected caraway, sloe, genever and bitter oranges. Almost forgot to mention our beloved pumpernickel. Finish: long, with more citrons and bitter oranges. Comments: another very impressive ultra-young rye. Young rye is growing on me, it seems… Is rye addictive?

SGP:562 - 84 points.

Knob Creek 'Small Batch' (50%, OB, rye, USA, +/-2014)

A brand by Jim Beam. Love these words on the label, 'patiently aged'. Reeks of the good old days, doesn't it. Colour: rich gold. Nose: not as emphatic as both the FEW and the Stauning, and maybe more straightly oaky (vanilla and such), with less rye and bread and something more 'bourbon'. Maple syrup, cinnamon, touches of caraway… A fine nose, quite complex, but again, it doesn't 'takes your tie' as much as the others did. Mouth: yeah, once again, it's suffering after the young beasts. In a way, it's easier and more 'commercial', more bourbony indeed, a little sweeter… Having said that I really enjoy these notes of violets and liquorice, they're very singular. Finish: long, with touches of redcurrants and other small red berries. The aftertaste is a little drying (cardboard). Comments: I should have tried this one first, but as the strength was higher, well… Anyway, I'm sure it's very good. A little perfumy after the others.

SGP:551 - 83 points.

Millstone 2004/2013 '100 Rye' (50%, OB, Zuidam, Holland)

Back in old Europe. Colour: orange. Nose: it's rather lighter in style, even lighter than the Knob Creek as far as rye-ness is concerned, and much rounder. I find much more vanilla, for example, more maple syrup, caramel, vanilla fudge, then menthol and even camphor. Maybe that's the older age. What's more intriguing is the fruitiness that comes out after a few minutes, with ripe mangos and peaches. That's very nice! Mouth: more rye goodness. The mangos are already there, and even if the oak's a little too loud for me (heavy black tea), the whole works well. Liquorice, cinnamon, blood oranges, toasted oak, then violet drops and a little sloe. No rye monster, in fact, but it's pretty complex. Finish: long, with even more liquorice and a tart lemon in the aftertaste, which lifts it and cleans it. Comments: simply another excellent surprise. Very well done, Holland.

SGP:641 - 83 points.

And now, a classic to loop the loop…

Sazerac 18 yo 'Fall 2013' (45%, OB, Kentucky straight rye, USA)

Yes it's part of Buffalo Trace's Antique Collection. Colour: orange. Same colour as Irn Bru, honestly. Almost. Nose: it's more polished, it's fruitier, it's more civilised, it's easier, I'd even dare adding that it's kind of weaker, in a way. There's certainly more straight oak (pencil shavings and all that) that in all the others, more candy sugar and, above all, much less 'rye' as such. Don't get me wrong, it's great, it's just that I'm missing the 'rye punch'. A kind of 'different bourbon'. Mouth: the oak took over. This is drying, oaky, very tea-ish, with also burnt molasses, plenty of raw cocoa powder and then just touches of corn syrup. I'm not quite a fan of this totally oak-driven style. Finish: good length, with a lot of cinnamon and liquorice wood. Also oranges and caraway, which is a little late, but good. Comments: this baby's got a high reputation, and that's understandable and certainly more than deserved, but it's not quite my style. It's simply too much on the oaky side for me. Remember, one man's opinion, a man who liked Thomas H Handy 2013 much better.

SGP:471 - 80 points.