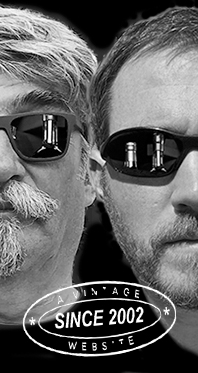 Home
Thousands of tastings,
all the music,
all the rambligs
and all the fun
(hopefully!)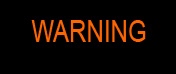 Whiskyfun.com
Guaranteed ad-free
copyright 2002-2013



June 27, 2014

---

The Quest for Malternatives,
today French vieille prune

There's an aged spirit that's a little old-fashioned in France, and probably not very famous anywhere else, it's the 'vieille prune', which means 'old plum'. It's obviously plums, usually akin to zwetschkes, that are distilled and then aged in oak casks. The best variety is called 'prune d'Ente'. Vieille prune is a specialty from the southwest of France, around Périgord, but we make some in Alsace as well. Let's have a small bunch and check if they could make for worthy malternatives…

Eau-de-vie de Vieille Prune (40%, OB, G. Miclo, France, Alsace, +/-2013)

Miclo in Lapoutroie, Alsace, do distill many fruit, the Alsatian way, that is to say that they're mainly looking for a pure expression of the fruits. Colour: gold. Nose: indeed, it's rather pure plum eau-de-vie, without much wood influence, which is probably just as good. Reeks of plums actually, with touches of mirabelle as well, oranges and then lovely notes of almonds that come from the fruits' stones. You're always looking for this when you distil plums, putting the stones away is usually a mistake. Mouth: it's a big spirit and believe me, we aren't far from some malt whiskies. Starts with some honey and mint-flavoured tea, goes on with a lot of orange liqueur Cointreau-style, a little vanilla, and then a large plum pie with touches of cinnamon. I do also feel a little sugar in the background, maybe that part was added prior to bottling to make the whole smoother. No too sure. Finish: long, on plum jam, with a little mint and green oak. Comments: it's quite close to some whiskies, it's even got something Pulteneyian, if I may. I really like it, but the sugariness will prevent me from reaching the 80-mark.

SGP:661 - 78 points.

Vieille Eau-de-Vie de Prune (42%, OB, Gélas, France, Gers, +/-2012)

The house Gélas in Vic-Fezensac is famous for their lovely armagnacs. Colour: white wine. Nose: this is very heavy, you can smell it even when you're in the next room, and it's also much less smooth and rounded than the Alsatian. That means that it's also more complex, with totally unexpected notes of salted anchovies and brine on top of the 'pure' plums and almonds. Very funny and very unusual indeed, I'm very curious about the palate… Mouth: the stones are playing first fiddles indeed, the flesh is keeping quiet in the background. Very unusual indeed, with a big saltiness, olives, bitter almonds, maybe touches of coriander? Fun stuff, but it's no easy spirit. Finish: very long, salty, slightly bitter, quite grassy. Comments: I know people are usually expecting a taste of prune in these Vieilles Prunes. Ha! There's more prune in armagnac if you ask me.

SGP:471 - 75 points.

Vieille Eau-de-Vie de Prune d'Ente (46%, OB, La Salamandre, France, Périgord, +/-2010)

This one's made in the city of Sarlat, which is famous for its stunning 'pommes sarladaises' that are roasted potatoes with garlic and parsley. Superb with grilled foie gras or duck confit! Colour: deep gold. Nose: it's the most discreet at first nosing, which may come for the higher alcohol. A little more oak and vanilla as well, so it probably spent more time in oak – which the colour already suggested. Other than that, it's a relatively dry and grassy plum, with faint touches of rubber that are related to those famous almondy notes. Mouth: very heavy stuff, it's immense spirit, very rich this time and much more complex than what you'd expect from fruit eau-de-vie. It's very floral (kind of heady if you will), there's a lot of rosewater, one or three tinned litchis, then figs and dates, grass, a little liquorice and small touches of rubber again. Non-lethal (I hope) prussic acid? Finish: very long, with more green plums, olives, almonds and a rather drying and slightly resinous aftertaste. Comments: a beast, the kind that mousquetaires used to quaff before a battle. No, I've made that up, mousquetaires used to down armagnac.

SGP:571 - 76 points.

These Vieilles Prunes are interesting spirits and are truly characterful, but their very 'artisan' style make them a little difficult and maybe not quite 'malternative'. The Alsatian by Miclo is the easiest – and my favourite.