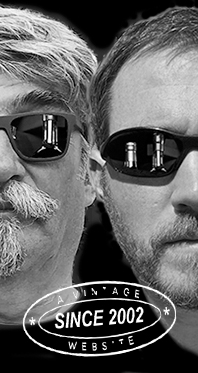 Home
Thousands of tastings,
all the music,
all the rambligs
and all the fun
(hopefully!)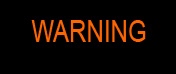 Whiskyfun.com
Guaranteed ad-free
copyright 2002-2013



July 27, 2014

---

The Quest for Malternatives, today pisco

Pisco? And why not? Pisco's distilled grapes and is usually made in Peru, but Chile makes some pisco too, although the Peruvians are claiming that Chilean pisco is no real pisco. An old story, isn't it. Peruvian pisco's usually distilled in pot stills, while Chilean pisco's usually made in column stills. That's more or less all what I've gathered.

Capel 'Moai Reservado' (40%, OB, Pisco, Chile, +/-2013)

It's a famous - and rather unlikely - bottle shaped like a moai, that is to say one of these statues that can be found in Rapa Nui. This baby was distilled from moscatel, PX and torontel (never heard of torontel before) and then aged in oak for six months. Colour: white wine. Nose: it's very aromatic, the moscatel really feels. Globally very fresh, clean and fruity, but also extremely narrow, more or less like a single fruit eau-de-vie. Less 'wide' than a grappa, or a marc, for example, not to mention a cognac. Touches of ginger and lemon, maybe a little sloe and juniper. Mouth: sweet and rather gingery and liqueury, with a thick mouth feel. A little hard when quaffed at room temperature, I guess it's better cold. Or chilled. No, frozen ;-). Finish: long, grassier, always with quite some ginger. A touch of salt in the aftertaste. Comments: it's pretty good spirit, but it's not a malternative in my book, it's too monolithic. Hints at tequila at times.

SGP:651 - around 68 points.

Capel 'Bicentenario' (43%, OB, Pisco, Chile, +/-2013)

This pisco's been aged for around one year in wood, and was distilled in Chile purely from moscatel grapes. Colour: gold. Nose: well, the oak's made it lose its freshness and cleanliness, but it also got a little more complex, thanks to a layer of vanilla and butterscotch. Some honey too, which rather hints at rum in this context. The moscatel isn't very obvious, but I won't complain, moscatel can be very dull in my opinion. Mouth: syrupy and liqueury, but not exactly sugary. It's a bizarre spirit, both creamy/easy and dry and sharp. There's an ashy feeling, rather unexpected. I think I liked the Moai's fruitiness better. Finish: quite long, dry, peppery… Moscatel and cinnamon in the aftertaste. Comments: maybe I should have spent much more time with this baby, but I do not like it too much, it's lacking… 'vibrancy'. Maybe oak's the enemy (who said 'again'?)

SGP:472 - around 60 points.

And now three Peruvians, all from the very same distillery. They're completely white but they could have aged in stone, steel or glass, not too sure. What's sure is that these vintages are still easily available.

Vinas de Oro 2010 'Acholado' (41%, OB, Pisco, Peru)

This Peruvian pisco is a blend of quebranta, italia and torontel grapes. Colour: white. Nose: now we're talking! It's a rougher, dirtier spirit, but it's got a lot to tell us. Earth, brine, lees, cold green tea, grapefruits, a touch of wood smoke, seaweed, then rotting melon… Me like this, despite, or rather because the 'dirty' side. No I have no shame. Mouth: it's not a very easy spirit, I have to say. The huge grassy side can be a tad intimidating. I also find melon and cantaloupe skin, green apples, green pears, lemon… Also a 'salady' side, unsweetened green tea, lettuce… Indeed, not very easy, but really fun. A pisco that does not need ice. Finish: quite long, a tad acrid, astringent… But all is well, there are great grapefruits as well. Comments: the first pisco I really enjoy. Peru 1, Chile 0.

SGP:462 – around 80 points.

Vinas de Oro 2008 'Albilla' (41%, OB, Pisco, Peru)

It's a single grape pisco, all from albilla. I'm not very well acquainted with albilla, I have to say. Colour: white. Nose: haha, this is even more 'artisan' than the acholado, we're now almost in mezcal territory, which can only be good. Cut flowers, stems, mown lawn, fennel, pinecone smoke, vase water, clay, aniseed, banana skins… It's all very vegetal, very grassy. Great nose if you enjoy grassy spirits. Mouth: powerful, grassy, ashy, sooty, dry, smoky… It's all quite extreme, and once again I'm thinking of single village mezcal. I doubt this was distilled in clay stills, but I do feel a lot of clay and stone. There's definitely a little brine, touches of iron (or silver spoon), maybe even ham, and oysters with Tabasco sauce… Only tiny flaw, it gets a little bitter. Finish: long, green, astringent. Fruit peelings, raw potatoes, stems… Comments: rather crazy spirit. Not everyone will like it, but I do, mucho. Peru 2, Chile 0.

SGP:372 - around 84 points.

Vinas de Oro 2008 'Negra Criolla' (41%, OB, Pisco, Peru)

This time it's 100% negra criolla. Colour: white. Nose: it's a slightly fatter, more buttery and more aromatic version of the albilla. I find more fennel, more aniseed, more dill and more, well, pastis. Also green tobacco and coffee, rather coal smoke this time, French beans, leaves, grapefruits, lime, fresh mint leaves… Simply another nose that I enjoy. It's got character, characterless spirits are totally useless. No, more oak does not impart more character, oh misery! Mouth: exactly the same feeling, it's the albilla, only with more pastis ;-). Otherwise it's all there, iron, ham, grass, Tabasco, leaves, green fruits and vegetables… Finish: same, for a rather long time. Pepper and lemon in the aftertaste. Comments: feels like much more than just 41%. Great malternative. Peru 3, Chile 0.

SGP:472 - around 85 points.

Next pisco session, around 2027.