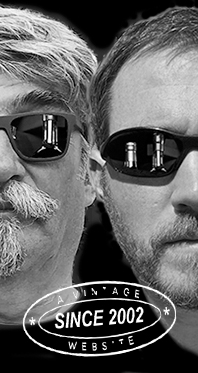 Home
Thousands of tastings,
all the music,
all the rambligs
and all the fun
(hopefully!)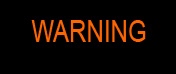 Whiskyfun.com
Guaranteed ad-free
copyright 2002-2013



June 29, 2014

---

The Sunday Quest for Malternatives,
today Calvados

I have very, very little experience with calvados. I've tried a few very good ones but many have also been too 'apple-y' for my taste, with this very particular grittiness. Let's see what will happen, knowing that this will be a two, or even three-part session.

Château du Breuil 'Fine Calvados' (40%, OB, Calvados, Pays d'Auge, 2014)

A famous single domaine Calavdos, aged for around two years in oak. Colour: pale gold. Nose: very clean, fruity, slightly grassy. You're really smelling a large bag of cider apples, with little oak or assorted oaky aromas. Hurray, no vanilla! Mouth: creamy mouth feel and a rather grassy profile, with not much sweetness. Apples and peelings, with touches of honey. A rather simple spirit, I'm not a huge fan I have to say. Finish: medium length. Grassy apples and just touches of white pepper. Comments: I find this baby difficult on the palate. As rough as many young calvados can be in my experience.

SGP:270 - 65 points.

Père Magloire 'X.O.' (40%, OB, Calvados, Pays d'Auge, +/-2013)

Père Magloire is a very large brand in France, these Calvados are the most commonly found in supermarkets. The X.O. isn't the cheapest though, there are also a V.S. and a V.S.O.P. Colour: gold. Nose: very sweet, smooth and fruity. By design, it's a very easy one, with mainly notes of overripe and ripe apples plus a little vanilla, caramel and toasted brioche. Very easy, very gentle. Mouth: rather sweet arrival, then more oaky bitterness. It's rather tannic, even if the body is a little thin. A lot of grassy grass (!) with a palate that's very different from the nose, which was much rounder. Finish: medium length. Grass, apple peeling, ginger. Comments: I'm not a fan of this one either. You really have to like this grittiness!

SGP:370 - 67 points.

Château du Breuil 'Réserve des Seigneurs X.O.' (40%, OB, Calvados, Pays d'Auge, +/-2013)

This one is 20 years old, so things may have gotten smoother. Colour: deep gold. Nose: more profound, wider, richer and creamier than the others. What's great is when you don't find only apples, but also oranges, for example. Or peaches, touches of tobacco and earth, hay, a little toffee… I really like this rather complex nose. Mouth: much better than the others. Starts a little liqueury, fat, with some candy sugar, overripe apples (as always), some honey… And then finer notes of tangerines and flower nectar (mullein), a little caramel… The whole remains quite fleshy, we're well in Calvados. Finish: long, rather spicier. Ginger and pepper, a little cinnamon. Comments: Calvados is a much bigger spirit than, say malt whisky, which makes that 40% vol. tastes more or less like 45%. I like this one and am declaring it 'malternative'.

SGP:561 - 80 points.

And a last one, because four Calvados in a row is quite enough:

Louis de Lauriston 1963 (42%, OB, Calvados Domfrontais, +/-2013)

If I remember well, the Domfrontais have a higher proportion of pears. Yes Calvados isn't only about apples! This brand gathers several smaller producers, so it's not a 'single still'. Colour: bronze amber. Nose: another world. This is much more complex, starting with flowers (orange blossom, honeysuckle) and orange cake, and developing on apple crumble, with small touches of camphor, menthol and cedar wood. A rather perfect old calvados that hasn't lost all of the appellation roughness, which would have been a flaw (maybe). I also find hints of apple vinegar, which is normal I guess. Mouth: this has power, and it's got youth and roughness as well. Not as mellow and smooth as I had expected, with some gritty/sour apples and green pears, then rounder notes, with some cedar wood again, cigars, a little artisan maple syrup and notes of dark toffee and roasted chestnuts. Lots happening in this restless oldie. Finish: long, rather grassy, with also roasted coffee beans and a spicy oak (cinnamon). A little burnt caramel. Comments: of coruse you have to like apples (and pears) but if you do, you'll enjoy this vibrant oldie.

SGP:461 - 84 points.