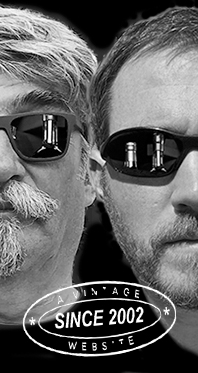 Home
Thousands of tastings,
all the music,
all the rambligs
and all the fun
(hopefully!)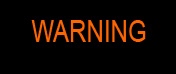 Whiskyfun.com
Guaranteed ad-free
copyright 2002-2013



February 11, 2014

---

The Tandem Sessions
Or the joys of trying rare whisky with a co-taster and yet good friend, on location in Scotland.


Today: a bunch with Tomas, Hans, Diego, Emmanuel, Angus and Max.

| | |
| --- | --- |
| Special Club (Wilson & Son Glasgow, Italy, blend, 1930s) With Tomas. This one bears an Italian fascist emblem so it's not too hard to date, it's from the 1930s (faccetta nera dell'abissinia aspetta e spera che gia' l'ora si avvicina… ) Colour: gold. Nose: sweet, with oranges, bitter chocolate, green coffee, hints of hospital, soap, dust, ginger tonic, a little caraway, clove rocks, bitter citrus… Also burnt crème caramel. The coffee and the burnt sugar dominate. | |

Mouth: starts on prunes and cinchona, juniper, bitter oranges… Not very easy because of the bitterness. Finish: very long, still quite bitter, herbal… Comments: one of these old blends with a lot of power, but maybe not that much smoothness. Remains relatively easy to drink. SGP:362 – 84 points.

| | |
| --- | --- |
| Linkwood 44 yo 1938 (40%, Gordon & MacPhail, 75cl, +/-1984) With Hans. G&M had many superb old Linkwoods in the past, under various labels. Colour: gold. Nose: elegant and refined as often with Linkwood, rather on sultanas and ripe greengages, melons, then touches of cherries and Moroccoan spice mix (ras-el-knout). A little honey. Mouth: fudge and raisins, rum and raisins, touches of drying oak, light honey, watermelon, a touch of encaustic, a very discreet smoke, some liquorice, marmalade… | |

Finish: complex, with a long aftertaste. Comments: highly drinkable, in a Swedish way says Hans. SGP:452 - 87 points.

| | |
| --- | --- |
| Linkwood 37 yo 1939 (43%, Gordon & MacPhail, Connoisseur's Choice, +/-1976) With Diego. 43% vs. 40% can make for a huge difference in power and general feeling. Colour: amber. Nose: superb combination of cigarette tobacco, tropical fruits (especially bananas) and a little coal smoke plus cocoa. Also pipe tobacco says a pipe smoker, a touch of chalk, mango chutney and milk chocolate. 'A pastry shop with a coffee machine around 8:30am'. | |

Mouth: very powerful, on more or less the same notes, especially chocolate, amarena, maraschino, roasted chestnuts… And dried bananas. Just a touch liquorice. Finish: quite long, chocolaty, with a sweet bitterness. Orange zests. Comments: a lovely old Linkwood, rather more powerful than others despite its old age. Perfetto. SGP:552 – 92 points.

| | |
| --- | --- |
| Glen Greame 10 yo (86 proof, Row & Company, USA, unblended pot still malt, 1940s) With Emmanuel. There are suspicions that this could be Macallan, since Row & Co were agents for Macallan. Colour: amber. Nose: instant Macallanness. Ripe fruits, roasted nuts, smoke, pine resin, rum and raisins, slightly smoky/dusty, some liquorice allsorts, chocolate… The whole is very fresh. Also white peaches, while it gets more and more chocolaty. Hot chocolate. | |

Mouth: starts mentholated and unusually earthy. Charcoal, raspberry, marmalade, touches of vin jaune and sweet mustard. Becomes drier but maybe also a little thinner. However, it's always fresh. Chocolate-coated apricots. Finish: a little short and dry, very chocolaty, leathery and smoky. Coal smoke, cold tobacco. Comments: almost an old whisky that you could sip on the beach. Very Macallanesque, but a little drier and less emphatic than a classic old Mac. SGP:453 – 87 points.

| | |
| --- | --- |
| Macallan 1937 (70°proof, OB, bottled by G&M, 75cl, late 1970s) With Angus. These bottles are often taken for G&M bottlings but they're well officials of which the bottling part was simply subcontracted. Colour: full gold. Nose: first a lot of quince jelly, with big spice. Quite some typical notes that you normally get with these kinds of bottlings, rancio, dried fruits, tobacco, leather, old paper… Also a little milk chocolate, mandarine liqueur, Jaffa cake… Something slightly meaty. Mouth: maybe a wee tad too weak, a tad drying as well, but other than that, typically fantastic, tropical, elegant, peppery… | |

White peaches, honeydew… Also delicately metallic, on old coins, steel wool, dusty phenols, fino sherry. Finish: medium length, quite beautifully oily, sappy and quite peppery. Black and green peppers. Comments: simply classic, fantastic old pre-war whisky yet again, not tired at all. SGP:452 - 91 points.

| | |
| --- | --- |
| Macallan 1940 (43%, OB, twist cap, Rinaldi, +/-1980) This is the famous 'red stripe and red wax' bottling. The 1938, the 1950 and the 1957 are pretty easier to find than this 1940. Colour: amber. Nose: ultra-classic honeyed fruits, powerful, very complex, peaty, ample, dense, silky, extremely refined. Very classy. Touches of tiger balm, oriental spices, heather, beeswax, chocolate. There's a lot of chocolaty sherry. Mouth: a little monolithic, on raisins and coffee, with a little peach and mirabelle, a little kirsch, slightly farmy and earthy, a little rough. Lacks polishing, which is surprising. Finish: long, more elegant, balanced, on coffee and kirsch with a rooty kind of peat. Dark chocolate. Amusing hints of roses in the aftertaste. Comments: a rather rough one, chocolate-forward, peaty, very good. SGP:462 - 92 points. | |

| | |
| --- | --- |
| Macallan 37 yo 1940 (40%, Gordon & MacPhail, Pinerolo, late 1970s) With Max. A bottle that's been standing on a coffee machine in an Italian bistro for many years. The accumulated smoke made the label brown. Colour: dark gold. Nose: immediate tropical fruits, then ganache, coffee and gewürztraminer from a good maker plus litchi. The freshness is incredible. All kinds of fruit syrups, also dried fruits (bananas, peaches, raisins). Also angelica, and also all kinds of things. Amazing, beats the official fair and square at this point. | |

Mouth: rich, with a perfect and ample body, sweet, long, lots of character, on mangos, litchis, kiwis. We're going more toward quince and spices after a few minutes, old leather… In truth this baby tastes rather more like an old Bowmore and that's the general consensus. Amazing. Finish: long, ultra-fresh and clean, on spiced tropical fruits. Touches of salt in the aftertaste. Comments: yeah, beats the OB, but don't drink this whisky like a cowboy (© Max). A mango extravaganza. SGP:652 – 96 points.