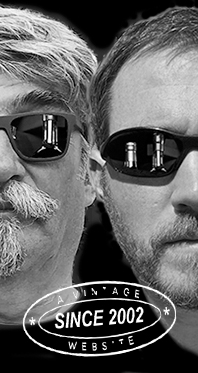 Home
Thousands of tastings,
all the music,
all the rambligs
and all the fun
(hopefully!)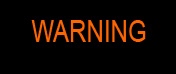 Whiskyfun.com
Guaranteed ad-free
copyright 2002-2013



February 12, 2014

---

The Tandem Sessions
Or the joys of trying rare whisky with a co-taster and yet good friend, on location in Scotland.


Today: more very old ones with Emmanuel, Hideo, Tatsuya, Marcel, Angus, Jonny, Phil, Simon, Max and Geert

| | |
| --- | --- |
| Ardmore 24 yo (OB, Old Highland Cream, 1950) With Emmanuel. A gift from Teacher's Director presented in 1950 for Christmas. So this is obviously pre-war distillation, around 1925. Colour: amber in a sherry way. Nose: starts with notes of venison and rancio, sherry, pheasant, old cognac… | |

Then a little pine sap (as often with classy old bottles), raisins marinated in kirsch, wee touches of custard, prunes… A wonderful oloroso-style, probably from a genuine old butt. Very ample. After ten minutes, gingerbread and pepper. Mouth: starts rather creamy, with some treacle toffee, the strength was probably quite high and it hasn't got the slightest weakness from old age/old bottle. A very elegant rancio, a little leather, fruits in liqueur (guignolet, prunes in Armagnac…), soft Moroccan spice mix tajine style (North-African stew)… Truly fresh, which is amazing, although it's got a smoothness. Finish: very long, with more herbs this time as well as a little chocolate. The herbs don't prevent it from being mellow and really beautiful. So long yet not powering. Comments: a very beautiful slice of distilling History, with an amazing freshness. The peat – if there was any peat in the first place – is hard to detect. Makes us think of a great old Macallan. SGP:462 – 93 points.

| | |
| --- | --- |
| Glen Grant 1929 (43%, David Sandeman & Son, 1950s) With Hideo and Tetsuya. Supposed to be lighter than the famous Glen Grant 1929 by Matthew Gloag. Colour: pale gold. Nose: very light. Starts on lemon peel, meringue, then old carpet, just wee touches of peat… Not a bad whisky but it's a little hard to describe. Maybe a little indefinite? Also Spanish almonds, maybe does that comes from Sandeman? | |

Fino sherry for sure. Mouth: a light arrival, with a light body as well. Fino sherry again, citrus zests and juices (that would be mainly grapefruit)… Very refreshing, 'like morning whisky'. Or maybe that would be a good apéritif? Finish: very short and mellow, rather on peanut skin, with a small oiliness. Comments: an unusual old bottling that does taste like an old bottling, probably good with chamomile tea, say our Japanese friends. SGP:341 – 83 points.

| | |
| --- | --- |
| Glenlivet 1938 (40%, Gordon & MacPhail, licensed bottling, +/-1980) With Jonny and Angus. This is Jonny's engagement bottle, presented to him by the lovely bride to be (who got a ring). Colour: dark gold (autumn sunrise). Nose: starts both concentrated and soft, on pineapple cubes, cola cubes and lots of tropical fruits. Overripe bananas, a lot of fruit syrups, the whole getting slightly smoky/almondy. Cigar boxes, a really beautiful rancio and some candy citrus peel. | |

Also something coconuty. A compact and fantastic nose. Mouth: a little bit of smoke in the arrival, which is a little biting, as well as something from other spirits such as old rum and cognac. More tropical fruits (mango peel), creamy coconut, a kind of old orange liqueur. The peat becomes a little resinous and pleasantly metallic and herbal (dried herbs). Feels rather viscous, an excellent mouth feel considering the 40%, engaging every part of your palate. Finish: maybe a little short, unfortunately, but it's very nicely dry, tropical and herbal. Comments: another exemplary old brilliant pre-war whisky, one you could quaff litres of. SGP:542 - 91 points (and 100/100 to Jonny's future bride!)

Longmorn 12 yo (91.4 US proof, OB, Hill Thompson & Co, before 1940)

| | |
| --- | --- |
| With Geert, Simon and Phil An early bottle for the USA. It seems that there's also a 28 and the 32 in this series. It's great to taste a 'Thompson' with some Thompsons, isn't it. Colour: deeply orangy, | |

Or Irn Bru that's been sitting opened in the sun in the front of a Ford Transit van with a Sun newspaper next to it (right! – Ed.) Nose: starts on salted red cranberries and dusty bookshelf. Old gentlemen's club. Also camphor, strawberries when they're about to go too soft, earthy wood spices… So a soft, delicate fine peat plus plenty of red fruits, even a touch of light dried stone fruits, apricots, damsons, cinnamon… Also a touch of passion fruits in the end of the nose, as well as something slightly irony. Mouth: starts a little thin yet really f*****g good (excuse them), some tropical fruits, dried oranges plus cracked black pepper and strawberries as well as some saffron. The whole is very delicate, we also have a touch or iron and peat again. Finish: War and Peace. Very long and very exciting, in a way. Comments: travelling in time into the real soul of Longmorn. SGP:542 – 93 points.

| | |
| --- | --- |
| Laphroaig 10 yo (91.4 US proof, OB, for Elsbach, California, early 1970s) With Marcel and Max. The cap and the glass code (SC803) are typical of that period. Colour: dark gold. Nose: immediately exploding tropical fruits plus iodine and maybe just a little bit of antiseptic. Mesmerising old style peat (did you know that Mesmer was an Austrian hypnotiser? – it's good to have cultured co-tasters, isn't it). | |

Bandages, coal fires, a kind of tincture, seashore, seaweed, very small yet beautiful notes of Virginian tobacco, kisses of kumquats, dried chestnuts (like they make in Modena, apparently)… What's important is that there's no smoke, only a perfect natural sweetness. Also a smear of manure. Mouth: a huge delivery, typically very tropical, medicinal and coastal. Then 'good' old papers, which makes it a little drying, but also very crisp on the palate. Candied peel, hints of gentian, herbal toothpaste as well as mouthwash. The body's big, fat and creamy. Silky mouth feel. Finish: long and lemony. More iodine as well. Aged peat oils. Comments: not too sure about the aged peat oil, but it's amazing all the same. SGP:653 – 94 points.