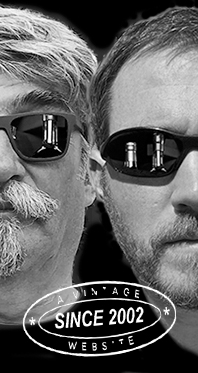 Home
Thousands of tastings,
all the music,
all the rambligs
and all the fun
(hopefully!)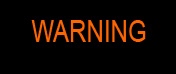 Whiskyfun.com
Guaranteed ad-free
copyright 2002-2013



February 26, 2014

---

The new Glenrothes 1969 and compadres

There's a new official 1969 that looks like a (holy?) hand grenade. We'll try it today but first, a light aperitif and one or two indies to prepare nose and palate…

Glenrothes-Glenlivet 8 yo (70° Proof, Gordon & MacPhail, 75.7cl, 1970s)

These can be very good. We've tried one that was bottled a little later (40% vol.) and thought it was worth WF 85. Colour: gold. Nose: these wee metallic touches hint at OBE and that's quite lovely here. Aluminium pan, old silverware... After that, cut apples, gooseberries and kiwis plus a little soot and gravel. Dry oranges? Also a little dark chocolate. Mouth: a little weirder now, there's quite some plastic coming through at first sip, maybe a wee taste of glass, then more apple compote, angelica, hawthorn tea, a feeling of cologne and geranium leaves… Really bizarre. The good news is that all that tends to go away – or you just get used to it. Finish: rather long, with some roasted nuts and a malty side. Comments: I don't think this baby's quite as great as other versions, but maybe it's all a matter of OBE gone a little wrong. Loved the nose.

SGP:352 - 77 points.

Glenrothes 18 yo 1994/2013 (50.7%, The Maltman, bourbon, cask #7608, 336 bottles)

Colour: straw. Nose: all on grass and green fruits, so relatively sharp and even a little acidic. Also flowers, lilies of the valley, lime-tee… Sauvignon blanc? A natural style that I quite like. With water: more of the same. Maybe a little more menthol and cut grass. Bags of fresh apples. Mouth (neat): very good, much in line with the nose. Maybe more chenin blanc this time, I find grapes, pears, lemon, apples… All that with quite some peppermint and just touches of vanilla crème. Very straight, very zesty. With water: gets rounder, sweeter, more on tinned fruits and fruit salad. A little honey. Finish: medium length, still very fruity and very clean. Comments: light unsherried Speyside style. Maybe not a racehorse but it does deliver. Very good spirit, very drinkable. Exactly a 85 in my little book.

SGP:541 - 85 points.

And now probably the opposite…

Glenrothes 21 yo 1990/2011 (60.1%, Wilson & Morgan, for Taiwan, sherry butt, cask #12899)

Colour: amber. Nose: a chocolaty and leathery sherry, rather dry, with also a gamy side, it seems, but it's all very strong. So, so far, a lot of dark chocolate. With water: oranges all over the place, plus smaller citrus, bergamots, kumquats, tangerines… A little cinchona too, bitter herbs… Campari? Mouth (neat): sweeter and fruitier, even quite zesty, it seems. Lemons? Marshmallows… And it's very strong. Big mouth feel. Water please. With water: lovely oranges and chocolate, with a great freshness and even something 'light' – but it's big whisky. Apricot jam, marmalade… Swims like a champ, remains very clean and 'chiselled', which doesn't happen very often with so-called sherry monsters. Finish: long, jammier and drier at the same time. Dry jams? Comments: excellent sherry. Just a little more complexity and it would have reached the 90-mark.

SGP:541 - 89 points.

Glenrothes 1969/2013 'Extraordinary Cask' (42.9%, OB, hogshead, cask #11485, 133 bottles)

According to The Spirit Business, this baby comes from one of twenty casks the distillers have acquired from Duncan Taylor. A bottle doesn't come cheap at £4000, Duncan Taylor used to sell these 1969s for much less money (for example, there's a 40yo 1969 Lonach that's still available online for £127, while the older Peerless/Rare Auld now fetch around £200 at auctions.) Besides, G&M still have a 1969 'Macphail's Collection' at around £250. But prices are prices and whisky's whisky… Colour: gold. Nose: no, I mean yes, it's one of these very fruity, almost 'orchardy' and pretty 'beehivy' old Glenrothes. A wee yeastiness at very first nosing, then ripe apples and pears, big juicy peaches, cherries, pollen, nectar, a little grass, quite some mead and just a little pipe tobacco. Not a very heavy one. Mouth: typical light old Glenrothes, with first a little drying oak, green tea, eglantine tea, then cider apples, honey and a little quince juice. Finish: rather short, fruity, delicately spicy. Apple juice. Whispers… More oak in the aftertaste. Comments: excellent but not immensely special in my opinion. Not £4000-special. I had already tried a good twelve sister casks from Duncan Taylor and I think this one is on the lighter, less beautifully honeyed side.

SGP:541 - 88 points.